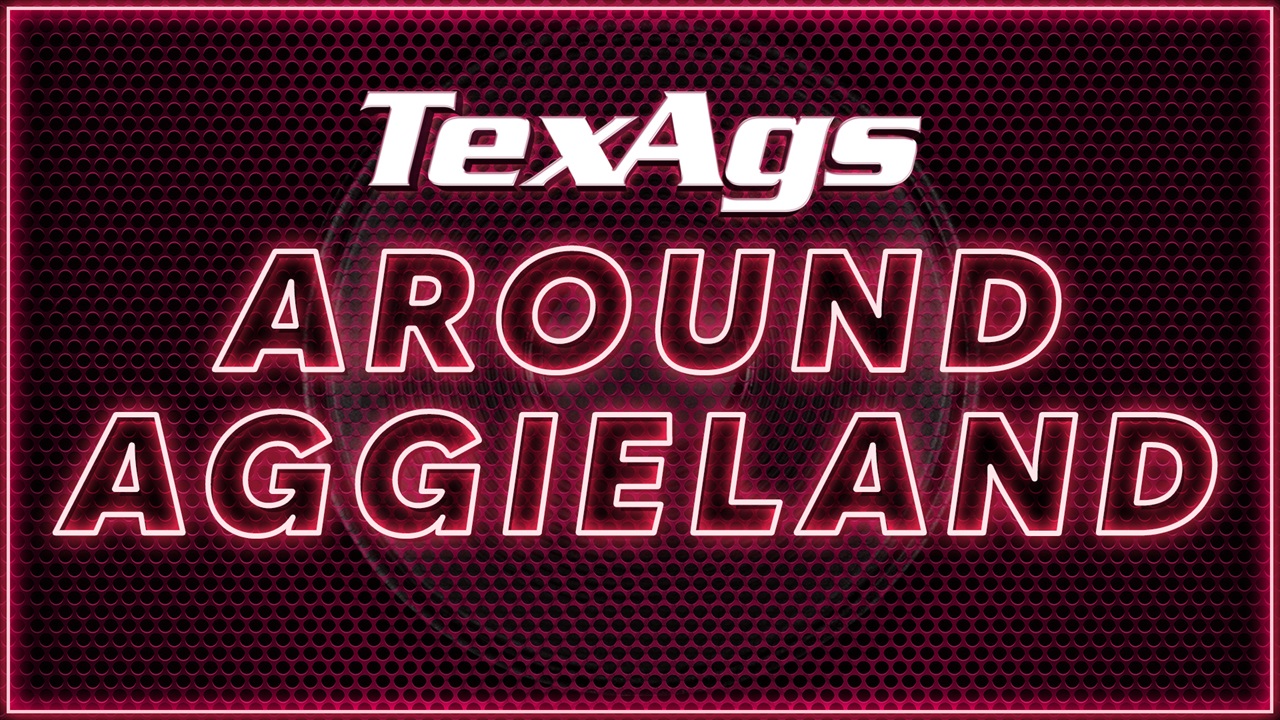 Texas A&M Football
Around Aggieland (10/8)
---
During Friday's edition of TexAgs Radio, the fishbowl's own Richard Zane joined to share updates from the latest in Aggie Athletics as a busy weekend is on tap in College Station with football, soccer, volleyball and more all in action.
---
Football (3-2, 0-2)
Unranked Texas A&M hosts No. 1 Alabama at Kyle Field on Saturday night.
Kickoff is set for 7:00 p.m. CT on CBS, marking the first time that the Aggies have played the primetime CBS slot since joining the SEC in 2012.
On Monday, Jimbo Fisher confirmed that cornerbacks Myles Jones and Brian George will miss the remainder of the season. According to Fisher, Caleb Chapman, Chase Lane and Aki Ogunbiyi are 'day-to-day.'
Also on Monday, kickoff time for the Aggies' trip to Columbia, Missouri was announced.
A&M and Mizzou will kickoff at 11:00 a.m. CT on the SEC Network.
Soccer (6-6-1, 2-3-0)
G Guerrieri & Co. snapped a four-game losing skid on Thursday night as the Aggies defeated LSU, 4-1, in Baton Rouge.
The win ends the longest losing streak in program history.
Barbara Olivieri scored twice (10' & 88').
Maile Hayes (58') and Kate Colvin (62') also added goals.
The Aggies return to Ellis Field on Sunday to face Ole Miss.
First kick is set for 3:00 p.m. CT and will stream on the SEC Network+.
Volleyball (10-5, 3-2)
The Aggies were swept by Georgia on Thursday night at Reed Arena, falling to the Bulldogs, 3-0.
21-25, 20-25, 17-25
Morgan Christon registered 10 kills, the third consecutive match in which she has registered double-digit kills.
A&M looks to earn the series split on Friday night as they face Georgia again.
First serve is set for 7:00 p.m. CT on the SEC Network.
Baseball
Jim Schlossnagle & Co. face Houston in an exhibition on Friday night at Olsen Field at Blue Bell Park.
First pitch is set for 6:02 p.m. CT and the game is not available for streaming.
The Aggies and Cougars will play 12 innings.
Attendance and parking at Blue Bell Park will be free.
On Monday, the Aggies received a verbal commitment from 2023 RHP Brett Antolick from Hazleton, PA.
A&M's non-conference weekends have been announced for the 2022 season.
February 18-20: Fordham
February 25-27: Penn
March 11-13: Santa Clara
Men's Golf
The Aggies begin play in the SEC Match Play Championship at Shoal Creek Country Club in Shoal Creek, Alabama, on Sunday, October 10.
The tournament will wrap up on Tuesday, October 12.
Swimming & Diving
Texas A&M's women dominated Houston on Thursday night in the Aggies' season-opener, defeating the Cougars, 163.5-130.5.
The Aggies won 12 of the 16 events.
The men open the season on Friday night in Dallas as they compete in the SMU Classic.
The event runs through Saturday.
Equestrian (1-0, 0-0 in SEC)
The National Collegiate Equestrian Association named Emmy-Lu Marsh their Reining Rider of the Month.
Marsh posted a 78 in reining vs. South Dakota State last week, setting a program record for the highest-ever score in the event.
Marsh is the first Aggie to earn Reining Rider of the Month honors since January of 2019.
The Aggies return to action on Friday, October 15, as they take on Baylor in Waco.
Softball
On Tuesday, the National Fastpitch Coaches Association named seven Aggies as Easton/NFCA All-American Scholar Athletes.
Gabby Moren0 earned the award for the second time in her career.
Shaylee Ackerman, Mayce Allen, Trinity Cannon, Rylen Wiggins, Taudrea Sinnie and Kelsey Broadus are all first-time recipients of the award.
Never miss the latest news from TexAgs!
Join our free email list