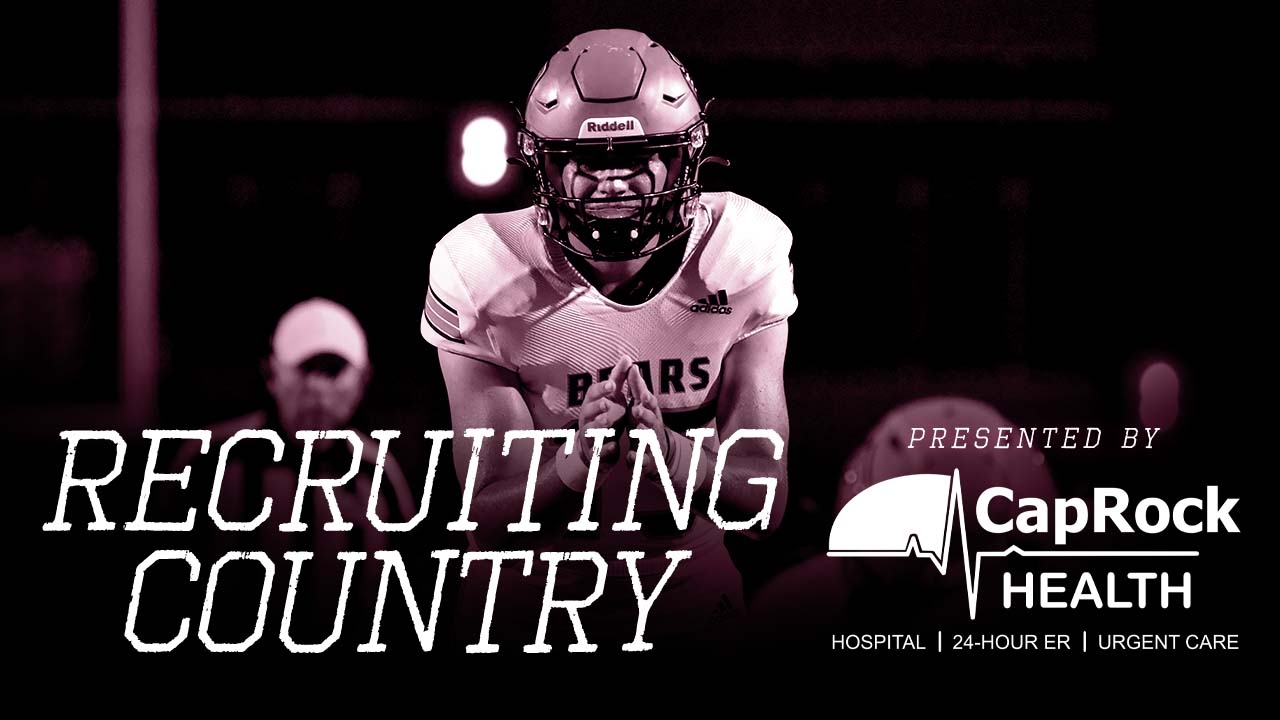 Texas A&M Football Recruiting
Recruiting Country: The latest recruiting news surrounding the Maroon & White
---
Key notes from Recruiting Country
Going into it, I knew ESPN would have some sort of perimeter about us tweeting video. I thought that was just streaming. I was about to video Conner Weigman‍ on offense, and a couple of the ADs — who are great dudes — stopped me. It's the same deal as when we go to the Under Armour game. I got to sit and watch Conner rather than tweeting.

I've known Conner a long time, and I've seen him do some special things. That was his best. I don't know why it surprises me. When the competition rises and the lights are the brightest, that's when he rises. He's the best player on the field, whether it's a baseball game with 20 fans in the bleachers or a nationally televised football game. When he goes out and does stuff like this, for the country to see it, that's pretty cool.

Jason Howell and I talked about it after that game, and Weigman is moving up. He'll be in our top five, comfortably. Quinn Ewers‍ is moving on, and I love Cade Klubnik‍ at Westlake — he's a great player and a great kid. However, I still think Weigman is the best quarterback in the state, and I'm not sure there is a better one in the country.

Bishop Sycamore happens because of complete negligence by Paragon and ESPN. There was some shady stuff going on behind the scenes. When a guy has to say in the broadcast that they couldn't verify whether or not they had any Division-I kids, that's proof that ESPN didn't do their homework. The guy running that team leaves a trail of bills and moves on. IMG was not the one that structured the deal. The fact that this team played two days before and had guys who were JUCO dropouts... It might be the wildest sports story of the year.

Bobby Taylor‍ showed himself well on Friday night. He was coming off an offseason injury, as was Malick Sylla‍. They moved around well, and you can see what the colleges fall in love with regarding those two kids. Malick had a couple of impressive tackles and plays. He's off the caliber of defensive linemen that A&M has been bringing in. He's an elite SEC West defensive lineman. He's going to be an elite player, and I could see him being 6-6, 260 pounds within 18 months of him being on campus. Bobby's ceiling is through the roof. He's long, high-waisted, fluid and can run in a straight line. He had a long punt return. I liked the performances of both kids.

It will be a solid list of visitors this weekend. There will be a strong contingent out of DFW that makes their way. Jason Howell has already released one big name.

2023s are now able to be communicated with by college coaches. We'll see a good bit of 2023s get to campus as the coaching staff rides that wave. They want to show what the gameday atmosphere is like.

Noah Thomas‍ thinks he's going to play this week. He had a nasty collision in their final scrimmage, and they thought he might have broken his back. X-rays came back negative. He went through warmups and spent the first half in pads. The idea was that he might play select plays if it was close, but Katy ran away with it. I think Noah is excited to get back out there, and he was disappointed he couldn't play. You absolutely understand why they held him out.

I don't know that Jimbo's extension will immediately impact recruiting other than showing the commitment to Jimbo. There was already a big commitment to him. To show that Texas A&M's administration and fan base believe in the direction of the program. The recruits will come to Texas A&M and know who their head coach will be. The assistants may change, but the head coach will be there.

A lot of the things fans of recruiting think matter don't actually matter, like package deals. Sure, Bobby & Malick and PJ Williams‍ & Donovan Green‍ play together, but most times, that stuff doesn't happen because kids are going to do what's best for them and their future. Maybe coaches getting new contracts at places like Iowa State with Matt Campbell has an impact. I'm not sure it matters much here.

I know that a guy like Chris Marshall‍ was paying attention to Weigman. I haven't talked to Brenen Thompson‍ about it. If you check social media, particularly Instagram, a lot of kids were grabbing Conner's highlights on their stories. He certainly made some waves. Marshall definitely took it into account.

There is nothing new on Brenen Thompson, and I still like where A&M sits. He'll be here for the Alabama game. I think A&M is the school to beat. Texas and Oklahoma State are the other two in his top three. I think the bonds he has created with A&M are very strong, and he really likes the town. I think A&M and College Station left the mark when he and his family visited over COVID of their own volition.

It's going to be tough to get Kelvin Banks‍ off that Oregon commit, but there is a lot of days and sleeps between then. It felt like, and Kelvin admitted it in an interview, that it was A&M going into his decision until late. He flipped late, but for right now, he seems locked in with the Ducks.

Hunter Erb‍... The first week we released on Twitter was exceptionally good. I've said Erb was underrated since A&M took him and saw him move around. He's a top 100 guy, and I still think he's underrated. As far as the guys I watch in Houston, Martrell Harris‍ is underrated. He's looking like a really good decision. He's insanely twitchy and explosive at linebacker.
Never miss the latest news from TexAgs!
Join our free email list
PRESENTED BY