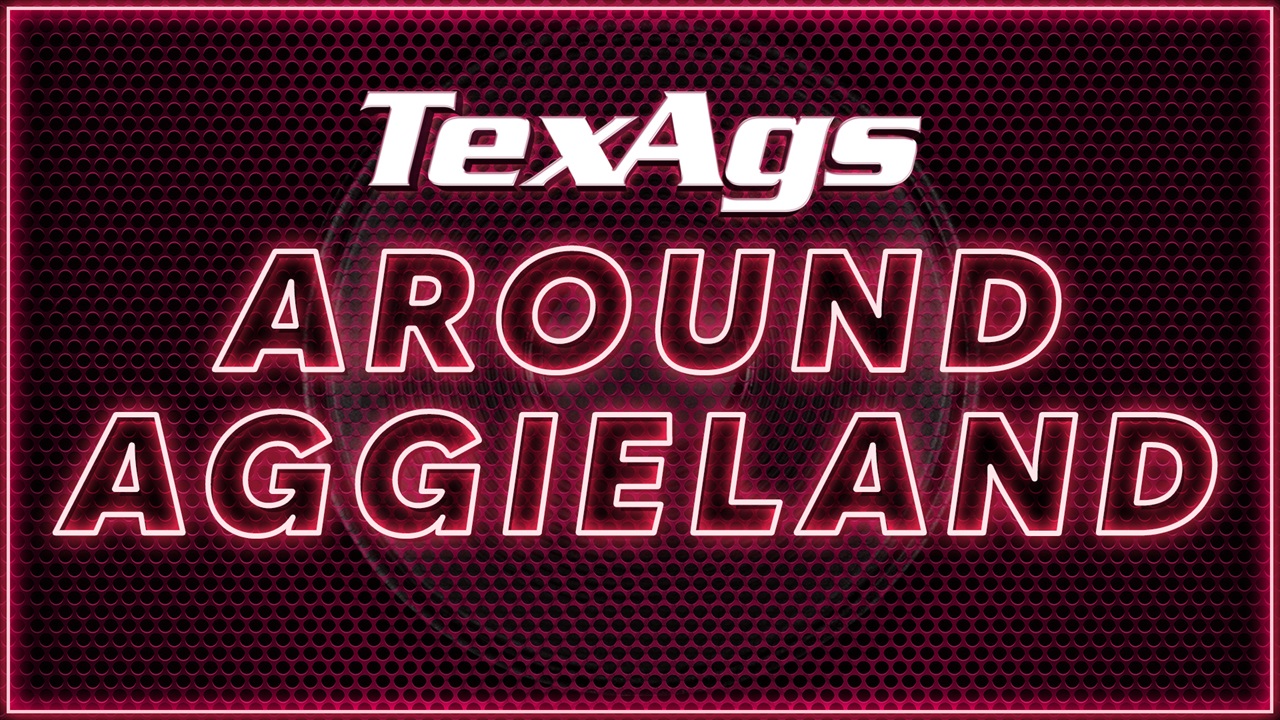 Texas A&M Football
Around Aggieland (8/27)
---
During Friday's edition of TexAgs Radio, the fishbowl's own Richard Zane joined to share updates from the latest in Aggie Athletics as there is plenty to run down the football field to the pitch to the volleyball court and beyond.
---
Football
On Monday, four Aggies were named to the Associated Press' preseason All-American teams.
Offensive lineman Kenyon Green and defensive lineman DeMarvin Leal were named first-team All-Americans.
Running back Isaiah Spiller and tight end Jalen Wydermyer were named second-team All-Americans.
On Tuesday, nine Aggies were named to Preseason Coaches' All-Southeastern Conference teams.
Spiller, Wydermyer and Green were named first-teamers.
Leal and Ainias Smith (return specialist) were second-team selections.
Jayden Peevy, Leon O'Neal and Smith (wide receiver and all-purpose player) were named third-team selections.
Wednesday morning, Jimbo Fisher named second-year freshman Haynes King the starting quarterback for Texas A&M's season-opener against Kent State.
Third-year sophomore Zach Calzada will serve as the backup.
On Friday, it was announced that sixth-year senior defensive end Micheal Clemons has been suspended indefinitely.
The suspension stems from an arrest in Brazos County on Thursday.
Texas A&M in the polls
Kickoff is just 8 days away!
Kickoff scheduled for 7:00 p.m. CT on ESPNU.
Soccer
No. 9 Texas A&M hosts No. 7 Clemson on Saturday, Aug. 28, in the Aggies' home opener at Ellis Field.
Kickoff is scheduled for 7:00 p.m CT and will be streaming on SEC Network+.
The match is also Fish Camp Night, so general admission seats will go quickly.
G Guerrieri previewed the match with the Tigers on TexAgs Radio earlier in the week.
Volleyball
The Aggies begin the regular season on Friday, Aug. 27, in Honolulu, Hawaii for the Hawaiian Airlines Rainbow Wahine Classic.
Fri., Aug. 27: Marquette at 9:45 p.m. CT
Sat., Aug. 28: Fairfield at 9:45 p.m. CT
Sun., Aug. 29: Hawaii at 10:00 p.m. CT (Streaming on ESPN+)
Head coach Bird Kuhn spoke to the media earlier this week to preview what is ultimately a four-match road trip for the Maroon & White.
Baseball
Texas A&M will hold walk-on tryouts coming up in September for students looking to earn a spot on the Aggie baseball team.
Students must be full-time students enrolled in 12 hours to be eligible.
Students must first attend a mandatory meet at Olsen Field at Blue Bell Park on Tuesday, Sept. 7, at 5:00 p.m. CT.
The tryout is scheduled for Tuesday, Sept. 14, at 5:00 p.m. CT.
Jim Schlossnagle continued his recruiting hot streak this week as the Aggies received verbal commitments from four more high school prospects.
2024 OF/1B/LHP Sam Erickson from Flower Mound HS (Flower Mound, TX)
2025 INF Ethan Clauss from Las Vegas HS (Las Vegas, NV)
2025 RHP Jack Paris from Houston Kinkaid (Houston, TX)
2022 OF Jace LaViolette from Katy Tompkins (Katy, TX)
Women's Tennis
On Thursday, head coach Mark Weaver announced that former Texas A&M men's tennis standout Bjorn Thomson has joined the Aggies' staff as a volunteer assistant.
Thomson graduated from Texas A&M in 2021 and concluded his collegiate playing career as a two-time All-American.
Never miss the latest news from TexAgs!
Join our free email list