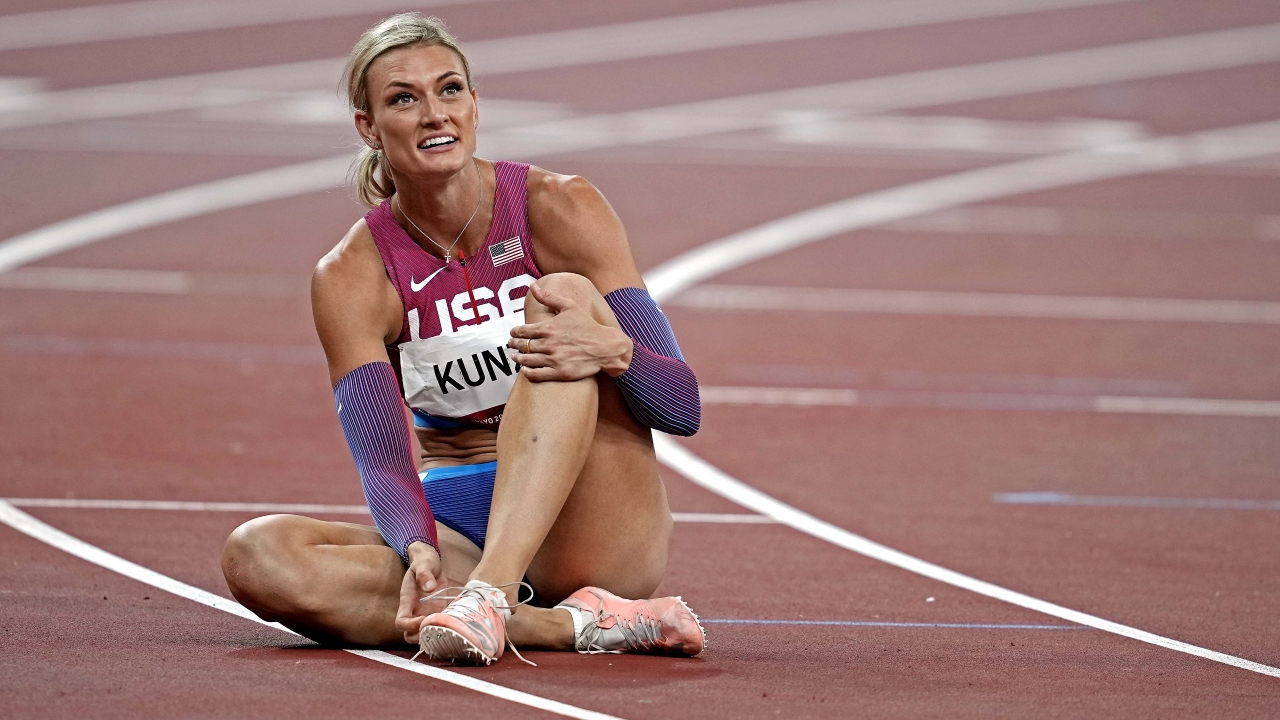 Photo by Andrew Nelles-USA TODAY Sports
Texas A&M Track & Field
Aggie heptathlete Annie Kunz finishes sixth at 2020 Olympic Games
---
Former Texas A&M soccer and track star (and TexAgs-er) Annie Kunz turned her dreams into reality in June when she won the heptathlon at the U.S. Olympic Trials, earning the title of Olympian and a trip to the 2020 Games.
The ultimate goal, of course, was Olympic hardware. While Kunz didn't find herself on the medal stand Thursday evening in Tokyo, she proved she belongs among the best athletes in the world, finishing sixth in the final standings of the grueling seven-event contest.
Nafissatou Bel Thiam of Belgium won the gold medal with 6,791 points. Anouk Vetter and Emma Oosterwegel, both of the Netherlands, earned silver and bronze with 6,689 and 6,590 points respectively. Kunz finished with 6,420 points, 170 off the medal pace.
"I've always said I wanted to make the Olympics in soccer or track, and to have actually done it in one of them is a dream come true."
At the Olympic Trials in Eugene, Oregon, Kunz posted a personal best 6,703 points to win the event and shatter the Olympic standard, earning her spot on Team USA.
"I've always said I wanted to make the Olympics in soccer or track, and to have actually done it in one of them is a dream come true," Kunz told TexAgs Radio in late June.
Though thrilled to punch her ticket to the Games, Kunz had her sights set on a medal soon after qualifying.
"I'm like, 'Why not me?'" Kunz said in June. "It's all about bringing it and coming together on that day."
Kunz's quest took an early hit in the first event, as she clipped a hurdle in the 100m hurdles and finished with the 14th-best time. However, thanks to strong performances in the shot put (15.15m) and 200m (24.12), she shot up the leaderboards and into fourth to close day one of the heptathlon.
"People ask me my best event, and I say, 'Shot put.' It's really funny," Kunz said. "I do take a lot of pride in it. I've learned it's where a lot of girls fall off."
In fact, Kunz broke the United States Olympic Trials heptathlon shot put record with a throw of 15.73m in June, a title once held by the legendary Jackie Joyner-Kearse.
To fight back into medal contention, the Wheat Ridge, Colorado, native needed an exceptional second day.
Beginning with the long jump, Kunz leaped 6.32m on her final attempt to earn 949 points and remain in fourth position with two events remaining.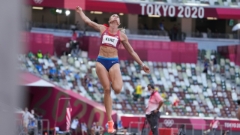 Kirby Lee-USA TODAY Sports
Then came the javelin, where leader Nafi Thiam of Belgium paced the crowd with a throw of 54.68m, surging to the head of the pack. Kunz recorded a throw of 42.27m and found herself in sixth place after six events, essentially putting a medal out of reach barring a collapse in the final event from a few strong heptathletes ahead of her in the standings.
Kunz posted 2:15.93 in the 800m run to claim 880 points, pushing her total to 6,420 and the sixth place finish.
Her Olympic journey is the culmination of years of hard work, blood, sweat and tears for Kunz that included a year-long delay to the entire Olympic Games due to the COVID-19. Following the Trials, Kunz expressed her gratitude for the support of the Aggie and TexAgs communities.
"The TexAgs family, the Texas A&M family; I have felt the support," Kunz said. "I can't thank everyone enough for supporting me through the years. It just means a lot."
Forever one of our own, forever an Olympian! Gig 'Em, Annie!
WATCH: Chasing Gold: Annie Kunz's Journey to Tokyo
Never miss the latest news from TexAgs!
Join our free email list
PRESENTED BY