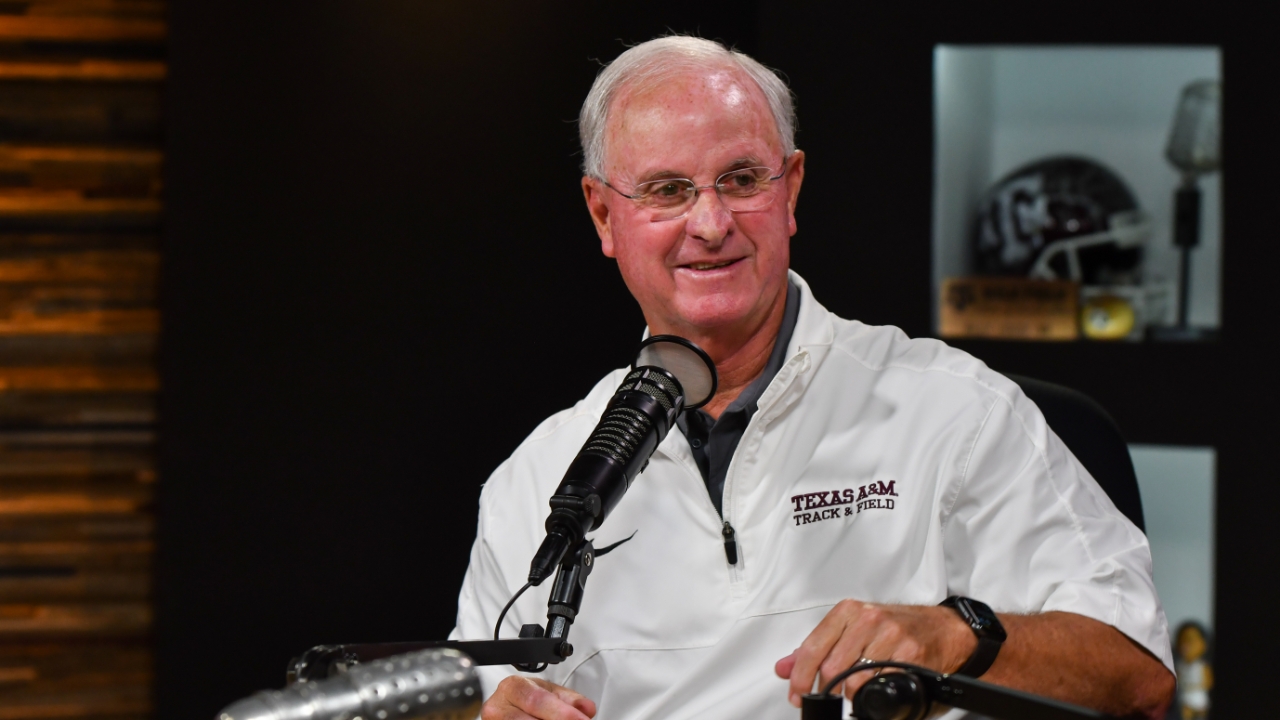 Photo by Jamie Maury, TexAgs
Texas A&M Track & Field
Pat Henry discusses A&M's performance at nationals, Aggies at Olympic Trials
---
Key notes from Pat Henry interview
We have lots of athletes at the United States Olympic Trials this week competing for a shot to go to Tokyo. It's a difficult task to try to do. Look at the size of this country, and then you're boiling it down to three people per event. This is where the road to Tokyo starts. You have to perform well here.

Katelyn Fairchild has thrown the javelin really well leading up to this event as a high school athlete. She will be competing against Maggie Malone, a former Texas A&M athlete, who recently set a record. I'm really excited Kaitlyn is here to get the chance to compete against some of the best.

Tyra Gittens and Athing Mu receiving national awards and being named to the Bowerman semifinalists list is incredible for both them and our program. I'm excited because they are not only great athletes but also great people. They are two of the best people that we've had in this program. I'm glad I don't have to vote on the award because it would be hard for me to choose between the two of them.

It's tough to take home a national title during any season. We've won a few in my time here. It's crazy to think you can win it every single year. It's just so hard to do. I will say this: I was proud of our athletes and the way that we competed. On the women's side, we scored more points in the meet than we did ever before at a national meet, but USC was still better than us on that day. I'll be honest, I expected some more help from other teams to possibly take some points away from the Trojans, but that didn't happen.

We were second on the women's side and sixth on the men. Being in the mix on both sides is no small feat. Athing Mu was incredible. She set a collegiate record and was extremely impressive. Then you had Tyra Gittens performing exceptionally in the heptathlon.

On the men's side, Bryce Deadmon and Brandon Miller highlighted the week for us. Brandon Miller ran one of the fastest times by a man ever in the United States. In the 4x400, we ran one of our best times of the season and just got beat. The thing you have to remember coming into an event like this is that, even if you run your best ever, you still might get beat. The competition is just that stiff.
Never miss the latest news from TexAgs!
Join our free email list