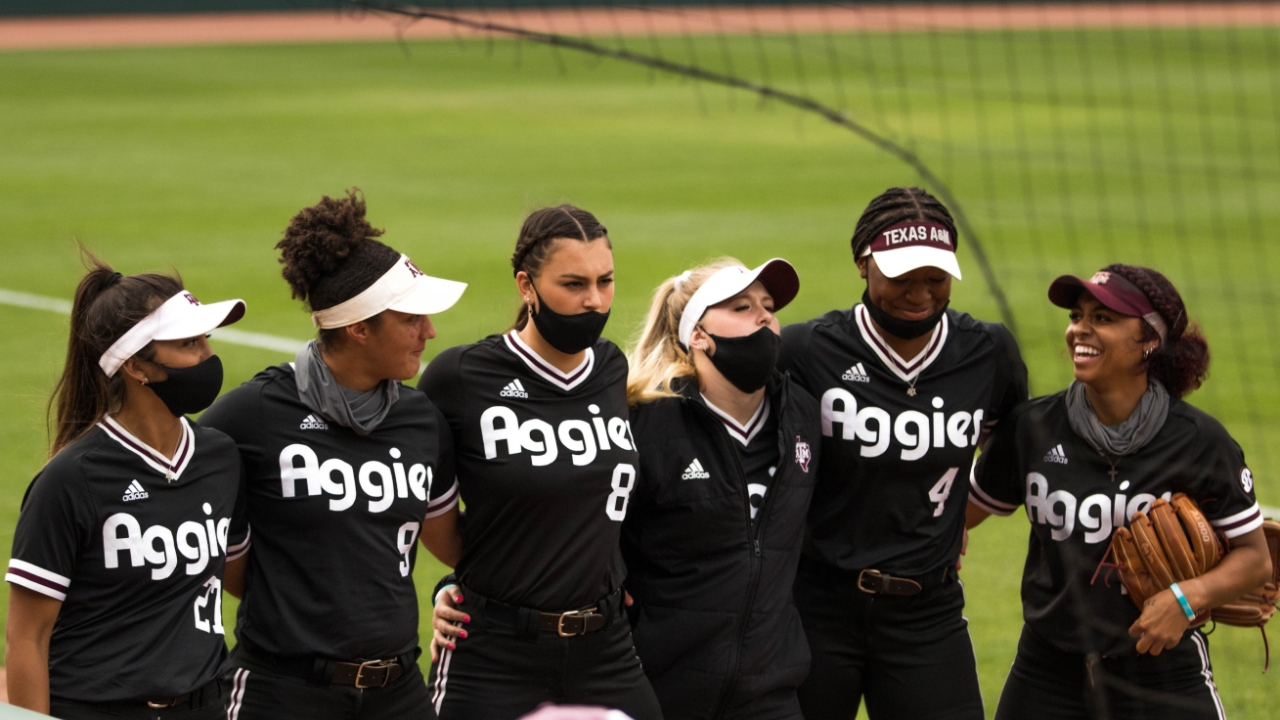 Photo by Angelina Alcantar, TexAgs
Texas A&M Softball
Wichita State eliminates Aggies in Norman Regional, 9-6
---
Texas A&M's disappointing season came to an end on Saturday, as the Aggies fell to Wichita State, 9-6, in their third game of the Norman Regional.
The Aggies played two games on the day, handily defeating Morgan State 10-3 in the first game.
Kayla Poynter got the start in the circle in game one, giving up no earned runs while sitting down seven Bear batters.
The Aggie offense looked potent, as they outhit the Bears 9-3.
While the first game was a much-needed victory, the Aggies, unfortunately, couldn't keep the momentum going into the second elimination game of the day.
The Aggies showed some fight in the second game, but a poor performance in the circle from multiple Aggie pitchers didn't allow the offense to do enough damage. And as was indicative of the whole season, the Aggies missed out on many opportunities on both sides of the ball.
A&M left 12 runners on base, and were outhit by the Shockers 13-8. In what was eerily similar to yesterday's game against Wichita State, the Aggies made a strong push towards the end of the game, but couldn't quite overcome the Shocker bats.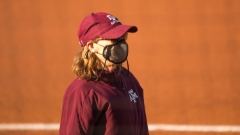 Angelina Alcantar, TexAgs
Haley Lee had three RBIs on two hits, one of which was her 25th homer of the season, breaking Texas A&M's single-season record for home runs.
One could probably make the argument that the officiating in this final game was very lackluster, from missed interference calls to a wonky strike zone, leaving many fans from both teams with a bad taste in their mouth. But what is more important is that the Ags went down fighting, never giving up, just as they have all season.
There were three innings where the Aggies responded immediately after a Wichita State score. The Aggies never quit, leaving it all out on the field while trying to salvage the final game of their season.
Overall, the Ags just got slightly outplayed once again, as Wichita State's efforts will now put them in the regional final against top-ranked Oklahoma.
In what was certainly a season of ups and downs, the Aggies closed it out losing nine of their last 10, finishing the season at 32-23 (8-16).
Never miss the latest news from TexAgs!
Join our free email list