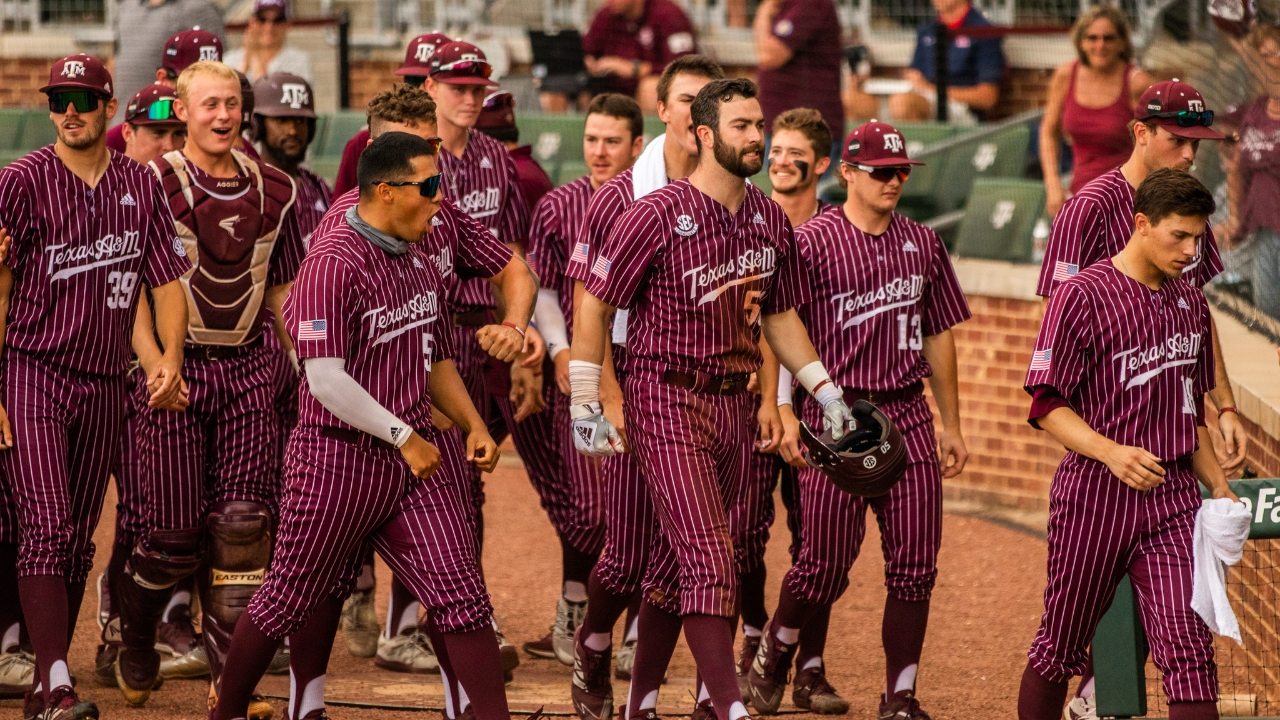 Photo by Angelina Alcantar, TexAgs
Texas A&M Baseball
Series Preview: Texas A&M at Auburn
---
Also included above is Diamond Talk with Gabe Bock, Ryan Brauninger and Scott Clendenin from Friday's edition of TexAgs Radio.
Who: Auburn (20-24, 6-18 SEC)
Where: Hitchcock Field at Plainsman Park – Auburn, Alabama
When:
Friday: 6:00 p.m. CT (SEC Network+)
Saturday: 2:00 p.m. CT (SEC Network+)
Sunday: 1:00 p.m. CT (SEC Network+)
Pitching matchups
Friday: Dustin Saenz (LHP, 5-5, 4.48) vs. Jack Owen (LHP, 1-4, 5.65)
Saturday: Chris Weber (LHP, 1-2, 3.82) vs. Richard Fitts (RHP, 0-3, 6.96)
Sunday: TBD vs. TBD
Scouting Auburn
Auburn has obviously struggled in 2021 with a 6-18 SEC record and 20-24 overall. There's no way around those dismal results, but the overall downfall for this unit is not the offense. These guys can rake with the best of them. As a team, Auburn has hit 70 home runs (A&M, 61) and carry a very impressive team slugging percentage of .479 (A&M, .423) to go along with a nice batting average of .280 (A&M, .263).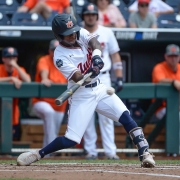 Steven Branscombe-USA TODAY Sports
Two dangerous hitters lead the offense. Ryan Bliss leads the team with a sparkling .358 batting average, and he's scored a team-high 39 runs. Not only is he a table-setter, but he can bring the hammer as well with 11 home runs and a team-leading .609 slugging percentage. Equally threatening is Tyler Miller with his .331 batting average. However, his run production is off the charts with his team-high 13 home runs and 53 RBIs. Auburn also has a third double-digit home run bopper in Steven Williams with 11 bombs and 33 RBIs. In addition, the other starters in the lineup have home run power, with seven starters having five-plus home runs each.
As menacing as the offense looks on paper, Auburn's starting pitching has been atrocious. Friday night's starter, Jack Owen, enters tonight's contest with a 1-4 record and a bloated 5.65 ERA. On Saturday, Auburn will give the ball to Richard Fitts and his bloviated 6.96 ERA. Auburn has not announced a Sunday starter, and that's probably for good reason.
Expect to see some offensive punch out of this Auburn team. They will need it because the pitching staff has been abysmal to date. I don't think we need to worry about any 2-1 or 3-2 battles this weekend.
Texas A&M storylines to watch
Everybody already knew that Will Frizzell was a good hitter. However, after last weekend's monster display that included a walk-off home run and a game-winning grand slam, every human affiliated with SEC baseball knows that the big man is a lethal weapon and one of the best (if not THE best) power hitters in college baseball. Opposing coaches will avoid him like The Plague. Opposing coaches already knew to pitch Frizzell carefully, but now I expect coaches will not give him anything to hit, and you'll see a lot of walks. That means there will be more opportunities for guys behind Frizzell in the order like Austin Bost. If Ray Alejo and Logan Sartori can consistently get aboard, Butch Thompson at Auburn may be forced to pitch to the National Player of the Week.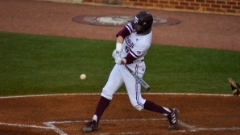 Jamie Maury, TexAgs
That's the storyline for the offense. The pieces of the lineup around Frizzell will be the focus. If they deliver with hits and run production, opposing coaches will pay for walking the big man. If guys like Bost, Alejo and Sartori are cold this weekend, Frizzell can be effectively neutralized without much consequence. That is not a good recipe for success because Auburn will score runs this weekend. Their offense is too good to shut down for 27 innings.
Dustin Saenz has been going the wrong way on the mound as his ERA has climbed nearly a full run over the last 3-4 weeks. You usually don't expect your Friday-night starter to roll into a weekend with a 4.48 ERA. Luckily, his counterpart on the mound, Jack Owens, sports a 1-4 record with a hefty 5.65 ERA. A&M doesn't need Saenz to throw up zeroes every frame and dominate, but he needs to hold the Tigers to four runs or less and get through the sixth inning to help preserve a very thin bullpen. In fact, I'll say that for all of the weekend starters. Get this team into the seventh inning, and don't let Auburn's offense put together big, crooked numbers. Do that, and the Aggies have a good chance of winning this series. Chris Weber certainly appears up to that task with his recent outings. He's always been a late-season bloomer, so you have to like him on the bump against Richard Fitts and his 6.96 ERA.
That leaves Chandler Jozwiak and Bryce Miller to do most of the heavy lifting out of the bullpen in terms of innings pitched and delivering in critical situations. Both pitched well in key moments against Ole Miss. If they stay hot, A&M should have the upper hand against a weak Auburn staff.
What's at stake this weekend
With two weekends left in the SEC regular season, what's at stake this weekend is pretty clear.
Texas A&M, Auburn and Missouri are at the bottom of the standings fighting for the last spot in the SEC Tournament. At the moment, the Aggies hold a one-game lead over Auburn. If they win the series, A&M will stretch that lead to two games and also hold the head-to-head tiebreaker. That would essentially be a three-game lead with three games to play. It would take the Tigers sweeping Missouri and the Aggies losing all three games at home against a struggling LSU squad for Auburn to finish ahead of Texas A&M. Considering that neither team has swept an SEC weekend series all season, the odds are pretty large that won't happen.
For the good guys, they can lose the series and still have several paths to Hoover, but the Aggies would not control their own destiny heading into the final weekend. It's critical at this stage to win this weekend. Missouri sits two games back of Texas A&M with a road trip to No. 3 Mississippi State on the docket. In fact, that series started last night, and the Bulldogs took game one, 5-4. Missouri is fighting an uphill battle, but they hold the tiebreaker against the Aggies and host Auburn next weekend. All options are on the table for all three teams fighting to get into the postseason conference tournament.
There's another factor here: Pride.
This Auburn team isn't very good. Regardless of playoff implications, this is a series this A&M program should win. The Aggies showed a lot of spunk in last week's series win at home over Ole Miss. I think most Texas A&M fans want to see good, clean baseball and a strong close because that's what we've become accustomed to in Aggieland.
Never miss the latest news from TexAgs!
Join our free email list
PRESENTED BY