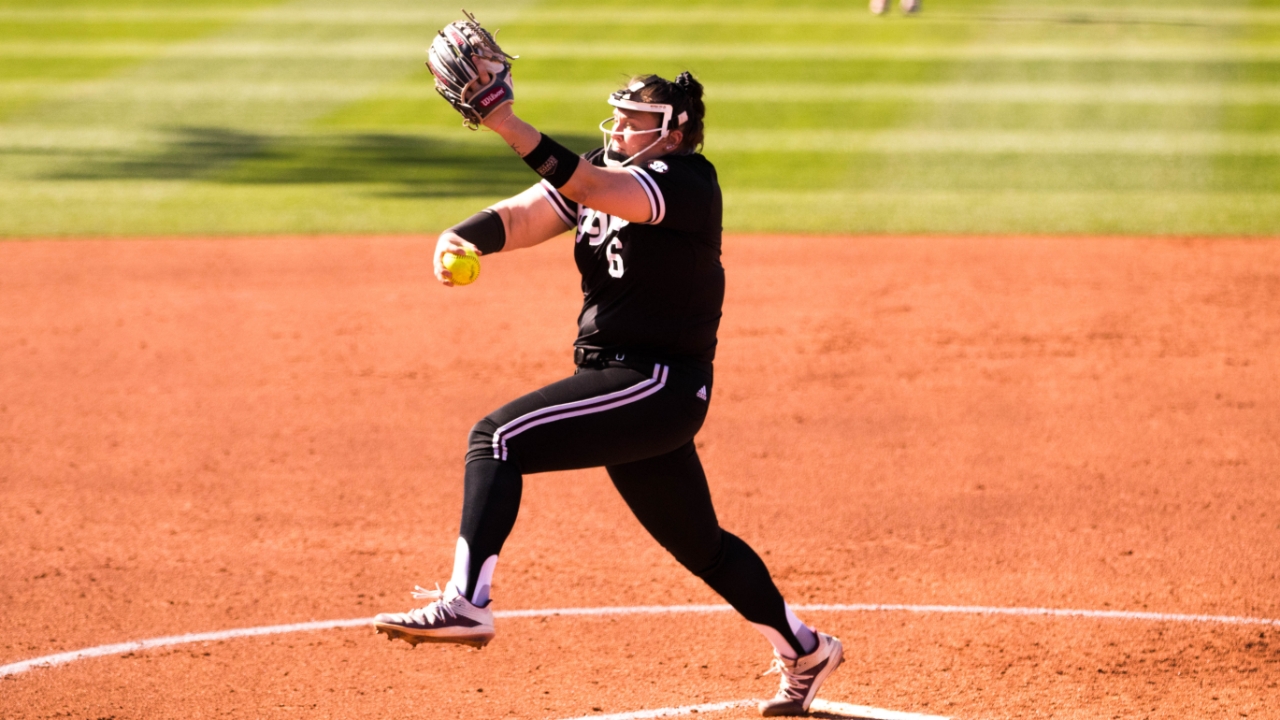 Kayla Poynter
Rylen Wiggins
Texas A&M Softball
Aggies even series with much-needed victory over Auburn, 4-1
---
The Aggies got a much-needed W today.
After losing their past five matchups, the Texas A&M softball team returned to the win column with a 4-1 victory over Auburn in game two of the series on Saturday.
The scoring started in the third after Rylen Wiggins laid down a bunt and the Tigers committed a crucial throwing error to put two Aggie baserunners in scoring position. Makinzy Herzog would then send one over the head of the Tiger shortstop to give the Ags an early two-run lead.
For a team that didn't log its first hit until the sixth inning in the first game of the series, the Aggies recovered nicely with eight hits from six different players in game two.
Wiggins, who has struggled at the plate recently, led the team with two hits and one RBI today.
"Me and coach Snider have just been working in the cages a little bit and getting me to see the ball a little better," said Wiggins. "I think that's helped a lot. Obviously I've been working on my bunting a little bit. It's been rough the past few games but today I laid it down pretty well so I was proud of that."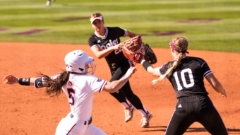 Angelina Alcantar, TexAgs
Kayla Poynter got the start in the circle and pitched lights out most of the game, giving up just one run on three hits. She is now 8-2 on the season.
"One of our main focuses is to go out and throw first-pitch strikes," said Poynter. "If I can get ahead of these batters, then I can get them off balance and work with my stuff instead of throwing to their stuff."
A fumbled ground ball in the fourth and another pivotal throwing error in the fifth dashed any hopes of a comeback for the Tigers, as the Aggies were able to win their first game in the month of April, 4-1.
A&M has a chance to get back to .500 in conference play in the rubber match at 11:00 a.m. tomorrow.
"I mean, it's huge," said Wiggins on the opportunity to get the series win on Sunday. "Last weekend against 'Bama was not a good one for us so if we can carry this energy over to tomorrow, I think we will be pretty set."
Never miss the latest news from TexAgs!
Join our free email list