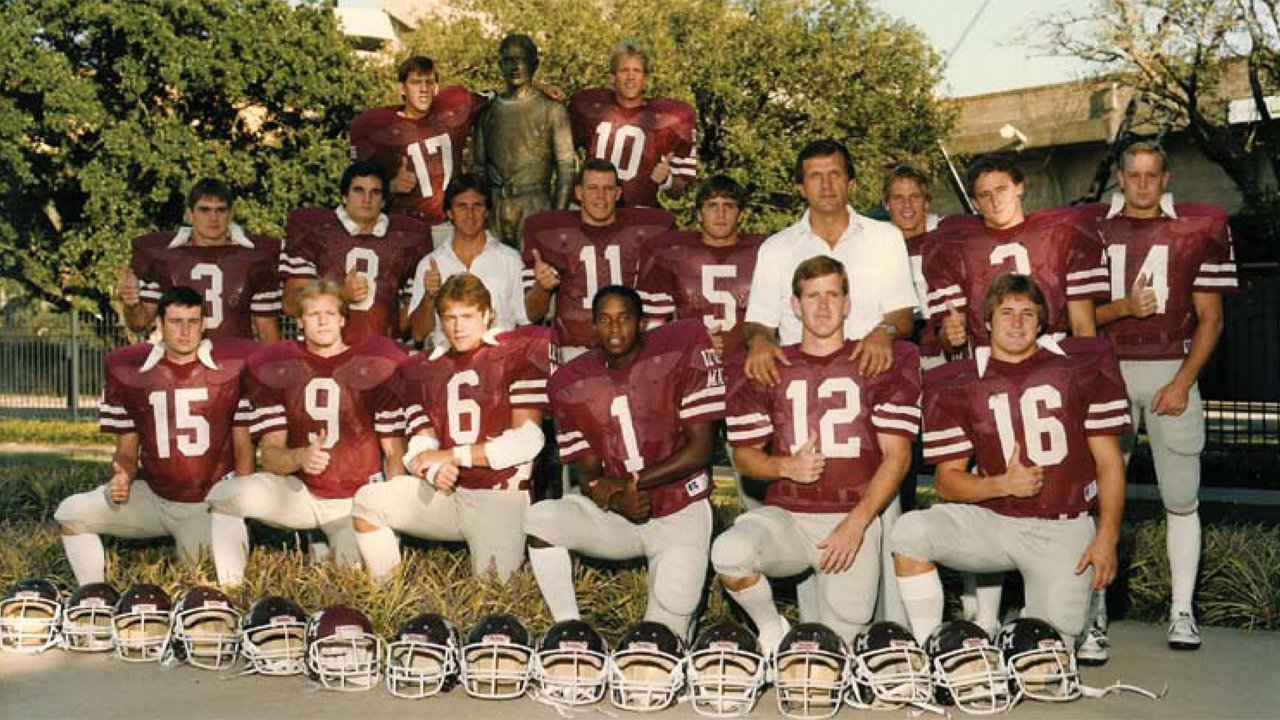 Photo by 12th MKOT Foundation
Texas A&M Football
"No Experience Required" director Kenan K. Holley previews film
---
Key notes from Kenan K. Holley interview
It's kind of like being a coach more than a player because it's done, but now you have to walk out for the premiere. I got more nervous when I had to interview coach Jackie Sherrill. We're more stepping into the celebration phase of it now. That's what premiere night is for the director. It's one of the best nights for me.

I have a lot of friends who were Aggies. My first high school football playoff game was at Kyle Field. My first recruiting letter was from RC Slocum. I went to an engineering camp at A&M. I am a football player by nature, and I have never directed a football movie. I knew that this was a school with so many traditions, but I knew that we needed to focus on one that could emulate everything great about Texas A&M.

Jackie Sherrill is a unique person. I was talking to him on Friday, and he's excited for this to come out. When he was the coach, he had a student come in and ask him if he was going to be just another coach or if he was going to be an Aggie coach? He opened himself up, and he went out to Bonfire with this young man that night. He looked at the Bonfire, and that's when he got the idea for putting together the 12th Man Kickoff Team.

You know the guys in the state of Texas. Jackie tried this at Mississippi State, and it didn't work. A lot of the guys in College Station and Texas played high school football. You have many guys who had the will and mindset of having to perform with this pressure. That's why this student body was able to pull this off. I think that's why it succeeded. You had athletes and real football players walking around campus. They weren't that big, but they could do it. These guys were destroying guys on kickoffs.

When the student body embraced it, once these guys succeeded, the student body could relate to these almost superheroes. All of these guys' pictures from their college days, it seems like they had the best college experience you could have ever imagined.

It was cool that Tim Brown was willing to sit down and talk about it. He's a Texas guy from Dallas. He understood the level of energy that the 12th Man Kickoff Team brought to the game. He's an NFL Hall of Famer, and he talks about these guys with such respect. Eric Metcalf is another one who had so much respect for these guys when I talked to him.
Never miss the latest news from TexAgs!
Join our free email list