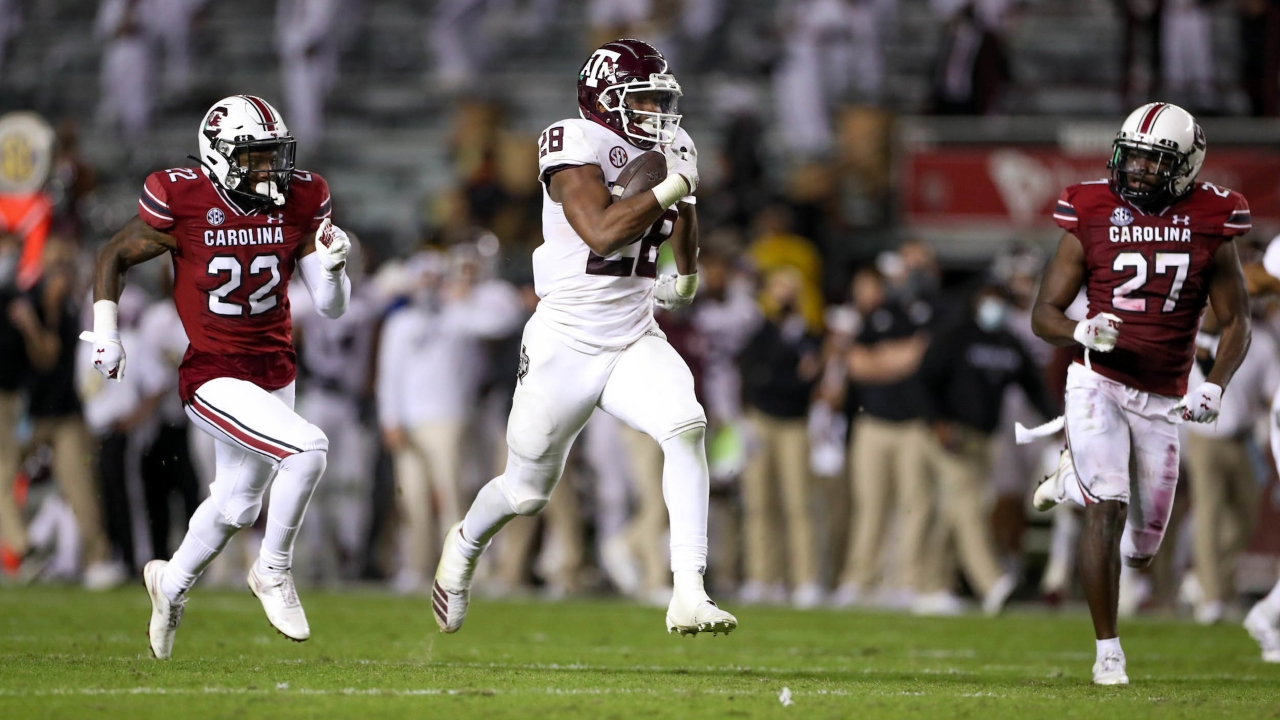 Photo by Craig Bisacre
Texas A&M Football
Aggies return from season interruption hoping to find their stride again
---
Getting on a hot streak isn't easy. Getting back on it might be just as difficult.
The Aggies will find out on Saturday when they face LSU in a Southeastern Conference football clash at Kyle Field.
No one would deny that the fifth-ranked Aggies were surging. They had won four consecutive games. Three of those wins were by double-digit margins. The most recent was a 48-3 blowout of South Carolina.
But, just as the Aggies were rolling, they were rocked by the COVID-19 virus. Three positive tests and more than a dozen players in contact tracing quarantine forced the postponement of A&M's games against Tennessee and Ole Miss.
Now, with no positive cases and everyone out of isolation, the Aggies are hoping to pick right up where they left off three weeks ago.
Coach Jimbo Fisher admits he's more than a little concerned. He also admitted that would be the case, regardless of circumstances.
"I'd be worried about it if we had played for two weeks, and I'd be worried about it if we hadn't played for two weeks. I'm just being honest. That's just me as a coach."
"Sometimes you worry that you're playing so well," Fisher said. "Can you keep it going? Do the guys get lax? Do they take it for granted?
"I think the guys are hungry. They want to play. They miss playing, so I don't anticipate them not coming back full bore.
"I'd be worried about it if we had played for two weeks, and I'd be worried about it if we hadn't played for two weeks. I'm just being honest. That's just me as a coach."
Star sophomore running back Isaiah Spiller said his coach need not worry.
"I feel if we prepare really good this week, I feel we won't have drop-offs on Saturday," Spiller said. "We'll just be playing like we were before."
Nobody wants to be interrupted when they're on a roll. Yet, there is a bright side to the break in the action.
Spiller appeared to injure an ankle early in the third quarter against South Carolina. He left the game and did not return. Senior guard Jared Hocker also left the game with an injury and did not return.
The break allowed them to fully recover. Other players had opportunities to nurse bumps and bruises. Fisher will field a healthier team against LSU.
"This break has really been good for me," Spiller said. "(It) gave me time to heal and gave me time to focus in on our next opponent. Just practicing really hard and getting ready for this week. I'll be ready on Saturday."
A pair of teammates echoed Spiller's thoughts.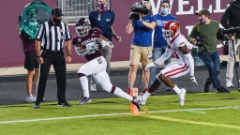 Lia Musgrave, TexAgs
"This little break that we had was definitely beneficial not only on the field but off the field, also," sophomore receiver Ainias Smith said. "Go ahead and get our heads right in school, finish out strong before exams.
"This week was definitely beneficial also with football. We've been able to rest our legs and be able to prepare strictly for LSU."
Senior defensive tackle Jayden Peevy agreed the break was helpful, but not just for healing purposes.
"The first week was a little rest week; all we did was lift," Peevy said. "But the second week, we went after it. We attacked that week like it was a game week. We went against the O-line, which was healthy. Everybody was back. The D-line was back. We just went after it this whole week."
It was no accident the first-team offensive and defensive lines were matched against each other. A&M's offensive line has allowed just two sacks all season and has paved the way for the second-leading rushing attack in the SEC.
Meanwhile, A&M ranks second in the SEC in rushing defense and leads the conference in total defense.
Fisher wanted his best going up against each other to maintain their level of play.
"To keep that edge and get that fastball look," Fisher said. "We got it all last week. We were playing against — right now — the top-rated defense. The front was going against a team that can run the ball and do things very well. The physicality, that part, we kept very sharp last week. Hopefully, it'll pay off."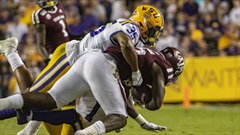 Lia Musgrave, TexAgs
The Aggies have a three-pronged motivational tool for this week's game.
They can boost their own playoff possibilities while defeating defending national champion LSU and avenging a 50-7 loss to the Tigers last season.
However, Fisher downplayed the "revenge" angle. In fact, he said that none of those factors are needed to get his team ready for Saturday.
"LSU is always going to get your attention because of what they've accomplished and what they've done, no doubt," Fisher said. "But I think right now, not playing for three weeks, it wouldn't matter who we're playing; it would get our attention."
Never miss the latest news from TexAgs!
Join our free email list
PRESENTED BY