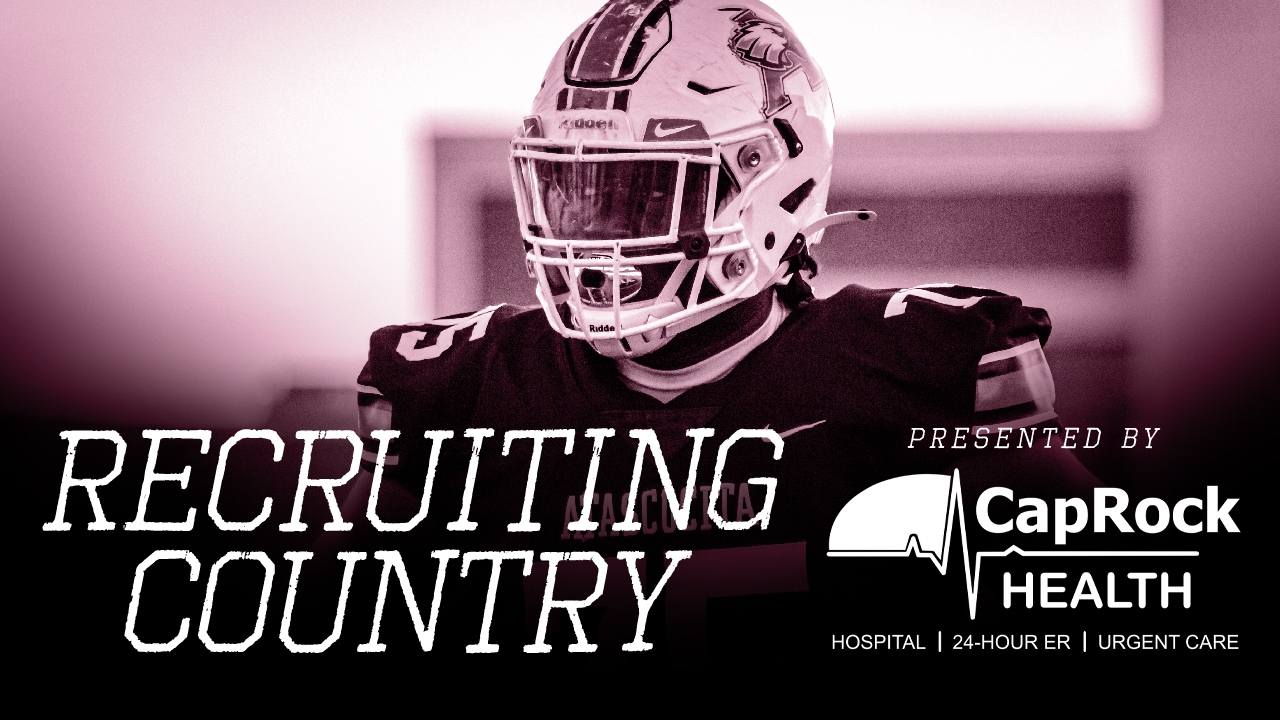 Texas A&M Football Recruiting
Recruiting Country: The latest recruiting news surrounding the Maroon & White
---
Key notes from Recruiting Country
We're trying to replicate what we usually do in the spring, but we're doing it in the summer. Last week, I was in Houston every day. It's been some long days and a lot of miles on the vehicle, but we're getting the content out. This weekend, I'll be at a quarterback and wide receiver camp in Katy. Next week, I'll be at more schools. It's not as extensive as it usually would be, but we're getting out and seeing most of A&M's top targets. Jason and I are seeing the kids that we need to see.

You go to these high school workouts, and the coaches are trying their hardest to keep them distanced. However, these are 15-18-year-old kids. When they leave campus, they're going to go hang out. I'm not smart enough to know what the result is and how we go about having a high school football season. If the protocol is shutting it down whenever a kid gets it, you're not going to have a football season. The UIL is going to have some decisions to make. For kids, the statistics show that you're more likely to die from a lightning strike than COVID, but I don't know if that's a great argument. Who knows what the fall will look like.

Kameron Dewberry‍ (pictured above)‍ is in an extremely talented class in Houston, and he might be the top dog in Houston. Quinn Ewers‍ might be the top guy in the entire state. Dewberry is a well-spoken kid and is very bright. Off-camera, Kameron told me that A&M is way up there. He is very well connected to some of the top players in Houston in the class in 2022.

We have an In-Home Visit going out today, and we talk about the class of 2022 in the city of Houston. This is the best class I've ever covered, and the city of Houston is as good as it has ever been. There 'a good chance that the majority of A&M's 2022 class will come from the region.

There are two kids at Bryan High that I saw yesterday. Nic Caraway‍ is a linebacker and looks exactly how you would draw up a linebacker. He looks like Kendrick Blackshire‍. Everywhere we go, we're finding kids like that in the class of 2022. The other Bryan High kid is Duwayne Paulhill‍, and we'll be keeping an eye on him.

When you're on these kids so early — Ty Kana‍ at Katy, Justin Medlock‍ at Manvel, Randy Masters‍ , and Trent McGaughey‍ at Shadow Creek — you see them start developing. All four of those kids are guys that A&M hasn't offered, but they are very interested.

I think people are writing off A&M with Quinn Ewers, saying that it's between Oklahoma and Texas. Don't let the talk about that momentum and let it fool you. Jimbo Fisher and Darrell Dickey are right there for him. If you get Quinn and combine him with Eli Stowers‍ and Haynes King‍, one of those guys is winning a championship. That's going to happen when you're in it for possibly the top quarterback in the state in each class.

I think Amari Daniels‍ is going to do something in July. I think Taleeq Robbins‍ will wait a little bit to make a decision. If A&M closes out with Tyreek Chappell‍, that could give them a little bit of momentum with Taleeq.

I think A&M has done an excellent job of weathering the pandemic and having no visits. The relationships are there. With these out-of-state kids, it's all about relationships. That started 12 months ago. This is the long game being played by this coaching staff with all of these kids. You've seen it pay off in-state as well. Josh Henson has shown that building the relationship is vital for this coaching staff.

Kam Dewberry is going to be helped a lot by Kenyon Green‍. He doesn't want to be just like Kenyon, but it'll help. Just because you've got a kid committed from a school doesn't mean that's A&M is going to get these kids. It certainly helps, but it's not a sure thing. It's a little like having your foot in the door.

Tony Grimes‍ is going to play his senior year in high school. We fully expect his decision to be North Carolina, but we do expect A&M will get him on campus assuming those kinds of things are allowed this fall. I think Bly will win out, but other schools will have a chance to get him in town for visits.

With Jacob Sexton‍, it's hard to pull highly-touted kids out of Oklahoma that Oklahoma wants. I think the majority, if not all of A&M's class in 2022, will come from in-state on the offensive line.

If you are following recruiting and are someone who likes to follow the rankings, until there is actual football played at length, you need to take every ranking you see and throw it out of the window. How are kids dropping or rising 50 spots without football being played? I don't get what magic thing has happened to cause these giant rises or giant falls. For recruiting fans, those numbers will be talked about for the remainder of the cycle, no matter if there is football played. Don't ever trust rankings over coaching evaluations. It matters more to Jimbo Fisher that the kinds of kids he gets than these recruiting services. It's the most bizarre thing, and they do it for clicks. We're talking about it because it's sensationalist, clickbait. We're not going to update our rankings until football is played because that's not right.
A SPECIAL THANKS TO...
CapRock Health System, the only 100% locally owned and operated healthcare system in B/CS, has 4 convenient locations; CapRock Hospital with ER, CapRock 24-Hour Emergency Center, CapRock Urgent Care at Century Square, and CapRock Urgent Care at Jones Crossing. Visit CapRockHealthSystem.com
Never miss the latest news from TexAgs!
Join our free email list