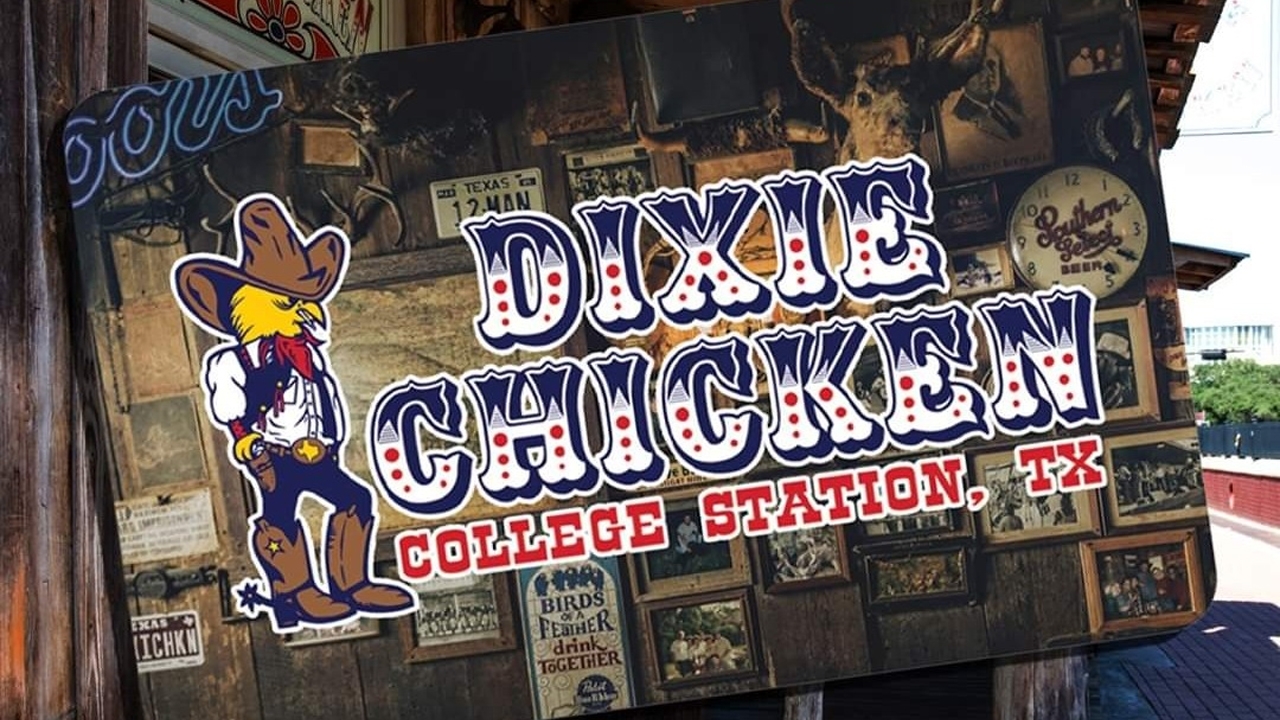 Photo by Dixie Chicken
Aggies rally to support Dixie Chicken after roof collapses during storm
---
2020 has been a heck of a year, hasn't it? First a pandemic and now the Chicken.
As you may have seen by now, Wednesday's thunder and hail storms in College Station hit the Dixie Chicken especially hard as part of the legendary watering hole's roof caved in under the weight of the heavy rainfall.
Fortunately, nobody inside the Chicken was injured. Even Sneaky Snake — the rattlesnake who is housed in the part of the building that was affected — was unharmed.
Both College Station and Bryan fire departments responded quickly to install temporary support beams to prevent other portions of the roof from collapsing.
Sadly, the Dixie Chicken will be closed for the time being as repairs are made. This marks just the second time the bar will be shut down for an extending period of time since its opening in 1974. The only other closure was earlier this year as a result of the COVID-19 pandemic, and it was only a few weeks ago that the Chicken had reopened its doors to a limited capacity.
One thing is certain: Despite this setback, the Chicken will continue to be a staple in Aggieland for many years to come. In a true showing of the Aggie spirit, fans of the beloved bar began donating to a GoFundMe page aimed at assisting the Ganter family in paying for the repairs. As of 12:15 on Thursday, over $14,000 had already been raised.
In a statement released on Twitter, the Dixie Chicken's staff thanked those rushing to help them during this difficult time:
The Dixie Chicken would like the thank everyone who sent words of encouragement and offered to help as soon as they heard about the roof coming down. There are too many to name without unintentionally leaving someone out, but from the bottom of our hearts, thank you and know that we appreciate it more than you could ever know.
If you feel inclined to help out, you can donate to the Dixie Chicken's GoFundMe page HERE in their attempt to reach their goal of $50,000. Even purchasing Dixie Chicken merchandise can support the bar while it's closed.
For updates on the Dixie Chicken's status and other ways to help, follow @thedixiechicken on Twitter and visit their website at dixiechicken.com.
Until we hear "Goodnight Irene" again, we are all "Dixie Chicken Strong."
Never miss the latest news from TexAgs!
Join our free email list