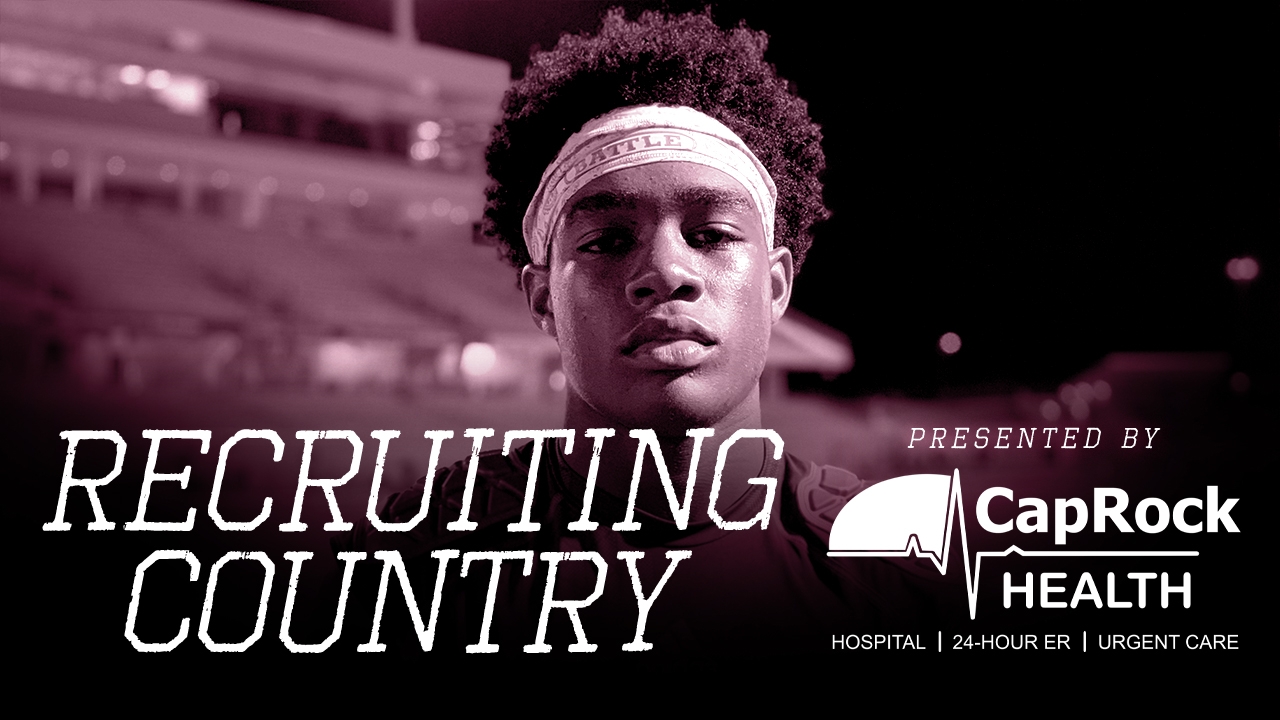 Texas A&M Football Recruiting
Recruiting Country: The latest recruiting news surrounding the Maroon & White
---
Key notes from Recruiting Country
Bryce Foster has calves that are the size of your entire torso, Gabe. They're the most massive calves that I've ever seen.

I think Liucci is going to put out a list of guys he things A&M needs to land in-state. I would feel confident that would sign three of the Bryce Foster‍, Reuben Fatheree‍, LJ Johnson Jr‍, Camar Wheaton‍, and Landen King‍.

Alabama and Georgia have turned the heat up on King, but if A&M buckles down, I think they can get him. He's on the same trajectory and path as Jalen Wydermyer was his senior year.

I'm convinced that A&M will sign a top-six or seven class. But so much is unknown right now, so I don't know what it will look like.

A&M uses their on-campus experience so well. When Jimbo was hired, he didn't know what this place was. A&M uses their visits much of the same way for the out-of-state kids. A lot of kids don't know anything about A&M. When they get these kids on campus, they really have a chance, and you're seeing them reap the rewards under Jimbo.

They're doing really well with a group of Miami-area kids in Yulkeith Brown‍, Romello Brinson‍, Kamren Kinchens‍, Terrence Lewis‍ , and Amari Daniels‍. James Coley and Ish are fantastic recruiters in that area. Landing Donell Harris will be huge for helping this class because he should be a 2021 kid. He's grown up with those guys.

The NCAA is going to have to open up the visits and take away the dead periods, or else there will be no way for the kids to play a high school football season and get all of their visits in. It'll run themselves into the ground.

It has been tough to get some of these kids on the phone. They're talking to all of these coaches because the recruiting has ramped up. They have discussions with coaches all day. So when you see an interview on our site, be appreciative of these kids taking the time to provide fans with an update. Jason Howell is doing incredible stuff to get out-of-state kids on the phone. It is tough to get kids on the phone.

Greg Penn‍ is still planning on visiting A&M when he can. He said that Elijah Robinson has been recruiting him as well as Tyler Santucci. He feels confident in the future of Santucci, and I think Santucci will become a stud on the recruiting trail.

An official visit is way more formal than an unofficial. It is designed to let a kid spend more time with the coaching staff and at the facility. They have 48 hours. The transportation is provided to them by A&M, whether that be a car or a plane. Once they get to down, they check into a hotel and usually get welcome gifts like candies and stuff like that. Then the next day, there are meetings with academic advisors, nutrition; they learn about the Aggie Network and the ring. That night is usually a big dinner with a coach. Often, they get breakfast with Jimbo the next day and then a mix of meetings with different coaches.

One of the best hosts on the campus right now is Keeath Magee. Buddy Johnson is pretty good too, but people talk about Keeath a lot.

I am 99.99 percent sure that Zach Evans is not going to come to Texas A&M. I'm sure he and this recruitment will be a legend on TexAgs forever.

If we made commits from the 2020 class, switch sides of the ball... What if you told Devin Price to become a monster and play the defensive edge. Jaylon Jones could probably play receiver. Edgerrin Cooper was a running back. Smart Chibuzo could play the interior defensive line because he's such a big body.

Bryce Foster is going to be down to Texas A&M, Oklahoma, and Oregon, in my opinion. I don't think Texas is a big deal. Jordon Thomas is A&M-Texas out of Port Arthur Memorial. All of those defensive linemen are going ot be A&M-Texas plus one school out of state. A lot of this will depend on who both schools decide to push for when we get into these fall months.
A SPECIAL THANKS TO...
CapRock Health System, the only 100% locally owned and operated healthcare system in B/CS, has 4 convenient locations; CapRock Hospital with ER, CapRock 24-Hour Emergency Center, CapRock Urgent Care at Century Square, and CapRock Urgent Care at Jones Crossing. Visit CapRockHealthSystem.com
Never miss the latest news from TexAgs!
Join our free email list