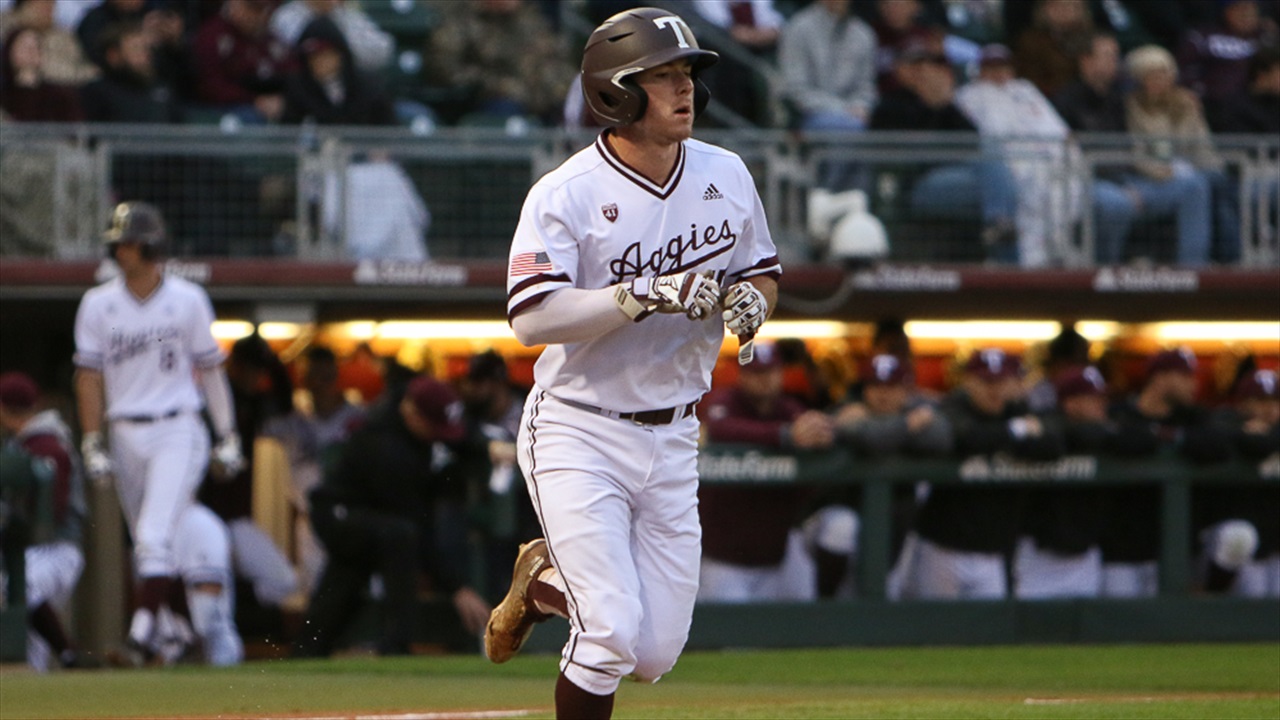 Photo by Mintie Betts, TexAgs
Texas A&M Baseball
2 Days 'til Aggie Baseball: Texas A&M's new-look offense in 2020
---
Every day leading up to the start of the 2020 Aggie Baseball season, the TexAgs baseball coverage team will post a story diving into various storylines surrounding the A&M squad. Be on the lookout for daily articles from Gabe Bock, David Sandhop, Ryan Brauninger and Heath Clary between now and Opening Day, February 14th. You can keep up with the full series here: 2020 Aggie Baseball Preview Series.
---
Tempo. Pace. Play Fast.
If you're looking for buzz words around Olsen Field this spring, those are a few to put on your checklist given how much new hitting coach Chad Caillet has emphasized all three throughout fall practice and into preseason workouts.
Typically, those types of nouns and commands are used to describe what'd you see on a fall Saturday around college football.
In a game where the tempo is determined much more by the defense than the offense, how Caillet, Justin Seely and the Aggie lineup go about creating tempo and playing fast may be the biggest question mark for folks heading to Blue Bell Park in 2020.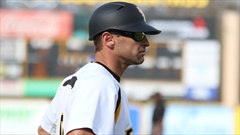 southernmiss.com
Let me then attempt to explain how this operation may work...
To fully understand what Caillet and company are striving for, we have first have to understand what predominantly plagued the 2019 offense was the long spells of non-competitive plate appearances.
There were stretches in a lot of games last spring where it didn't feel like A&M would score if you gave them nine outs per half inning. They had difficulties stringing good at-bats together, and they didn't slug at a high-enough percentage to overcome those inefficiencies. The only way an offense like that could have been marginally productive was if it was full of thumpers that could split a gap or leave the yard on a somewhat consistent basis.
The plan for the 2020 group is to turn that negative on its head.
The whole basis of playing fast requires pressure, and pressure can come in many forms. Will home runs and doubles be celebrated? Absolutely, they will. To borrow a term from Jimbo Fisher, those are 'erasers.' However, what this offense will put a premium on are things like strike zone discipline, two-strike wins, walks, hit by pitches, bunting for a hit — essentially, any way to put a pitcher in the stretch. Pressure in the batter's box is the first chapter of playing fast.
From there, I'd expect to see Seely and Caillet use the speed and athleticism on the roster to find ways to get runners from first to scoring position quickly. Seeing as this group of hitters doesn't possess a ton of elite-power, having a man on first doesn't do them much good. The offensive plan will reflect that.
It's a good bet the Aggies will attempt more steals this year than they have in recent seasons because 1) it's a part of the style of offense they want to play, and 2) they have the pieces to do it.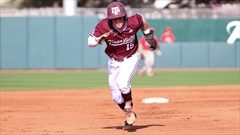 Mintie Betts, TexAgs
I'd classify the following guys as plus-baserunners: Ray Alejo, Bryce Blaum, Cam Blake, Zach DeLoach, Logan Sartori, Logan Britt, Ty Coleman, Mason Corbett and Trevor Werner. That group will get a high volume of plate appearances this spring and will be heavily relied upon to execute the gameplan.
Stealing won't be their only way to create more opportunities to manufacture runs, though.
They'll use hit-and-runs, delayed steals, safety squeezes, and put a significant emphasis on winning critical pitches.
Justin Seely admitted on TexAgs Radio that they'd likely get thrown out on the bases this year, and he warned the fans to be prepared for it. However, these offensive functions won't be performed willy-nilly. They'll be educated and be based on risk/reward outcomes.
This isn't some groundbreaking concept. The new age of baseball has analytics subscribed to every detail. For the Aggies, those numbers will be analyzed by Seely, Caillet and long-time-big-leaguer-turned-grad-assistant Cliff Pennington. It's also part of why Will Fox was brought on in a newly-created position last offseason.
A&M will look to play fast. A&M will look to apply pressure. A&M will celebrate a 3-2 walk. In all likelihood, A&M will be a much more aesthetically pleasing offense for baseball fans. However, there's still no substitute for the three-run home run or the two-out, two-RBI double, and the Aggies are going to need a few of those to reach their full potential in 2020.
Never miss the latest news from TexAgs!
Join our free email list