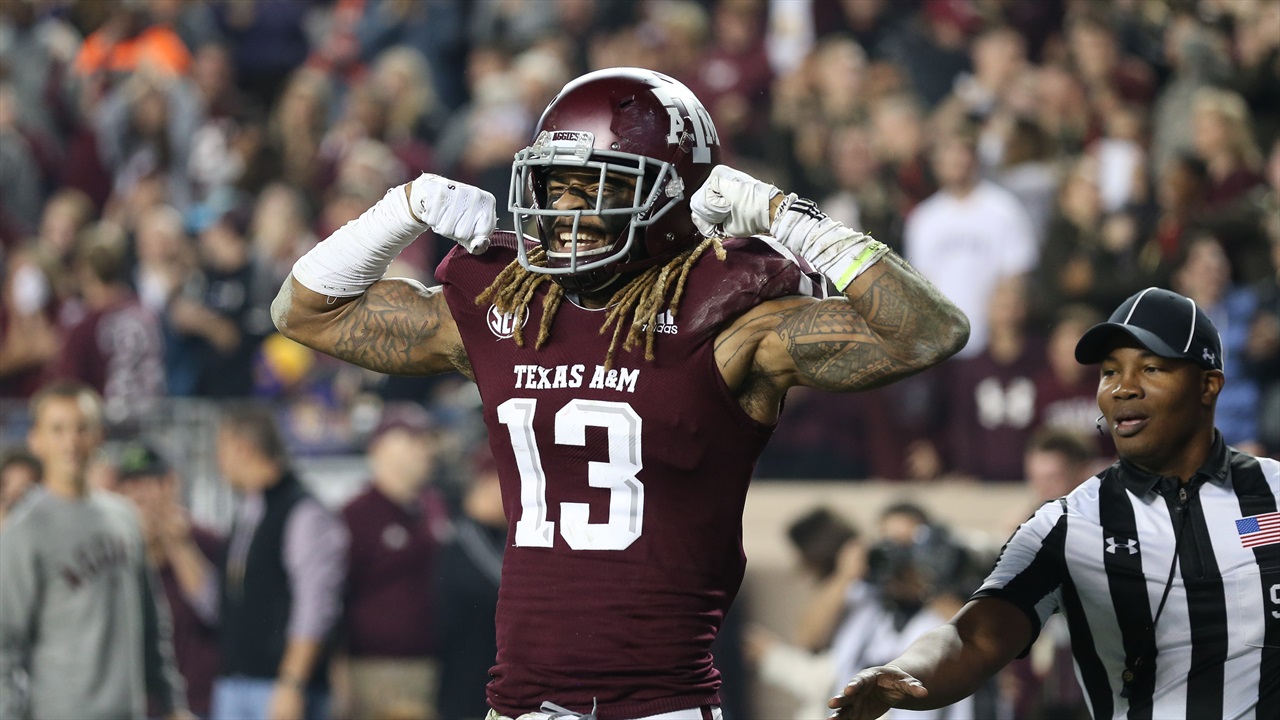 Photo by Matt Sachs, TexAgs
Texas A&M Football
Texas A&M juniors Kendrick Rogers, Debione Renfro declare for NFL Draft
---
Wide receiver Kendrick Rogers and cornerback Debione Renfro, both Texas A&M juniors, announced on Wednesday afternoon they would enter the NFL Draft. They are the third and fourth Aggies to declare for the 2020 draft, joining defensive tackle Justin Madubuike and receiver Quartney Davis.
Rogers, a receiver with a flair for the dramatic but a lack of consistency, announced his decision on Wednesday via Instagram.
The 6-foot-4, 204-pound Rogers arrived at Texas A&M in 2016 as a three-star rated prospect out of tiny Frankston High School near Palestine. He sat out a redshirt year in '16, played sparingly in '17 and emerged as a big-play threat in '18.
The highlights of Rogers' A&M career were spectacular performances in 2018 against Clemson and LSU in which he made clutch, acrobatic catches. His catch on a two-point conversion provided the winning points in the Aggies' 74-72 seven overtime victory over LSU.
He caught seven passes for 120 yards and two touchdowns in a 28-26 loss to Clemson. His diving effort to snatch a pass that deflected off a defender for a 24-yard touchdown with 46 seconds remaining gave the Aggies a chance to force overtime. They failed to convert the ensuing two-point conversion attempt.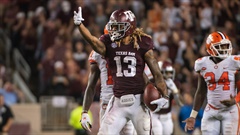 Rey Romo, TexAgs
Rogers excelled in A&M's 74-72 seven overtime victory over LSU. All three of his receptions for 53 yards occurred during overtime.
He scored one touchdown on a falling, one-handed grab in the third overtime to continue the game. He leaped and reached high to pull in a six-yard touchdown pass to tie the score in the fifth overtime. He then added the two-point version catch for the win.
However, Rogers was as inconsistent as he was spectacular. He never had more than 30 catches in a season and managed two catches or fewer in eight games over the past two seasons.
Rogers exits A&M with 68 career receptions for 786 yards and seven touchdowns.
Though his departure leaves A&M without two of its 2019 starting receivers, the Aggies remain in good shape at that position. Leading receiver Jhamon Ausbon is returning for his senior year, seven freshmen receivers were on the roster this season and the incoming recruiting class features five-star prospect Demond Demas‍, four-star prospect Muhsin Muhammad III‍ and three-star prospect Devin Price‍.
Renfro announced Wednesday on Twitter that he will forgo his senior season and enter the draft.
A junior from Pearland, Renfro was a three-star recruit who surprised many by starting much of his freshman season and ultimately played in 37 games as an Aggie. He was suspended for the first two games of the 2019 season but eventually worked his way back into the starting lineup.
In three years at A&M, Renfro totaled 124 total tackles, 5.5 tackles for loss, 14 pass breakups, 4 forced fumbles, 2 fumble recoveries and 1.5 sacks.
A&M has continued to add talent at the cornerback position. In addition to returning starter Myles Jones, Elijah Blades is recovering from a 2019 injury but is expected to be ready to go for the 2020 campaign. The Aggies are also adding junior college transfer Brian George‍ and four-star corners Jaylon Jones‍ and Joshuah Moten‍ to the 2020 roster.
Never miss the latest news from TexAgs!
Join our free email list