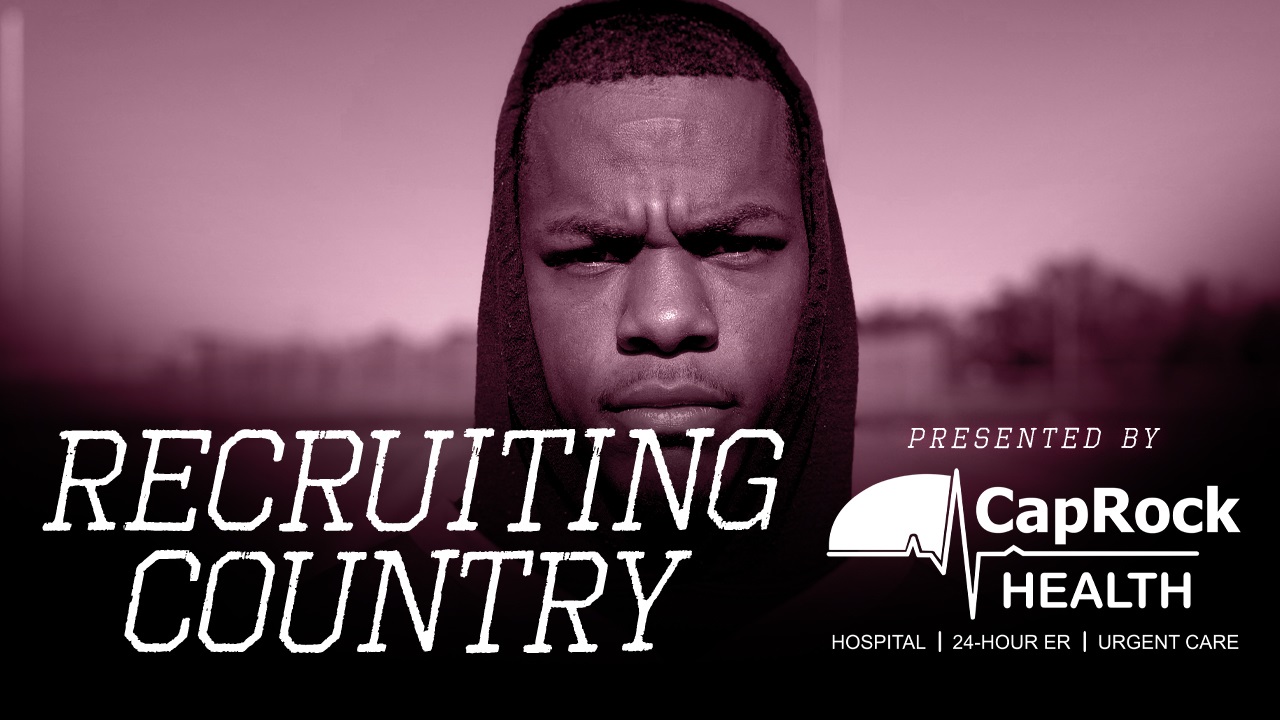 Texas A&M Football Recruiting
Recruiting Country: The latest recruiting news surrounding the Maroon & White
---
Key notes from Recruiting Country
Recruiting is slow right now. There's not a ton of recruiting stuff going on. Coaches are staying in, for the most part, this week and not hitting the road. They are staying in and planning for that final push this season.

Until Donell Harris‍ makes a choice, which we think will be around the 11th, there's not a ton going on. This was a big weekend. Getting him here for the UTSA game before he announces was huge. I don't know that he's taken an official visit yet. When you reclassify as he did, I don't know if that affects official visits. He spent a ton of time with the coaching staff when he was here this weekend. He stayed the night, so it felt almost like an official, especially with the number of people he talked with and met with. He's gotten really close with the A&M commits. If he goes somewhere other than here, he is going to have to tell a lot of those guys no.

Florida has jumped in to try to get in on him, making a big push here to get in on him. He's a Miami kid, and with the success that Florida has had on the defensive line, they can sell that. I think A&M can too. We don't have a Donell Harris on this roster, and we're really starting to play much better. I think it comes down to wire with LSU and A&M, but I would watch for a visit in Gainesville after commit as it wouldn't surprise me. I don't know that for sure, but it's something to watch for. He'll sign in December.

I think that at the defensive end position, it's a much-needed addition and a necessity. I'm surprised with the way Braedon Mowry‍ looked physically this weekend. He came in and looks like he's done nothing but eat and lift weights. He's 6'5 and 250 pounds. Braedon always ran well and was a 4.5 runner as a defensive end. They need guys who can run and get around the end. Just getting Braedon is a big deal, and getting him on campus is a big deal. Fadil Diggs, out of all the commits, deserves the most significant bump in rankings with the kind of year he's had. Diggs has been playing receiver, tight end and defensive end. Florida and Penn State haven't stopped on him. A&M is recruiting him like he's not committed because so many people are coming after him.

Donell is an elite guy. He's not Myles Garett, who was the biggest freak show out of high school, but he does some similar things. He is a better prospect than Daeshon Hall was coming out of high school.

Josh Ellison‍ is going to come in as a sophomore, maybe around January at the latest in the summer. His tape at Blinn is excellent. He was playing defensive end for them, and I think A&M will be playing him in the three-technique.

Pat Henry went and visited Devon Achane‍ and his mom on an in-home visit. Darell Dickey has been involved from start to finish. Jay Graham got more involved with this, and obviously, Jimbo Fisher had a 30-minute conversation with him and his mother late last week. The gist of that conversation Devon said was that there was no way he can let me leave, and Jimbo made it known how much he wants to have me. He mentioned that Demond Demas‍ has started to work on him a lot more. Then you start talking about an offense with Devon Achane, Ainias Smith and Muhsin Muhammad III‍ and the weapons that class could produce and what you could do offensively and what can Jimbo do offensively with those weapons. That was the most upbeat Devon had been about A&M in about a month. LSU had made a huge push, but it was on the backs of their track coaches.

Devon said LSU is looking at him and want him for special teams and slot receiver. A&M is going to use him at running back and as special package stuff. He's versatile and durable. He's not the ideal size guy for the SEC, but it does not matter for this kid. He is tough and durable, and if you give him the ball, one of those is going to pop for a big one.

Malik Hornsby‍ (pictured above) has always had a good relationship with A&M. They've always had that mutual respect for each other. It's interesting to see that it appears that Malik is Baylor's number one target all of a sudden. It's interesting to see how that works out, and I suspect that he goes and visits Waco soon. He's coming back to College Station soon, probably for South Carolina, which is the weekend that Devon Achane is supposed to be here too. Malik has put up great numbers and is an elite-level athlete, and I don't mean it as a knock on him at all- he could be an exceptional player at about five different positions.
---

Ask Brauny

If you could flip any three current verbal commits from the SEC West classes, which three would they be?
Phillip Webb‍ is not committed in the SEC West, but he probably will be. He's linebacker out of Georgia. Drew Sanders‍, a linebacker committed to Alabama and Jaquelin Roy‍ , who is a defensive tackle going to LSU.
I don't think it will be Hayes unless something turns around. For whatever reason, he never seemed to find a way to campus and never got him to a game. Crawford, honestly- I don't know. I could see Javonne Shepherd‍ being the one tackle they take.
With all the transfer portal action and new transfer rules, who do you think will be brought in?
I think A&M gets Shepherd, and then I'll leave the transfer portal to Billy.
Do the current struggles in Autin help Texas A&M flip any commits?
A&M is not really after any of Texas's recruits. Princely Umanmielen‍ decommitted, and we'll see if he turns up next week. Dontae Manning‍, they're in a head to head with Oklahoma. I hope A&M is not taking the Lincoln Riley is going to the NFL approach. I hope that's not the angle they're taking. I do know that's the angle other schools are taking when recruiting Oklahoma kids.
What's the path to finishing up the 2020 class in the top five? How likely?
Top five you're Donell Harris‍, land Antonio Doyle‍, Noah Sewell‍, and Zach Evans‍. I think the class is 6-8. Like Achane, is he going to get the bump he deserves? Probably not. Is Devin Price‍ going to be rated accurately? Probably not. Is Josh Bankhead‍ going be rated accurately? Probably not.
Do you think James Sylvester‍ could be flipped, or is he settled with TCU?
I think James Sylvester will sign with TCU. I don't think there's been much talk with him and A&M for a while
Who got it done in high school football this week?
Shout out to intern Walker who puts together all the stat list for me. A non-A&M commit was Jaxon Smith-Njiba‍ from Rockwall, who had nine catches 320 yards. He's committed to Ohio State. Isaiah Raikes‍ is another big one who had 11 carries, 74 yards. He also had a sack, a forced fumble, and a blocked punt.
When you look after the 2020 season, what happens with the corner position?
If they're going to get Ronald Williams‍ committed, they are going to want to get him on campus for South Carolina. You need to go load up on the 2021 class there.
A SPECIAL THANKS TO...
CapRock Health System, the only 100% locally owned and operated healthcare system in B/CS, has 4 convenient locations; CapRock Hospital with ER, CapRock 24-Hour Emergency Center, CapRock Urgent Care at Century Square, and CapRock Urgent Care at Jones Crossing. Visit CapRockHealthSystem.com
Never miss the latest news from TexAgs!
Join our free email list