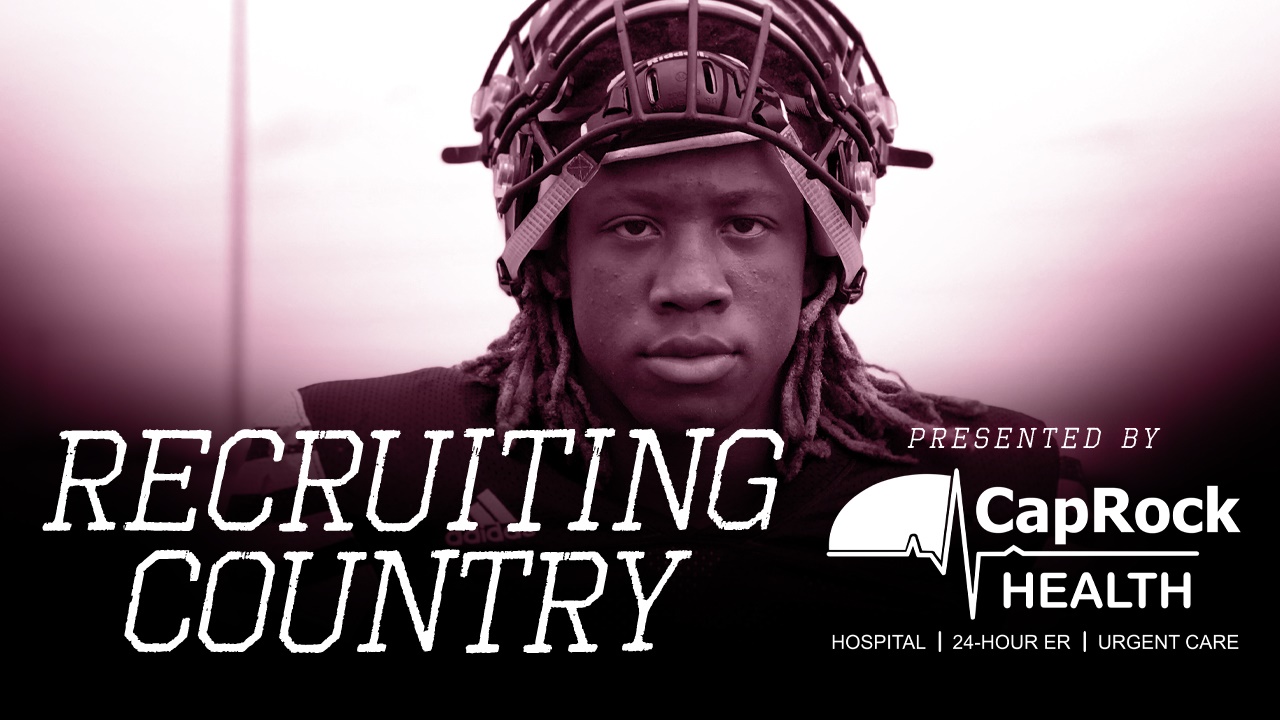 Texas A&M Football Recruiting
Recruiting Country: The latest recruiting news surrounding the Maroon & White
---
Key notes from Recruiting Country
There's probably going to be two or three more recruits join the class by July 5th. We anticipated a big summer, and that was before Fadil Diggs‍

A&M will have ten to twelve recruits by camp probably. And some are coming out of nowhere like Deondre Jackson‍. I don't think Jackson committing changes your plans at running back. I don't think it changes your plans for Devon Achane‍. Achane sees himself as a running back.

For corner, the focus is more narrow. The Aggies have four names at the cornerback positions, and I honestly think A&M could get all four.

If you take seven to nine corners in the next two classes, you couldn't blame A&M. You want to be prepared and don't want to look up and think, "what happens if I lose a corner?"

I think Isaiah Raikes‍ decision is similar to the Blake Smith‍ decision: it's a crucial piece to the puzzle.

If Isaiah lived in Texas, he is probably the #1 big defensive tackle in the state. His one problem is he lacks some wingspan, but he's enormous. He'll likely reshape his body once he gets here and he'll take a year to do that.

You also have to think about the interior as it is. Bobby Brown probably only has two years left. You are going to have to replenish for the coming years.

I'd lean toward A&M getting Achane, but one thing is they have to get him on campus. It's not anyone's fault, but he's just been very busy with track. I'd say we're a long way away from an Achane decision.

Kourt Williams II‍, Noah Sewell‍, Jackson Bratton‍, Choe Bryant-Strother‍, Derrick Wingo, Kenneth Phillips‍ are all potential linebacker recruits. I'd say A&M offers seven or eight and they end up getting three.

There will be some people who are wired to worry and complain, and I could see Kourt Williams shutting it down and going to Ohio State this weekend. But Jimbo is doing everything he can.

My gut tells me that A&M will get Haynes King‍, but they'll have to scratch and claw to keep him from Tennessee.

My favorite thing about covering the kids is the relationships you build. You get to know a lot of them, and I want them to make the best decision or themselves. If that's A&M, then that's great but if it's not then that's fine too.

I'd say that we know about 99% of the time if someone has silently committed. That may be two hours before or two months before.
A SPECIAL THANKS TO...
CapRock Health System, the only 100% locally owned and operated healthcare system in B/CS, has 3 convenient locations; CapRock 24-Hour ER, CapRock Hospital with ER, and CapRock Urgent Care at Century Square. CapRock's second urgent care will soon open at Jones Crossing. Visit CapRockHealthSystem.com
Never miss the latest news from TexAgs!
Join our free email list