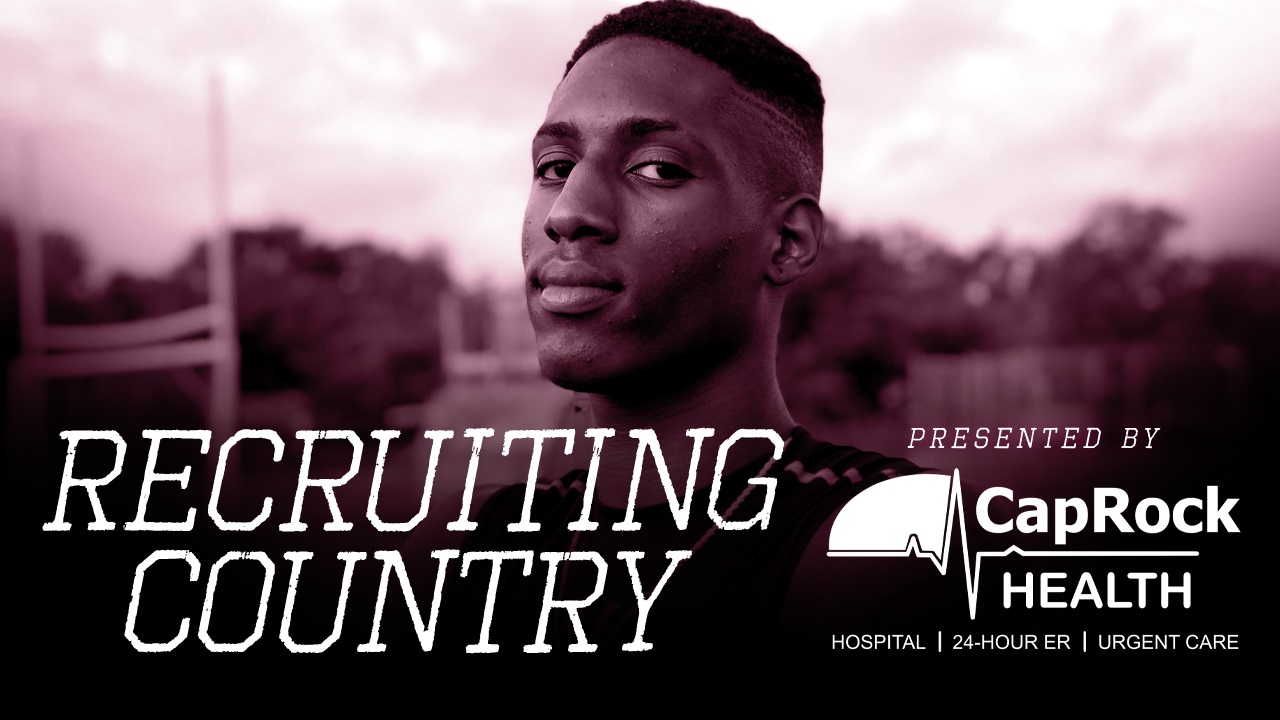 Texas A&M Football Recruiting
Recruiting Country: The latest recruiting news surrounding the Maroon & White
---
Key notes from Recruiting Country
It's the second week of camp. Expected visitors will be more well known than last week and there are some really talented underclassmen coming as well.

I broke the news last night, but Devon Achane‍ will be here this weekend. He hasn't been to A&M this calendar year so this is big. There are few guys that have a star by their name and he's one of them. We call those players "Jimbo's guys" because he has taken a big interest in their recruiting.

There's a group from Fort Bend Marshall that will be here. Offensive lineman Larry Moore‍ is coming, he's got a couple of offers. There will be a handful of Fort Bend Marshall players that'll be here today.

Princely Umanmielen‍ and Alfred Collins‍ were in last week. A&M has another safety coming to camp in Oklahoma commit Dontae Manning‍.

We're hearing Isaiah Raikes‍ is about ready to make a decision. That's going to be huge.

I talked to Devin Price‍ about his recruitment and it sounds like he's going to be a July commitment.

It also sounds like A&M is going to do another recruiting event at the end of the summer.

Ro Simon is bringing a lot of guys from Fast Houston to camp tomorrow for the two sessions of camp. It's all positions for all three days.

Kaleb Higgins‍ earned an offer last week after coming for all three days.

Devon Achane was at a track meet in New Mexico and had some issues getting here yesterday. He wasn't a huge camp guy but he's coming up today.

There are so many good players still out there that could be A&M's highest target. Noah Sewell‍ could be an impact linebacker. Michael Carmody‍ or Garrett Hayes‍ because you need an impact tackle in this class. Haynes King‍ at quarterback. Sam Adams‍ would be a big-time running back. Jordan Morant‍, the safety from New Jersey. He's the No. 1 rated safety in the country that is supposed to visit.

A&M only has like seven or eight commits but it's not like their top targets are falling off the board. Get six of those top targets and this will be a really solid class.

Isaiah Rakes would be the top defensive tackle in Texas. He's a little short at 6'1" but has a 6'5" wingspan. That decision will be announced in the next seven days, maybe less. He's coming off a visit to Penn State but is still in communication with A&M. It could be a huge year for A&M in the Northeast.
Q&A session
Do you expect Antonio Doyle Jr.‍ will keep his official visit with A&M?
Antonio Doyle is a work in progress. We've heard different opinions so we will see.
Are we in contention for Drew Sanders‍?
Unless they get him back to campus, I'd say no.
Why is Haynes King high in some rankings and low in others?
He's the best quarterback in the state of Texas. He has flown under the radar because he doesn't do camps or interviews. He doesn't like the recruiting process. He just wants to win football games. Watch their state title run from last year. He checks a lot of boxes of what Jimbo Fisher and Darrell Dickey are looking for in a quarterback. If they're a QB and the guy across the street wants him, shouldn't that tell you something? That should be enough.
And speaking of the guy across the street wanting someone... Devin Price is a really good football player. We don't need message board warriors saying he's not a good player just because he's not ranked highly. Some power five teams have gone to A&M Consolidated and don't offer him, because of who his dad is. Most are staying off Price just because it looks so much like he's an Aggie and they don't want to offer from an optics standpoint.
Do we have any coming in the next week or two?
By about mid-July, they'll have a couple of guys make commitments. Haynes King, Isaiah Rakes, Devin Price. Vito Tisdale‍ wants to make a summer decision and he's coming next week. As far as Michael Carmody goes, Jason has a better feel on him.
What are your thoughts on the quarterback from Stephenville, Kade Renfro?
He'll camp today. He looked good yesterday. He's had a strong showing. He's a 2021 guy and that's a huge class in this state. The only position that might be down in that class in this state is probably receiver. The offensive and defensive lines are loaded. A&M just offered Cullen Montgomery‍ from Bellaire Episcopal. They also offered Donovan Jackson‍. Depending on how A&M ends in 2020, they could look at 2021 and decide if they want to go deep or be picky with that class.
A SPECIAL THANKS TO...
CapRock Health System, the only 100% locally owned and operated healthcare system in B/CS, has 3 convenient locations; CapRock 24-Hour ER, CapRock Hospital with ER, and CapRock Urgent Care at Century Square. CapRock's second urgent care will soon open at Jones Crossing. Visit CapRockHealthSystem.com
Never miss the latest news from TexAgs!
Join our free email list