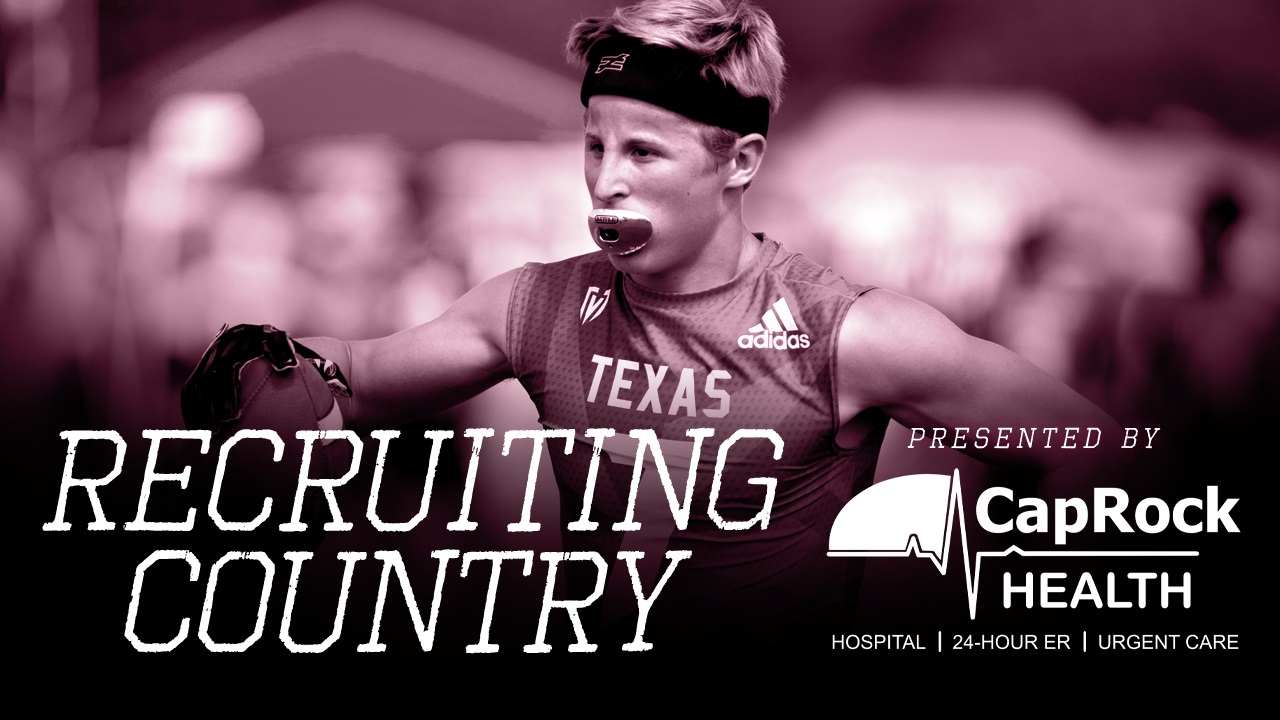 Texas A&M Football Recruiting
Recruiting Country: The latest recruiting news surrounding the Maroon & White
---
Key notes from Recruiting Country
I spent the first part of this week in southwest Houston. Was at Fort Bend Ridge Point yesterday. Fort Bend Marshall, Fort Bend Hightower. Fort Bend Willow Ridge, Fort Bend Shadow Creek. Fort Bend Austin today. I'm going to probably hit a couple more north Houston schools this week. Make my way to east Houston schools next week to wrap up the tour.

John Paul Richardson‍ just picked up his first offer from Houston. A lot of schools are really close to offering. He's going to camp at A&M. When folks listen to the interview coming out later today, a lot of Aggies will enjoy some of the things he had to say about A&M. He told me yesterday he was 4.5 flat in his 40s. He's getting faster and a stronger. He'll be a premier playmaker on that team.

I'm interested in what Devon Achane‍ has to say, I'm headed by Fort Bend Marshall this afternoon. He's a guy that a lot of guys who pencil him into their ideal 2020 recruiting class.

I talked to the head coach at Ridge Point, about John Paul Richardson‍. A lot of people don't understand that he's got a lot of his daddy in him. He's not scared of anybody. He's not the biggest guy but he'll run through you.

Jordan Jefferson‍ got his first sit down with Josh Henson this last weekend. It was productive. Jordan has grown a little bit in the last couple months. When you've had a coaching change, a kid who has been loyal to you is going to come to camp and work out so Josh Henson can see him. He's been a phenomenal kid. A local kid who has been true to his word. You take his commitment and try to project where he's going to be when he signs on the dotted line. I'll be interested to see what Jordan looks like in camp in a couple weeks. He'll have a chance to block some of the best guys in the state of Texas when they come to camp in College Station.
Questions from listeners

Yeah, absolutely. I think his visit last week was really good. He even told Jason Howell that A&M is a legitimate contender to get him on signing day. Chad Morris and Arkansas are still a big factor. A&M has work to do to pry him away from Arkansas.
Updates on Josh Bankhead‍, long time commit...
Josh Bankhead has been big on those relationships. He has also cut weight. He's around 310 now. Smart player. Trying to get him to move from tackle to guard. He's a big bodied dude. He'll probably need to lose a little bit of weight but his body is so receptive right now that it shouldn't be too much of a problem.
Definitely still listening to A&M and Henson. I think A&M is going to get a visit, official or unofficial. Having Smart Chibuzo in the class, who's close with Ogunbiyi, is big for A&M as they hope to pull him away from Georgia.
Where are the Ags at with Jalin Conyers‍ from Gruver?
He was trying to visit over the weekend. He was at the Texas state track meet and was unable to get over here. I would expect him to get over here for a visit this summer. He's an in-state kid but 12 hours from College Station.
How far away is A&M, talent wise, from competing for championships?
I think in terms of overall talent on the roster, that junior class has played so much football already and then the talent on the incoming sophomore and freshman classes, that's what a winning team in the SEC looks like. Building the roster. When you start stacking the talent like that, it's not too far fetched to think that A&M is closer to a championship.
It'll start this fall and everybody knows that schedule is a bear. Nobody is going to hold a player or a coach over the coals too much, Year one was phenomenal. If you beat Auburn, you could've had a 10 win season. What you're seeing, it's different. You know Jimbo Fisher is phenomenal at building recruiting classes.
I answered this same question last week I think. Zach is going to make his decision independent on what is going on. I think he's going to make a decision independent of everyone else except for Damieon George‍, the offensive lineman at North Shore. If you asked me today, I don't think Evans is going to sign with A&M. But it's going to go until signing day. There are going to be ups and downs with this one. It is what it is. He's a great phenomenal player but obviously A&M is in on other running backs.
I feel better about Muhammad III, and it's not even close. They did a great job with Carmody. He loved the architectural engineering stuff they had to offer. A&M blew away his dad. A lot of kids from out of state don't know what's going on until they get down in. Muhammad it seems is leaning heavy A&M's way.
A SPECIAL THANKS TO...
CapRock Health System, the only 100% locally owned and operated healthcare system in B/CS, has 3 convenient locations; CapRock 24-Hour ER, CapRock Hospital with ER, and CapRock Urgent Care at Century Square. CapRock's second urgent care will soon open at Jones Crossing. Visit CapRockHealthSystem.com
Never miss the latest news from TexAgs!
Join our free email list