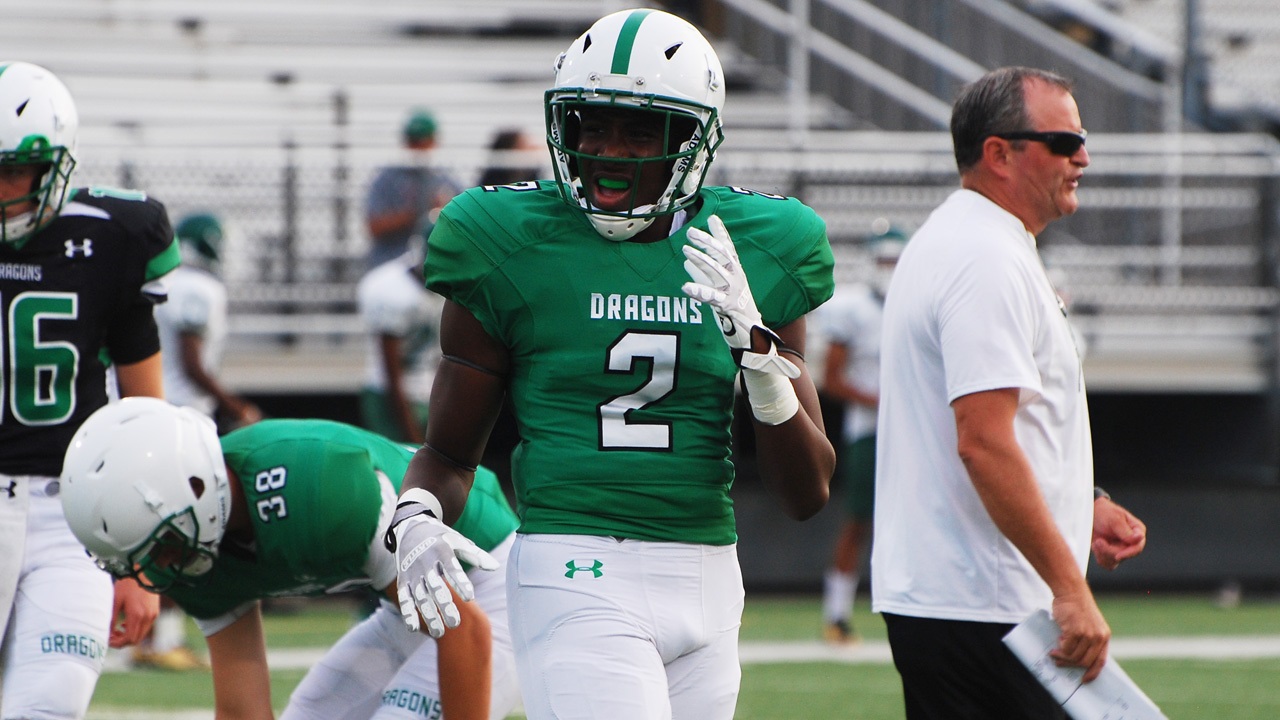 Texas A&M Football Recruiting
The Pecking Order: Texas Class of 2020 recruiting rankings update
---
We are expanding the 2020 top 15 to a top 25 before the season starts, and there have been some changes. Not everything changed, but there have been a few alterations.
What stayed the same:
What changed:
Five new faces in the top 15
RB Zach Evans jumps into the top five after a big summer
Keller Central's DJ Graham moves from WR to ATH
New to the top 10:
RB Zach Evans, Galena Park North Shore – moves up from No. 13 to No. 4
WR Demond Demas, Houston North Forest – from unranked to No. 8
ATH Drew Sanders, Colleyville Heritage – from unranked to No. 9
OL Courtland Ford, Cedar Hill – from unranked to No. 10
New faces in the top 15:
WR Brian Darby, College Station A&M Consolidated – from unranked to No. 14
OL Trent Pullen, Waco Connally – from unranked to No. 15
Position breakdown (Highest ranked)
QB – 2 (No. 16 Deuce Hogan)
RB – 3 (No. 2 Jase McClellan)
WR – 3 (No. 8 Demond Demas)
OL – 4 (No. 6 Jordan Jefferson)
DT – 3 (No. 19 Branard Wright)
DE – 1 (No. 11 Victor Idusuyi)
LB – 0
CB – 3 (No. 1 RJ Mickens)
S – 2 (No. 5 Lejond Cavazos)
ATH – 4 (No. 3 Ja'Quinden Jackson)
Prospects to watch
These guys did not make the top 25, but are right there in the discussion.
•
ATH Trey Bradford, Lancaster –
He's also a track standout and already holds offers from Baylor and Texas Tech.
•
S Jonathan Davis, Dallas South Oak Cliff –
The 6-2, 165-pound DB already holds offers from Arizona and Illinois.
•
ATH Kelvontay Dixon, Carthage –
The brother of RB and Texas commit
Keaontay Ingram
already holds offers from Baylor, Oklahoma State, TCU, Texas and Colorado.
•
OL Donovan Ford, DeSoto –
Young for his class, he stands 6-3 and weighs 285 pounds. He's a projected starter for the Eagles.
•
S Jason Kerl, Aledo –
The 6-1, 185-pound Kerl is smart, fast and a big hitter to watch for in the Bearcats secondary.
•
CB Jabbar Muhammad, DeSoto –
Oklahoma State and Oregon State have already put scholarships on the table.
•
WR Jaxon Smith, Rockwall –
SMU became the first to extend an offer to the Rockwall playmaker.
•
S Darius Snow, Hebron –
The son of former NBA-star Eric Snow is turning heads in the Hebron secondary.
•
WR Collin Sullivan, Round Rock –
Houston, Oregon and SMU have offered the 6-1, 175-pound receiver.
•
S Chris Thompson, Duncanville –
He received his first offer from Baylor in the spring.
Also, make sure to check out TexAgs' other featured rankings:
Never miss the latest news from TexAgs!
Join our free email list