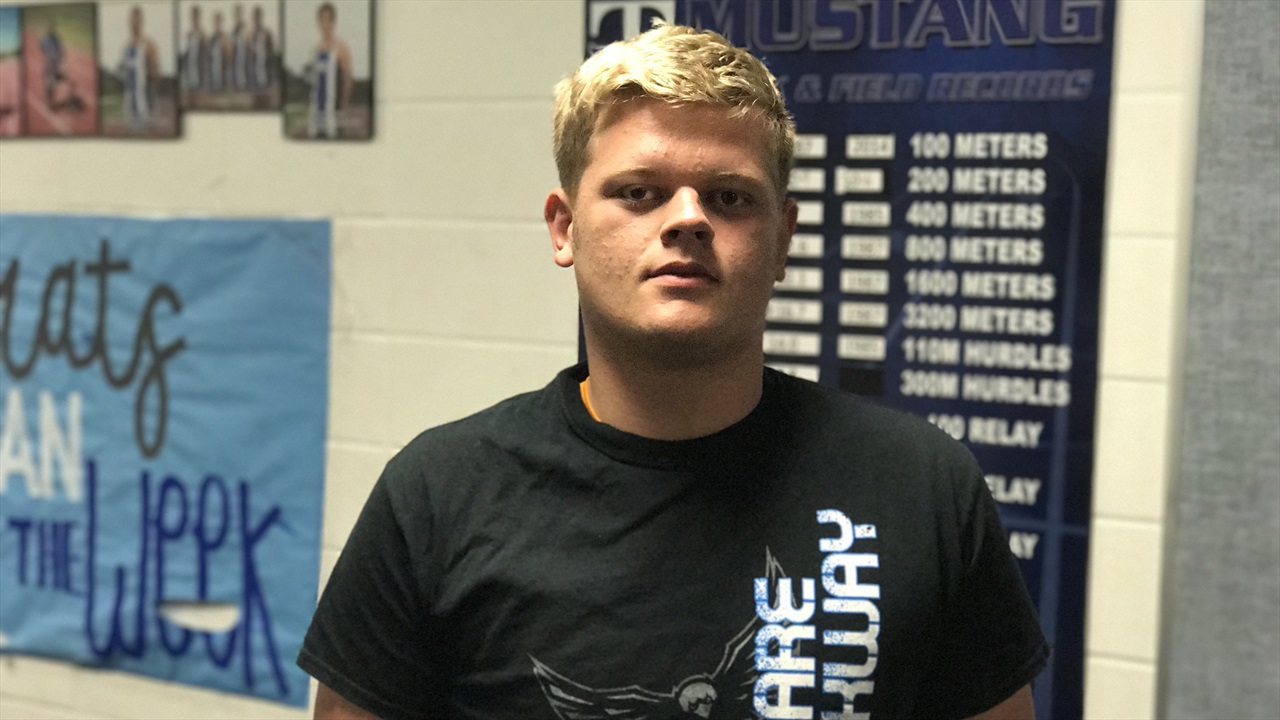 Texas A&M Football Recruiting
2021 Watch List: Ten freshmen to keep an eye on
---
I know what you're thinking. I know. Yes, we are about to highlight 10 prospects who have yet to play varsity football. However, all of these guys have already shown the ability to compete and win against the best in the country regardless of class, and most of them already hold college scholarship offers. Let's get to it:
•
QB Dematrius Davis, Galena Park North Shore –
The 5-11, 170-pound, dual-threat quarterback received his first offer from Baylor after a camp in June. He ran a 4.53 forty at the camp, and if quarterback does not work out, his athleticism can definitely translate to other positions. Smart and explosive are two words that come up when discussing the Houston-area talent.
•
QB Bronson McClelland, Katy –
As a top prospect at a perennial power, McClelland was sure to find the spotlight sooner or later. This summer he made a name for himself on the 7-on-7 circuit with Fast Houston. He threw with touch and accuracy and made quick decisions. It also helped he was throwing to several of the nation's best, but the 5-11, 180-pound standout definitely put his name on radar of college coaches.
•
QB Shedeur Sanders, Cedar Hill Trinity Christian –
The son of NFL Hall of Famer Deion Sanders, Shedeur is quick to draw attention. The 6-1, 180-pound, dual-threat quarterback was a standout performer at the Prime 21 camp in Dallas, which featured top prospects in the 2019 and 2020 classes and a select few 2021s. He received his first offer from Oregon in July.
•
QB Preston Stone, Dallas Parish Episcopal –
Stone's older brother is Virginia quarterback Lindell Stone. This Dallas-area standout is the most prototypical pro-style QB of the bunch and was the first 2021 prospect in Texas to receive an offer when Nevada offered in March. He spent the summer playing 7-on-7 with TrueBuzz and shows a lot of moxie and polish at a very young age.
•
WR Ketron Jackson, Lancaster –
Known as Megatron to his teammates, the 6-2, 165-pound pass-catcher brings a unique blend of size and speed to the table. He was clocked a 10.7 in the 100m in the spring, and the Texas Tech Red Raiders became the first to offer in June. He's pushing for varsity time for a Lancaster Tiger team loaded with athletes.
•
WR Majik Rector, Lancaster –
Rector may be the most well-known of the 2021 prospects. He only stands about 5-8 and 160 pounds, but his quickness has been causing problems on the camp and workout circuit for the past few years. He is a sure-handed, fearless slot receiver who runs precise routes and has the ability to turn a quick five into a highlight-reel touchdown. Like Jackson, he's vying for varsity time as a freshman.
•
OL Hayden Conner, Katy Taylor –
When the discussion of top 2021s first started, Hayden Conner's name was one of the first to emerge. It does not take long to notice the already 6-5 and 270-pound athlete. He is strong, he bends well and he was competitive going against top prospects of all ages this spring and summer. Conner (pictured above), who has played on both sides of the ball and caught passes at tight end, projects best to offensive tackle, and Nebraska and Miami became his first offers after strong summer camp performances.
•
OL Bryce Foster, Katy Taylor –
It is scary to think Conner will be joined on Katy Taylor's offensive line by an equally impressive young prospect, but it is the truth. Bryce Foster stands in at 6-4 and 260-pounds. He is already one stout dude. If you want to know more, just go watch the freshman squat 420 pounds on his Twitter page. Like Connor, Foster also grabbed his first two offers this summer when Georgia and Auburn extended scholarships.
•
OL Donovan Jackson, Houston Christian –
The 6-4, 270-pound offensive tackle was the OL MVP at the Houston V7/NPA Elite Playmakers Camp, where he showed excellent footwork, a strong punch and nasty finish. In July, he received his first two offers on the same day. Memphis was first to offer and then Ohio State quickly followed suit.
•
ATH Kendrick Blackshire, Mesquite Horn –
Blackshire is a special athlete who could contribute early on either side of the ball. He has been a standout running back on offense, and on defense, the 6-1, 215-pounder can line up at defensive end or linebacker. He has been clocked in the 4.5s in the forty, and his overall size and athleticism have already earned him offers from LSU and Kansas.
Make sure to check out TexAgs' other featured rankings:
Never miss the latest news from TexAgs!
Join our free email list