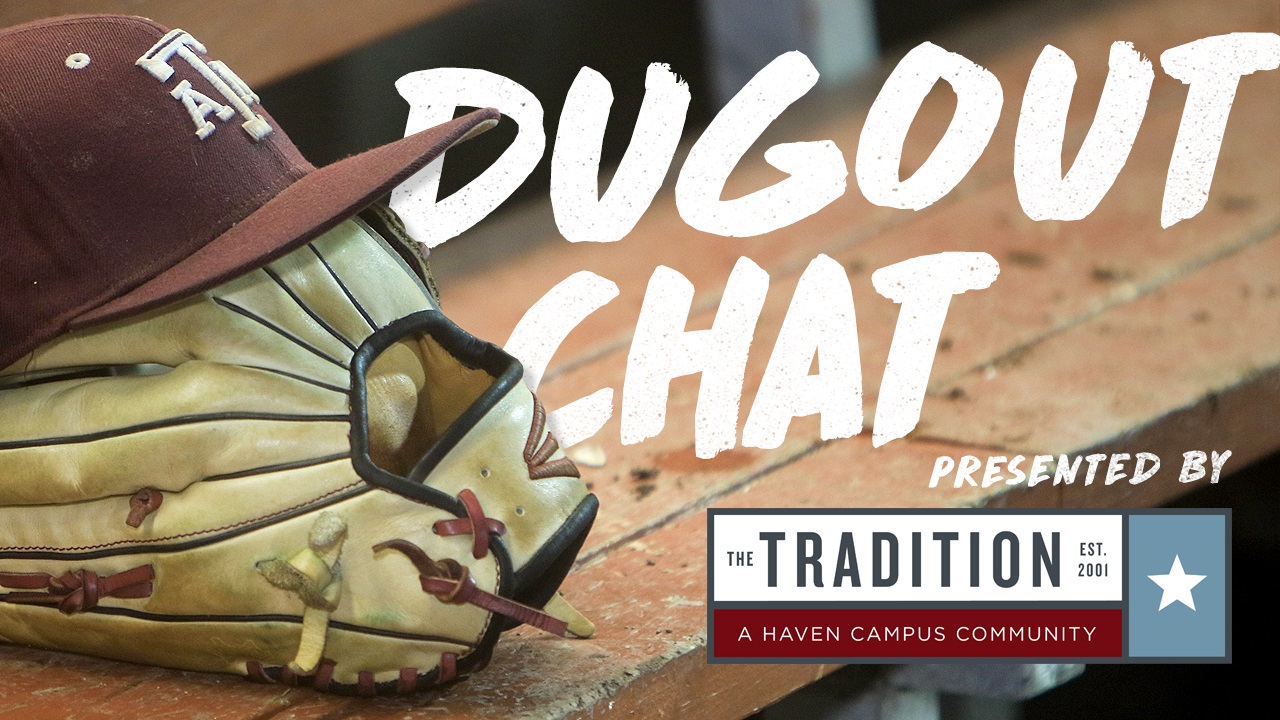 Texas A&M Baseball
Aggie fireballer Corbin Martin on A&M's run to Omaha, getting drafted
---
On being drafted by his hometown team…
"I think it's been the craziest week of my life. Winning a Super Regional here at home and then today's getting drafted by your hometown team – I can't even put into words how excited I am. Just the fact I get to go to Omaha and play more baseball is awesome. "
On his family's reaction to the draft…
"They were so excited. My mom has been my biggest supporter since I was born, so it was awesome to see the look on her face and the excitement that I get to stay home and play baseball for the Astros. It has been a dream of mine growing up, and it was the best moment of mine just to see my mom happy."
On how playing in the SEC and at Texas A&M has prepared him for pro ball...

"Playing in the SEC is like playing major league ball. There are so many guys that get taken from the SEC high in the draft and will play in the pros for a long time. So it's a humbling experience playing in the SEC, and being able to play in competition like this every day makes you better."
On the A&M coaching staff…
"You just can't say enough. I've grown up tremendously throughout the year and we have so many young guys, but you can't even tell. So many young guys have stepped up. The older guys have showed them the way, and just seeing our team come together at the right time is really cool."
On how he has grown from the beginning of the season…
"I just had to slow things down and trust my stuff and trust the guys and that they have my back. It wasn't the start I wanted, but I kept sticking with it learning from guys and Coach Childress did an awesome job with me. The trust he has in me and knowing that a guy like that has my back and I'll always have his back and he's the reason why were here, and I thank him every day for that. It's awesome."
Never miss the latest news from TexAgs!
Join our free email list