Hello!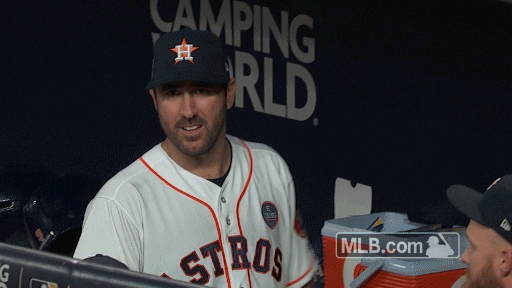 since the end of the 2018 season, you've had to endure
and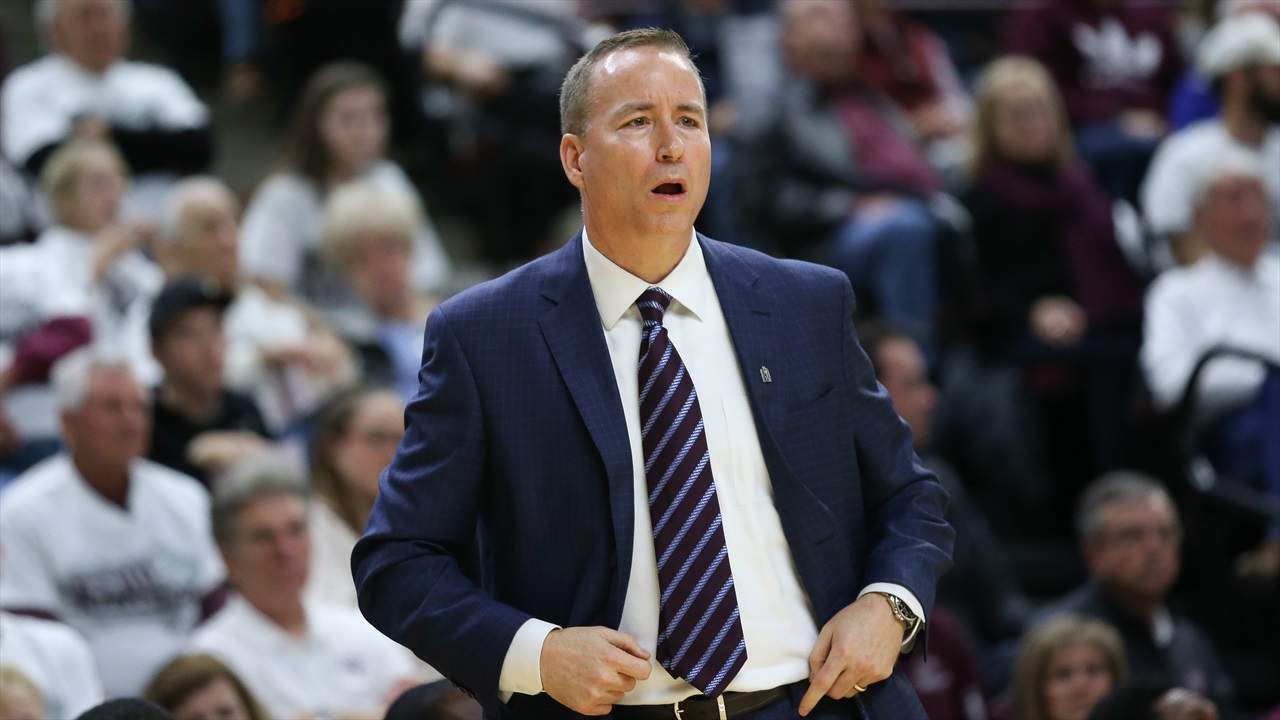 That sucks..
And it made you mad!
But Houston Astros baseball is officially back!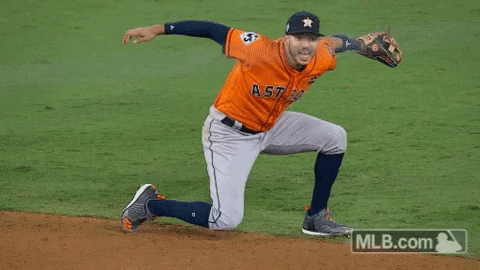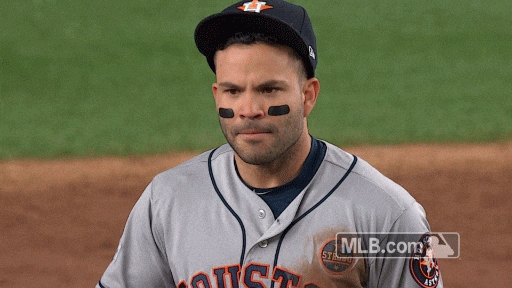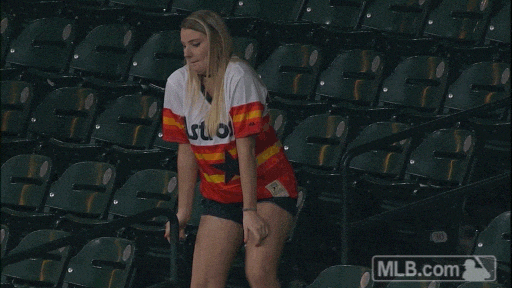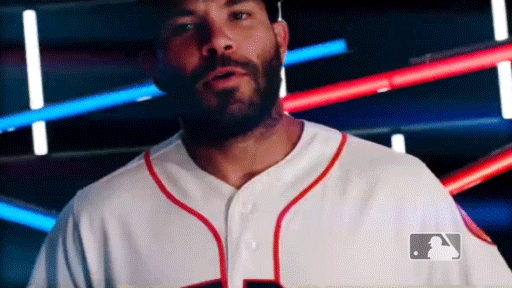 We're fired up and here to take back our crown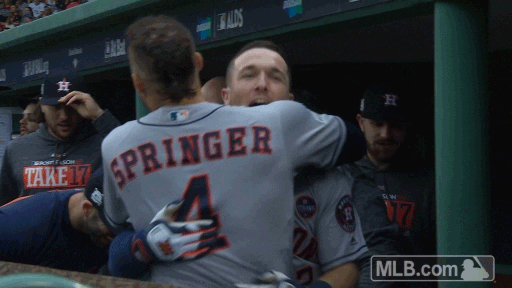 So get on board
http://res.cloudinary.com/culturemap-com/image/upload/ar_4:3,c_fill,g_faces:center,w_1200/v1532969351/photos/278994_original.jpg
Because we're doing this after we win the pennant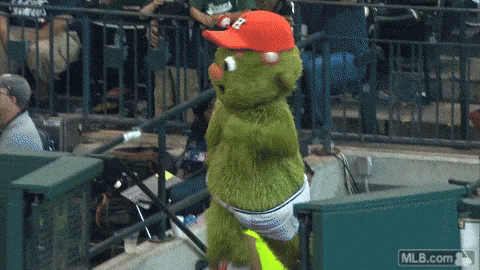 And then we're doing this..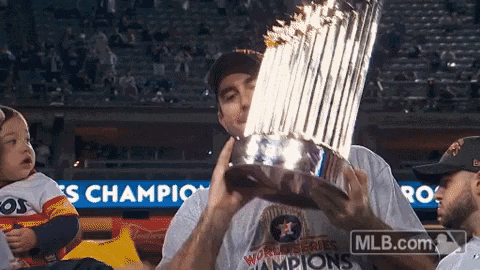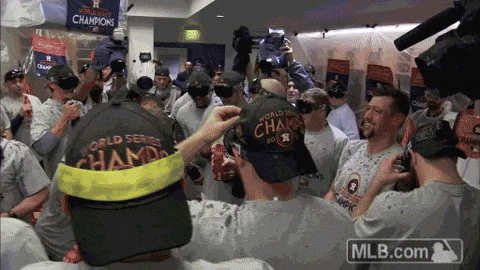 Here's some interesting takes to get us started..
People throughout history whose brother of the same name were caught jerking off another dude: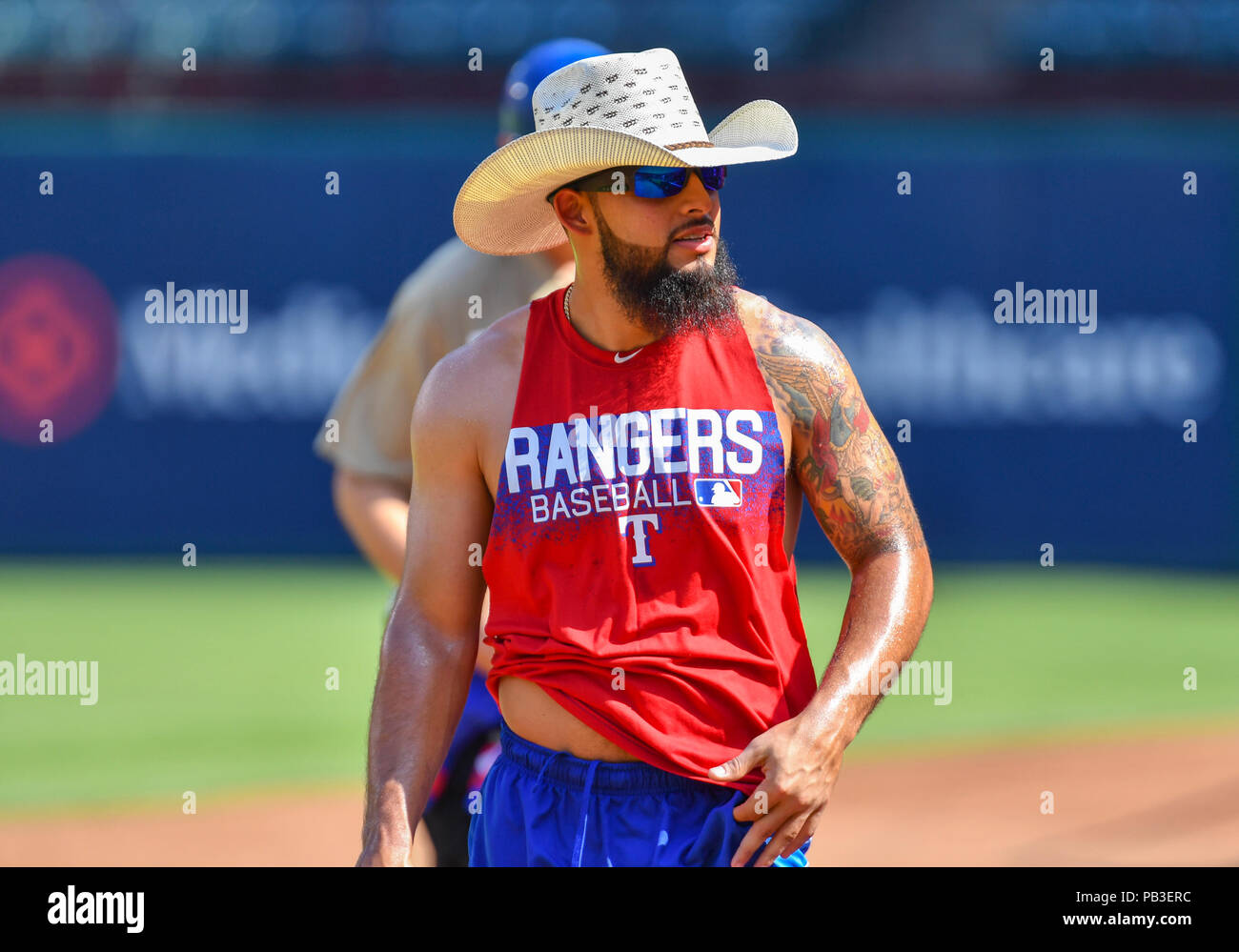 Charts
Presented by DVC2010
Let's take a look at the 2019 Houston Astros.
But mazag08, this isn't even an analysis. What the hell man?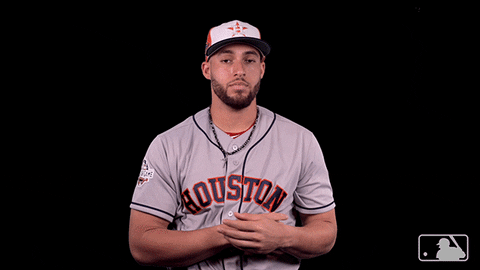 Analysis of AJ Hinch's management style
Presented by Nuke Laloosh mazag08
Quote:

---

Lots of this



Followed by lots of this



---
Interesting facts
Presented by IBrad
Quote:

---

The hits keep coming...
In eight seasons, Altuve has racked up 1,409 hits, good enough for seventh all-time for the Astros. He'll quickly pass Bob Watson for sixth this year. Next year, he'll pass Lance Berkman and Cesar Cedeno to move into fourth all-time for the franchise.

Someone get this man a wheelbarrow!
In 2017, Alex Bregman became the first third baseman in MLB history to reach 50 doubles and 30 home runs in a single season, the youngest player in Astros franchise history to hit 30 home runs in a season, and the second player in MLB history to reach 50 doubles, 30 homers, 90 walks and 10 stolen bases in a season, joining Hall of Famer Lou Gehrig (1927).
[url=%5B/img%5D]

It's all about the Benjamins baby!
The Astros are attempting to become the first team to ever lose 100+ games three years in a row and win 100+ games three years in a row within a ten-year span. I didn't check this for accuracy, but it has to be true.

A penny saved...is a penny to spend later.
In 2012, the Astros only had two players on the active roster at the end of the season making over $1M. To start the 2019 season, the Astros only have five players making less than $1M.

When did I get so old?
My favorite player as a child, Jeff Bagwell, played fifteen major league seasons. 2019 will be the fourteenth season since his retirement. He's still winning, though!


When winning a World Series isn't as good as not winning one.
According to a certain Rangers fan, the last decade of Rangers baseball was better than the Astros because they didn't lose as much...except for two World Series. And losing two World Series is better than winning one. What about losing three? Looking at you LA. Team of the decade is within reach.

Draft masters
Since 2014, the Astros lead the majors in drafted players reaching MLB with eleven. The next closest team has eight. Remember that when wanting to cast off our prospects for a half-season rental.

Walk-off wackiness!
In 2018, Bregman initiated two of the craziest walk-offs you'll ever see. First, on April 7 against the Padres, he skied a pop-up just in front of home plate with two outs. Eric Hosmer over ran the ball, the ball hit the turf, and speedster Derek Fisher, who was running with two outs, was able to score from second for the win. Next, on July 10 versus the As, Bregman hit one even shorter. He tapped one off the plate that trickled fair just past the left batter's box. A's catcher Jonathan Lucroy picked up the ball, but bobbled it as he attempted to tag Bregman. Bregman took off running to first, and Lucroy proceeded to fire a laser off of Bregman's helmet that ricocheted into foul territory down the right field line allowing Tucker to score from second. Owner of one of the biggest walk-off hits in franchise history, Bregman also proved that good things can happen if you just put the ball in play.




WAR, huh, what it is a good for?
In 2016, the Astros had three 5+ WAR position players (Altuve - 7.7, Correa - 6.1, Springer - 5.1). Unfortunately, we missed the playoffs. We currently have five position players on the roster who have topped 5 WAR in a season (Springer, Correa, Brantley, Bregman, Altuve). Fearless prediction: Bregman and Altuve top 7 WAR this season and one other from that list tops 5.

This boot is made for champagne!
No team has ever lost the Silver Boot and won the World Series. Of course, only one of the teams involved has won a World Series, so it's a very limited data set.

Where's the juice?
Over the past two seasons, the Astros have scored 925 runs on the road compared to just 768 at home, including hitting 29 fewer home runs at home. Our pitchers, meanwhile have a runs home-away split of 615-619. They've also given up 38 more long balls at MMP. Bobby Dynamite does not approve of this trend.

Get to your seats early!
Springer has hit 24 lead-off home runs in his career. With only two guaranteed seasons left in an Astros uniform, we'll see how close he can get to Biggio's franchise record of 53.

To shift or not to shift...
Over the past three years, the Astros have shifted more than any other team in baseball...and it's really not even close. There have been several studies on shifts with various findings on lowering a player's BABIP but not actually preventing runs. However you feel about the shift, there is one thing we won't see in Houston in 2019; a disgruntled Dallas Keuchel when the shift yields a hit...or will we?

Instances of #TOFA on the Astros season threads, according to TexAgs search.
2016: 168
2017: 267
2018: 30 (thanks staff)

[/url]

---
The Hall of Fame case for Tony Eusebio
Presented by bullard21k
Quote:

---

Eusebio's hunt for the hall of fame:

After finishing his career in 01' with a daunting 5 HR / 14 RBI onslaught, Tony subsided to his home country of the Dominican. Anticipating retired life would be one of relaxation and a sense of completion after a grueling nine year major league career, he soon realized the massive void that had entered his life. Tecate couldn't fill this void, nor would any amount of pizza rolls. He now had a longing hunger to be back in the public spotlight, and that's when his real career was birthed...

July 17, 2005 I'm home from classes at Texas A&M for the summer. Desperately needing income, I landed a part time job at splash town water park in Spring, Texas. Tony had landed the position of marketing manager for this prestigious venue a week earlier. Over the next six weeks I watched Tony blossom. Prom lock-ins, daddy daughter day, and an "all you can eat" cinnamon churro stick day sponsored by Toby Eusebio were just a few of the endless promotions and events he brainstormed.

As I watched this man's off the field career bloom into that of HOF variety, it hit me...I'm a co-worker with one of the top 30 catchers in Astros history. Truly extraordinary.

Not that he needs anymore ammunition for HOF consideration but a staggering 598 career games played and lifetime .383 slugging speak for themselves.

Other noteables:
-24 game hit streak (club record for years)
-He was rated one of the 50 best catchers in baseball 3 times
-5 career triples
-1 career stolen base
-1 legendary mustache

Quotes from former teammates:

Wade Miller - "whenever I got shelled on an outing tony was the first guy I would call to get blitzed that night"

Mike Hampton - "Tony loved the ladies both married and single. We got along great"

Paul Bako - "he was a better catcher than me"

A true philanthropist on and off the field.

What more can ONE man do to deserve a HOF induction?



---
The case for Tyler White
Presented by bearkatag15
Quote:

---

Get ready fellas, 2019 isn't the year of the shark... it's the year of more DH failures and disappointments.

---
Screw that. 2019 is definitely the year of the shark. How can it not be?
Did Bryce Harper make the right decision?
Presented by Deluxe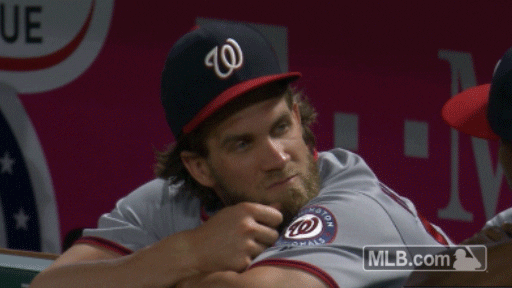 Quote:

---

I'm thankful we didn't sign Harper like Farmer1906 advocated for all offseason. It would have been a disaster. Harper and Philly fans deserve each other.

---
That should settle it. Bryce Harper did indeed make the right decision.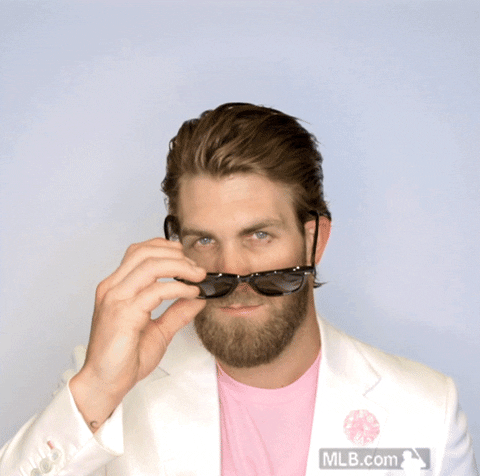 The case for Kyle Tucker
Presented by Farmer1906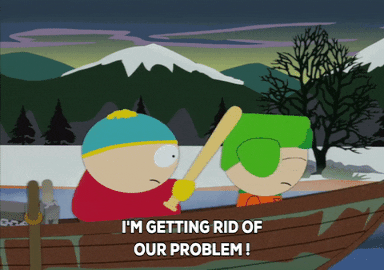 Quote:

---

Kyle Tucker is still TED

Last year I was adamant that Kyle Tucker needed to be on the roster and getting ABs midseason in order to get him ready for the postseason. He was the "spark" to the lineup we needed and not a midseason trade. IMO the Astros drug their feet and ultimately didn't get Kyle enough constant ABs.
The combination of not quite being ready to the show combined with inconsistent playing time & some awful luck led to far too many people jumping off the TED bandwagon.

Your crow will be ready for you in time.

Now to the numbers: He had some no good very bad luck.

2018 wOBA: 0.207 lower than JD Davis, Sandy Leon, Jason Castro, and a bunch of guys no one will ever remember.

2018 xwOBA: 0.323 fairly similar to guys like Adrian Beltre, Tyler White, Marwin Gonzalez, DJ LeMahieu, and handfuls of quality big leaguers.
The 'x' is for expected.

Notice the start difference between wOBA & xwOBA. TED led all of baseball in the difference between the two. With another opportunity this year, the regression to the mean should happen even if there is no real improvement from TED (unlikely).

Regardless of the expected results based on key indicators or not, Kyle had a bad year. His crappy numbers kept guys like Jake Marisnick in the lineup far too often. So do guys actually come back from seasons like Tucker had last year? Why, yes. Yes, they do.

Here are some names of players from 2011 to 2018, were younger than 24 years old, and sported a wRC+ of 80 or less. (Remember 100 is average)

Aaron Judge
Anthony Rizzo
Jackie Bradley Jr.
Javier Baez
Jose Altuve
Marwin Gonzalez
Nolan Arenado

---
Yall ready to write TED off yet?
2019 Astros Schedule
Let's do this!