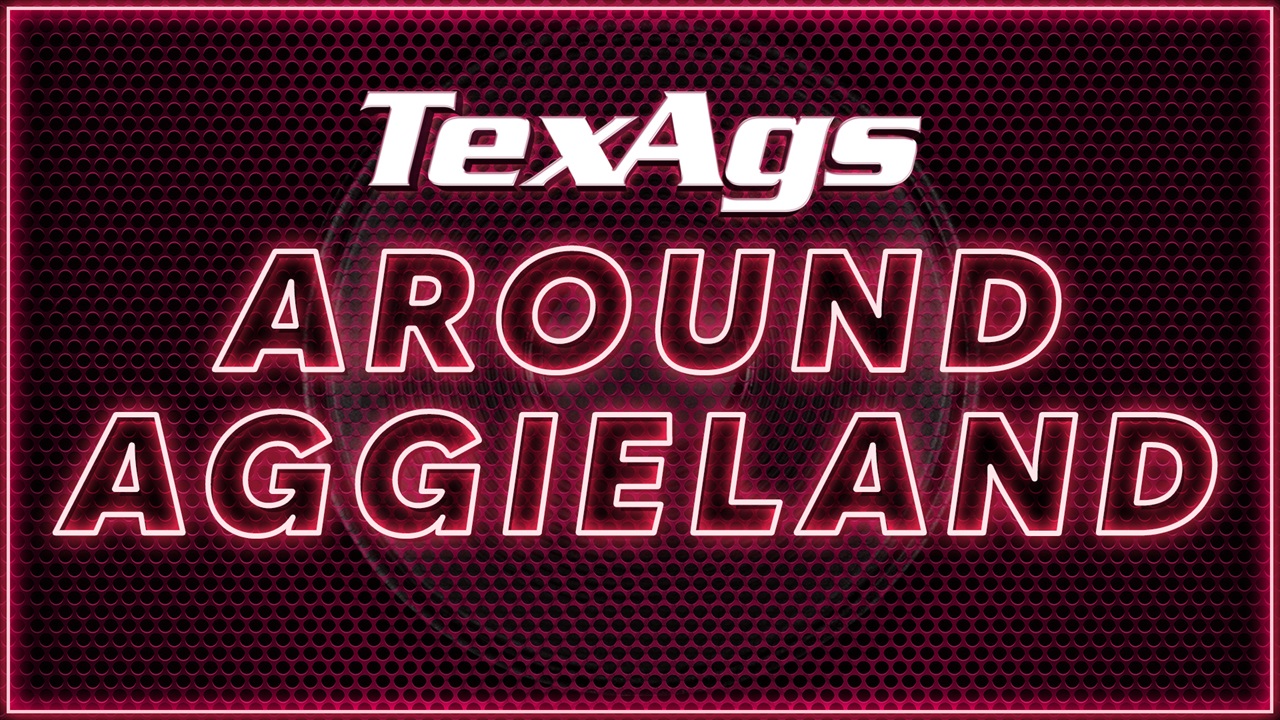 Texas A&M Football
Around Aggieland (10/20)
---
On Friday's edition of TexAgs Radio, Kay Naegeli took us Around Aggieland and provided updates on all things Texas A&M as football Midseason All-America lists have been released and volleyball, soccer, baseball and equestrian are all in action this weekend.
---
Football
Edgerrin Cooper is not on one, two or three Midseason All-America lists. #45 is on seven. The linebacker has posted 45 tackles and 13.5 TFLs. Cooper is also the highest-graded linebacker per PFF.
Taurean York was named to The Athletic's Midseason Freshman All-America team.
Congrats to Max Wright for being nominated for the Wuerffel Trophy, an award given annually to the college football player who best combines exemplary community service with athletic and academic achievement.
Volleyball
The Texas A&M volleyball team opens its week against No. 17 Florida on Friday in Reed Arena, with first serve set for 6:30 p.m. A month ago, Texas A&M volleyball beat Florida for the first time in program history, 3-2.
On Sunday, the Aggies will take on Georgia at 1 p.m. at Reed Arena.
Soccer
Texas A&M surrendered a goal just before halftime and couldn't find an answer as South Carolina spoiled Senior Night and the 2023 home finale at Ellis Field, 1-0. The Aggies outshot the Gamecocks 25-9 but once again failed to capitalize on key opportunities down the stretch.
Trying to make a postseason appearance, the Aggies close the regular season on the road with trips to Knoxville and Baton Rouge. They'll take on Tennessee this Sunday at 1 p.m. CT.
Baseball
The Texas A&M Aggie baseball team will wrap up their fall exhibition schedule with a 14-inning game against the Houston Cougars at Schroder Park Friday night at 6 p.m.
General admission tickets are available for $10, and concessions stands will be open.
Softball
On Wednesday, Texas A&M faced t.u. in a 7-inning game that ended in a 2-2 tie in Austin. Hailey Golden scored a run in the fifth, and Aiyana Coleman hit a solo jack to tie it in the top of the seventh.
On Thursday, Texas A&M blew past Blinn, 18-2 on Davis Diamond. Texas A&M will be back in action on Tuesday against McLennan at 6 p.m.
Men's Basketball
On Wednesday, Buzz Williams, Wade Taylor IV and Tyrece Radford made their way over to Birmingham for Men's SEC Tipoff.
Women's Basketball
On Thursday, it was the SEC women's basketball programs that enjoyed their time in the spotlight in Birmingham. Joni Taylor, Janiah Barker and Auburn transfer Aicha Coulibaly spoke with the media.
Equestrian
The No. 4 Texas A&M equestrian team hits the road for the first time this season to face No. 5 Oklahoma State for Saturday's 11 a.m. meet at Pedigo-Hull Equestrian Center.
Never miss the latest news from TexAgs!
Join our free email list