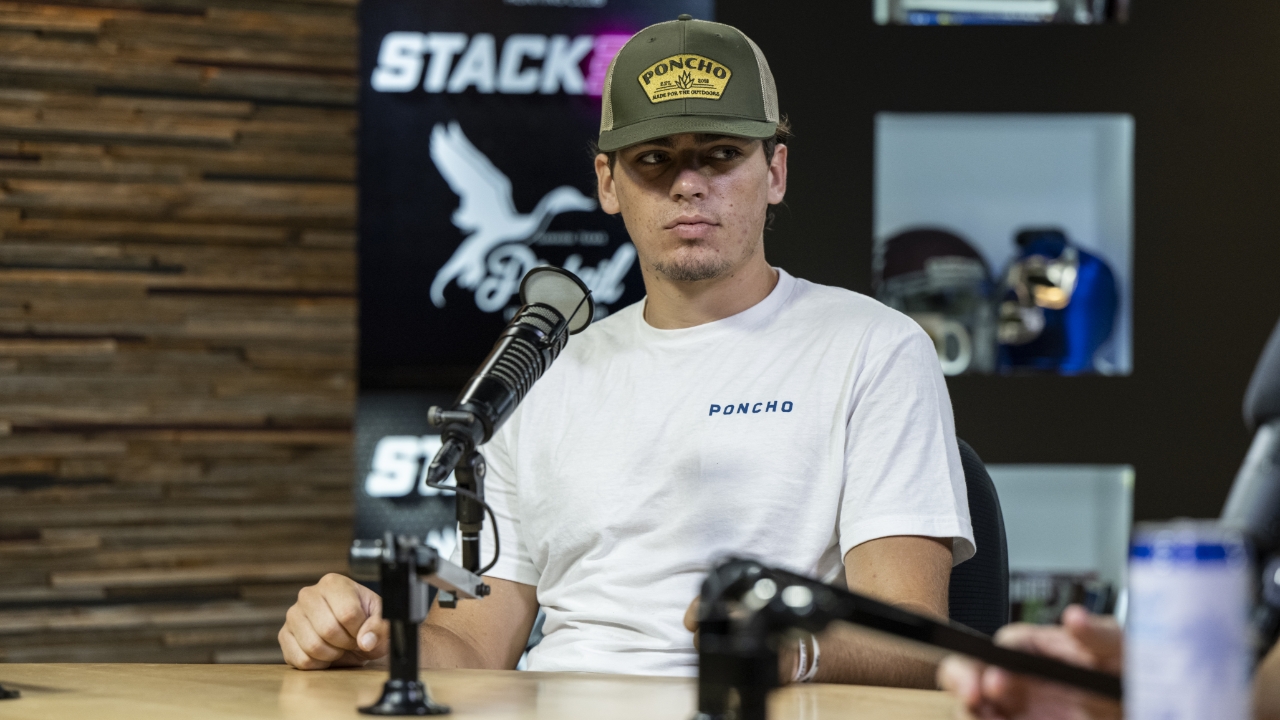 Photo by Jamie Maury, TexAgs
Texas A&M Football
Conner Weigman ready to 'rock and roll' as Texas A&M's starting QB
---
On Monday, Jimbo Fisher gave sophomore Conner Weigman the nod as Texas A&M's starting QB ahead of Saturday's clash with New Mexico. In an exclusive one-on-one courtesy of Pintail Hunting Club, Weigman spoke about his excitement to start the year and much more.
---

Key notes from Conner Weigman interview
It's different, but at the same time, it's the same. My mindset is the same now as it was against Ole Miss last season. Only now, I've got more experience, which is very helpful.

It was huge to get that little taste last year and know what to expect going into this year. It's going to be fun. The whole team is excited, and I'm ready to rock and roll.

I'm ecstatic about the season starting, that's what I preach to the team. Football is fun, it's a privilege to play this game. It's a kid's game, and it's an honor to play at the highest level of college football.

I've been more vocal with the team, I can get into the huddle and say words of encouragement to them. I've seen that in myself, and I feel like I've taken a huge step forward as a leader.

All the other quarterbacks that were with me at the Elite 11, I grew close with them. It's cool to see that our class has put in work as a whole to be named starting quarterbacks around the country. Drew Allar at Penn State is one of those guys, and Devin Brown at Ohio State was really good at the Elite 11.

Juice. All three or four of the running backs can go. You see it in every practice. Everybody is fresh at every moment. They step in and go. It's a constant rotation, and it's really cool to see.

Donovan Green is my guy. It was cool to see guys step up immediately as soon as Donovan went down, from the freshman Jaden Platt to a senior in Max Wright, who holds everybody in that room to a standard and pushes them to be the best that they can be.

Bryce Anderson has always been vocal, but he's stepping up even more. Trey Zuhn has also been a big leader up there. I tell him to get his boys going. He's crazy. He's my dog.

Competition raises the level around you. If you're competing, you have no choice but to go. It's cool to see how the offensive linemen push each other. There is no bad blood between any of them. It's really cool to see.

We're going out there to dominate. We're not going out there to just win. We're going to put our will upon teams. We're moving balls down the field. We're working hard to get that done, and we're ready for Saturday.

Taurean York flies around during practice. He's always making plays in practice. On offense, I'm ready to see Amari Daniels, Le'Veon Moss and Rueben Owens. All three of them have the juice.

Evan Stewart works as hard as anyone out there. He's always working after practice. The consistency is what I love about him. Day in and day out, he never changes.

I didn't think about people doubting me when I was coming in. I don't care what too many people say outside of our team and my family. I came to work every day, and not because I was a five-star. That's just how I'm wired.

I liked the Braden Montgomery addition for the baseball team. I saw him when they were playing us in the regionals. It's good to see. He and Jace LaViolette are going to be scary. It's going to be fun to see.
Never miss the latest news from TexAgs!
Join our free email list
PRESENTED BY