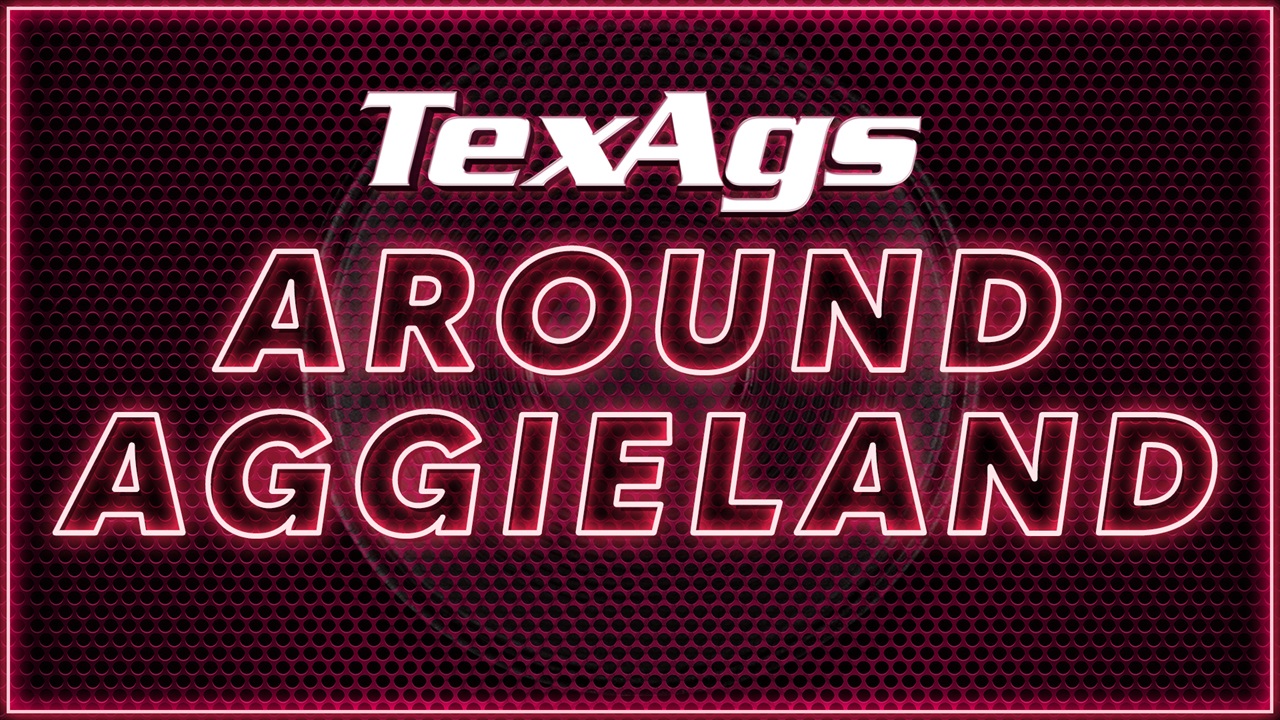 Texas A&M Baseball
Around Aggieland (5/29)
---
On Monday's edition of TexAgs Radio, Kay Naegeli took us Around Aggieland and provided updates on all things Texas A&M Athletics as baseball awaits its fate in the NCAA Tournament, men's golf continues its run in the NCAA Tournament and more.
---
Baseball
After a great run in the SEC Tournament, the Aggies lost to Vanderbilt in the SEC Tournament championship game 10-4. Vanderbilt was up 5-4 heading into the eighth inning, where they proceeded to score five runs, and the Aggies were not able to come back.
You can tune into the selection show at 11:00 a.m. today on ESPN2 to see where they will be playing in Regionals beginning Friday, June 2nd.
SEC Tournament ERA: 3.85
Season ERA: 5.57
Track & Field
15 men and 13 women advanced this weekend to compete at the NCAA Division I Track & Field National Championship meet in Austin on June 7-10
Men's Qualifiers
High Jump: Carter Bajoit (10th)
4x100 Relay: 9th Place
110M Hurdles: Connor Schulman (1st)
100M: Ryan Martin (11th)
800M: Sam Whitmarsh (2nd)
400M Hurdles: Bryce McCray (5th), James Smith II (6th)
4x400 Relay: 4th Place
Women's Qualifiers
High Jump: Lamara Distin (1st)
4x100 Relay: 4th Place
100M Hurdles: Jaiya Covington (4th)
100M: Semira Killebrew (8th), Camryn Dickson (11th)
400M: Jermaisha Arnold (4th), Tierra Robison- Jones (6th)
200M: Camryn Dickson (12th)
4x400 Relay: 4th Place
Men's Golf
The Aggies are coming into the final day of stroke play sitting at 12th place. The top eight teams will advance to match play on Tuesday. The Aggies are currently 17-over par and four strokes back from eighth place Florida and Vanderbilt, who are at 13-over par.
Heading into the final round of individual play, here is where the Aggies stand:
Daniel Rodrigues is currently tied at 8th at 2-under par
Phichaksn Maichon is currently tied at 23rd at 2-over par
William Paysse is currently tied at 55th at 7-over par
Sam Bennett is currently tied at 81st at 10-over par
Never miss the latest news from TexAgs!
Join our free email list