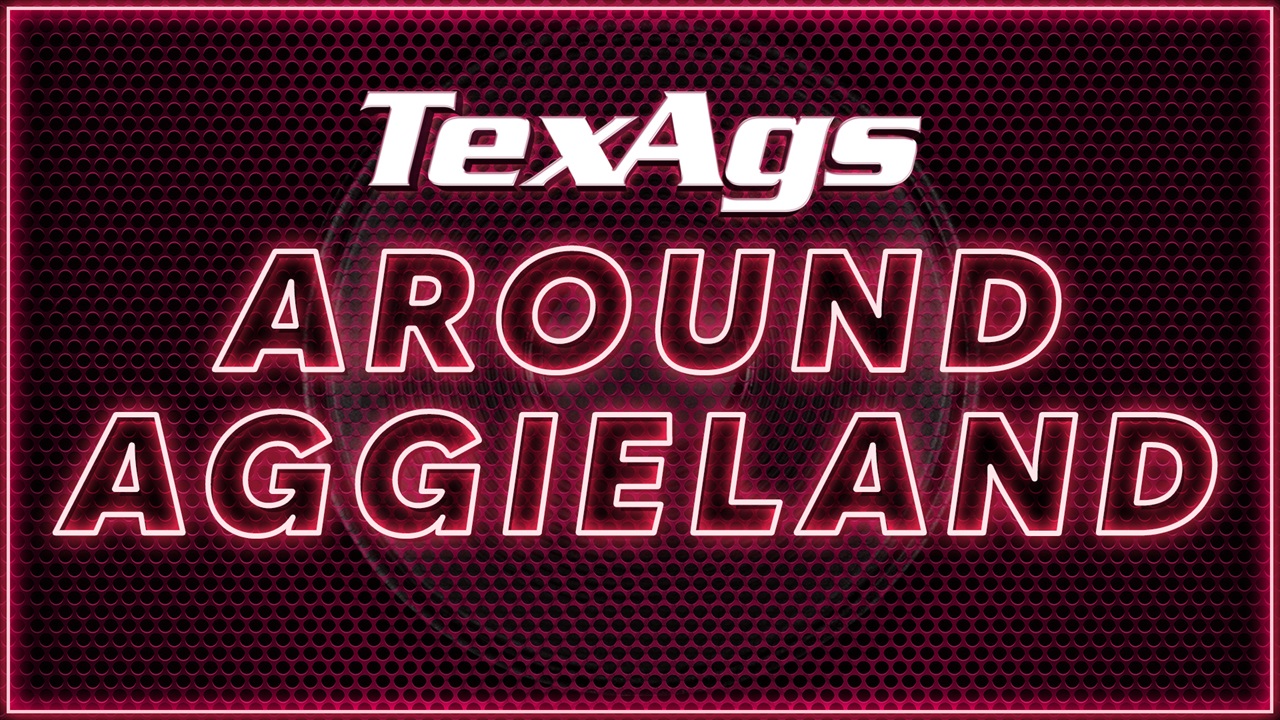 Texas A&M Baseball
Around Aggieland (4/3)
---
On Monday's edition of TexAgs Radio, Kay Naegeli took us Around Aggieland and provided updates on all things Texas A&M Athletics ahead of baseball's series victory over Ole Miss, Sam Bennett heads to The Masters and much more.
---
Baseball (17-11, 3-6 in SEC)
Texas A&M claimed its first conference series victory this past weekend, taking two out of three games from Ole Miss.
Brett Minnich launched solo home runs in the second and eighth innings.
Jace LaViolette hit a grand slam in the seventh inning to give the Aggies the lead.
Evan Aschenbeck (3-0); W, 2 IP, 1 H, 0 ER, 0 BB, 3 K
Ryan Targac hit a walk-off solo home run in the ninth.
Brett Minnich tied the game with a two-run home run in the fourth inning.
Evan Aschenbeck: 4.0 IP, 1 H, 1 ER, 0 BB, 5 K
The Aggies will be back at Olsen Field on Tuesday as they host Texas State at 6 p.m. CT on SEC Network+.
Softball (22-13, 5-7 in SEC)
No. 21 Texas A&M dropped two of three games this past weekend to No. 3 Tennessee at Davis Diamond.
Keely Williams hit an RBI triple in the third inning.
Koko Wooley picked up an RBI with a single in the sixth inning.
Madison Preston (4-1): 6 IP, 2 H, 1 ER, 2 BB, 8 K
Women's Tennis (21-1, 9-0 in SEC)
No. 2 Texas A&M claimed both of its home SEC matches this weekend, defeating No. 14 Tennessee on Friday, 6-1, and No. 4 Georgia, 5-2, on Sunday.
The Aggies took the doubles points, 2-0. Mary Stoiana, Mia Kupres, Jayci Goldsmith, Daria Smetannikov and Jeanette Mireles won their singles matches to close out the victory.
A&M claimed the doubles point, 2-1. Mary Stoiana, Salma Ewing, Mia Kupres and Jayci Goldsmith won their singles matches to finish the match.
Men's Tennis (13-8, 5-3 in SEC)
The Aggies won both of its matches at home on Saturday, defeating No. 19 Florida, 4-3 and Rice, 4-2.
A&M dropped the doubles point, 2-0. After Noah Schachter, Raphael Perot and Guido Marson won their singles matches. Giulio Perego won his tiebreaker set to give the Aggies the victory.
The Aggies claimed the doubles point, 2-0. Guido Marson, Matthis Ross and Rahul Dhokia won their singles matches to close out the victory.
Women's Golf
The Maroon & White will be competing in Napa, California, this week at the Silverado Showdown.
Men's Golf
Aggie golfer Sam Bennett will travel to Augusta, Georgia this week as he competes in The Masters.
Never miss the latest news from TexAgs!
Join our free email list