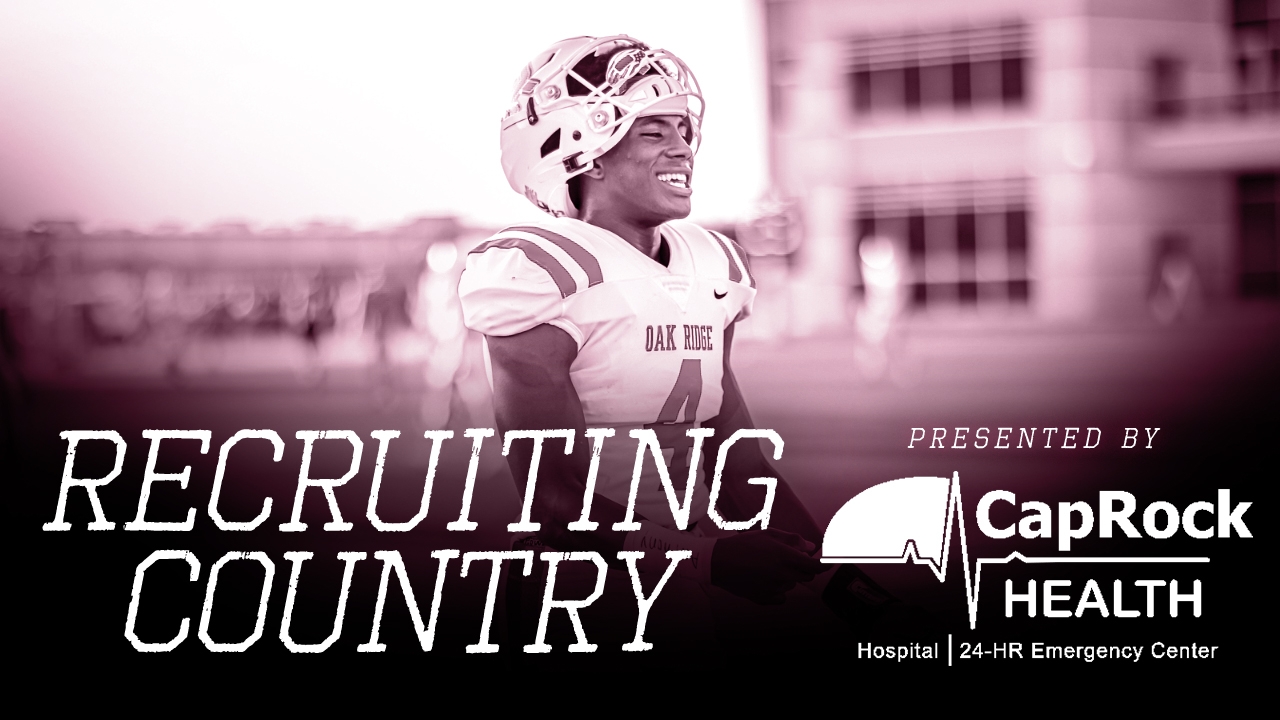 Texas A&M Football Recruiting
Recruiting Country: The latest recruiting news surrounding the Maroon & White
---
TexAgs' recruiting analyst Ryan Brauninger joined TexAgs Radio on Wednesday morning for another edition of Recruiting Country, highlighting the latest news and notes from the recruiting trail after several big-time names visited College Station.
---

Key notes from Recruiting Country
Air Noland‍ text with Jason Howell, and said that the visit went great, outstanding. They have done a great job communicating with Air, with AJ Maddox‍ already committed. They could win out of that recruitment. April 8 is his decision day. He is close with Debron Gatling‍. In this day and age, how can you predict a quarterback commit when he is one of the most highly sought-after in the country? There are a lot of ups and downs. This time last year, Eli Holstein was decommitting, and A&M didn't get a quarterback until a week before signing day in Marcel Reed‍. As of right now. I don't know if I could make a prediction either way.

Gary Bryant Jr. enjoyed his visit. He has become a huge priority for A&M. With Evan Stewart in a boot, the coaches started to realize what the receiver position looks like without him, and it gets thin. If Bryant wants to come in and be with a quarterback who wants to get him at the ball, I think A&M is appealing to him. He could see himself here. He wants to increase his brand and be productive.

I was at a camp on Sunday. There were kids there from all over the state. Justin Williams‍ is highly sought after. The communication was sputtering, and now that D.J. Durkin has taken over the linebacker position, it's been better. He will be at A&M's Maroon & White Spring Game on April 15. Joseph Jonah-Ajonye‍ told me he is in a group chat with Terry Price and Elijah Robinson. He will come to see a practice and come to the spring game. He has really come on as a prospect. He got a worthy, large bump in our rankings. He is top-20 in the state.

Bennett Warren‍ is dealing with a little foot injury. He is visiting A&M this week. He is a massive dude. It will be interesting how that recruitment unfolds. He is a tackle body, but how does he move? We have got him in the mid-40s in the state. If the skillset matches the frame, he will be a top-20 player in the state.

Landon Rink‍ is not your typical defensive lineman. His dad played at Texas. His high school quarterback is committed to Texas. He has told me he is going to make his own decision. He may end up at Texas, but not cause his dad wants him there. That 2025 class is loaded in the state of Texas. 2025 has a chance to pass the 2022 class by a large margin.

They have had a ton of kids on campus. They will continue to host kids throughout spring. The spring game will be a big visit weekend and propel them to that barbeque pool party during the summer. They will continue to get kids in during their spring break. It does seem like there is much more momentum. There is much more of a plan. They have addressed the issues, and that is certainly encouraging.
Never miss the latest news from TexAgs!
Join our free email list
PRESENTED BY