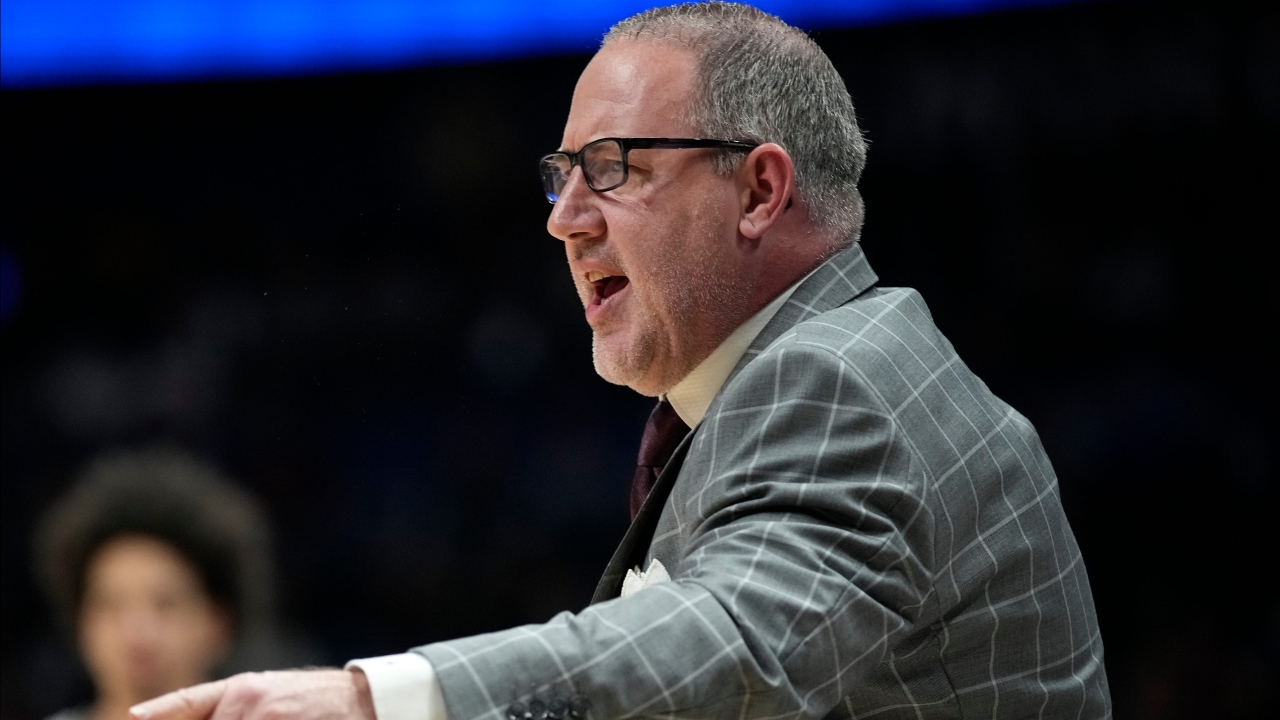 Texas A&M Basketball
Buzz Williams is still trying to learn & understand committee's process
---
Texas A&M head basketball coach Buzz Williams ruffled some feathers when he called out the NCAA Selection Committee last year when the Aggies were left out of the NCAA Tournament. On Monday morning's edition of TexAgs Radio, Williams again called for more transparency.
---

Key notes from Buzz Williams interview
I've been praying a lot and thinking a lot about it. I was very aware of last year and getting beaten in the SEC Tournament Championship until we got to the postgame of that first NIT game. I knew what I was going to say was going to be offensive to some people. I didn't say a person's name or a team's name. There was a reason that I read everything I said in that press conference. I think there is some truth to that, but there is not much proof of that. There are things that are being leaked out that prove what I said last year. In college basketball, we want to play in the NCAA Tournament, and we're judged relative to that. For everybody involved, we want to know. What is the transparency and accountability? Everyone says NET. OK. Prior to yesterday, we were No. 18. We lost, and then we were No. 19. OK. No problem. Please justify our seeding. If your response is your non-conference losses and weaknesses, the NET takes that into account.

Last year, Texas A&M was No. 43 in the NET before we lost to Tennessee. Yesterday, the No. 7 seeds in the NCAA Tournament are 42, 41, 33 and 19 in NET. We did not get selected last year, and according to the media pundits, I was a crybaby. This year, we're a No. 7 seed, played in the conference championship game and went 17-4 in 2023. How is No. 42 or No. 41 or No. 33 on the same line as us? If I knew who to ask and knew their name or names, let's meet and have a seminar to explain to all of the ADs and coaches how the process works. Let's do that. We'd all be much more aware.

To chase a rabbit hole, I'm not going to rail against the NCAA. I was suspended for two games during COVID because our guys went to a church for 10 days and shot balls during COVID. I don't think it's right as a leader to give my emotion to this anymore. In truth, we're thankful to be playing. We need to give all our emotion and energy to playing our best against a team that is playing incredibly well over the last month. I believe in what I am saying. I'm not trying to be a politician. We're thankful we're in the NCAA Tournament after a long drought. Our guys have earned this opportunity. Do I agree with the process? No. Am I arguing against the process? No.

I asked Ross Bjork if he could talk to Greg Sankey and Mr. Byrne's son. We're not trying to argue. I just want to learn. Our players are smart, and they're aware of the numbers. When the No. 5 vs. No. 12 game in that region passed, I was waiting on the commercial. When our name popped up, I was like, "Oh." We're traveling tomorrow and have a lot of work, and we're excited. We were left for dead on Dec. 20 when we were in the 100s in the NET. We went on the highest run in the history of the NET, but NET is only a tool. There are relationships involved. I just want to understand. In between the lines, you have to earn your own, so we're looking forward to Thursday night. I've got to let the emotion go.
Never miss the latest news from TexAgs!
Join our free email list