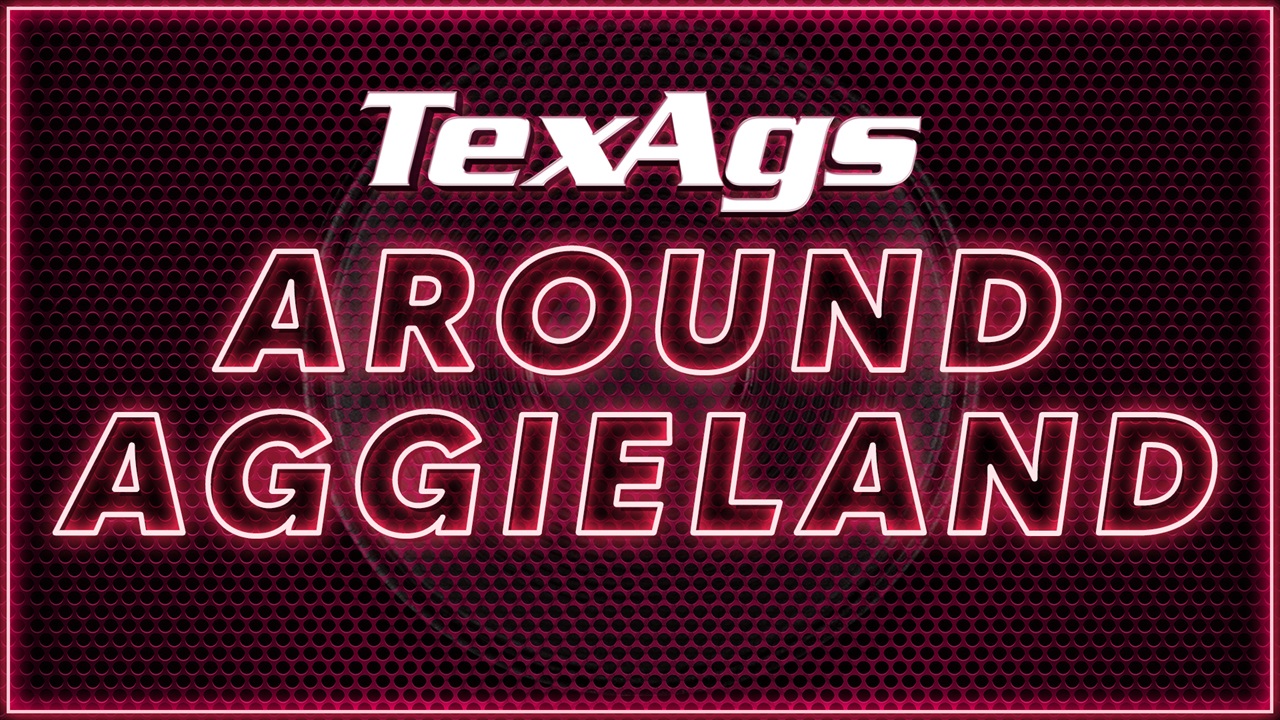 Texas A&M Basketball
Around Aggieland (3/10)
---
On Friday's edition of TexAgs Radio, Kay Naegeli took us Around Aggieland and provided updates on all things Texas A&M Athletics ahead of basketball's run in the SEC Tournament, baseball's series with NKU, softball's series with No. 7 Arkansas and so much more.
---
Basketball (23-8, 15-3 in SEC)
Buzz Williams and Co. begin their run in the SEC Tournament on Friday in Nashville as they take on Arkansas in the Quarterfinals.

The game is scheduled for 6 p.m. CT on SEC Network. Winner will face the winner of Kentucky and Vanderbilt in the Semifinals on Saturday.

On Monday, the league announced Buzz Williams as Co-Coach of the year in the SEC while naming Wade Taylor IV First Team All-SEC and Tyrece Radford Second Team All-SEC.
Baseball (9-4, 0-0 in SEC)
Texas A&M swept through its midweek contests as they defeated Incarnate Word at home on Tuesday, 13-5, before knocking off Rice on the road on Wednesday, 6-1.
Hunter Haas homered in the 3rd and 6th innings.
Kaeden Kent went 2-for-3 with four RBIs.
Wyatt Tucker: 4.2 IP, 1 H, 4 R, 0 ER, 4 BB, 2 K
Jace LaViolette singled in two runs in the 2nd.
Austin Bost (2-for-4) doubled in a pair of runs in the 8th.
Justin Lamkin (1-1); W, 5.0 IP, 0 R, 2 BB, 7 K
A&M plays host to Northern Kentucky this weekend for a three-game set.
Friday: 6 p.m. CT
Saturday: 2 p.m. CT
Sunday: 11:30 a.m. CT
All games can be viewed on SEC Network+.
Softball (14-6, 0-0 in SEC)
The Aggies open SEC play this weekend as they travel to Fayetteville to take on No. 7 Arkansas.
Friday: 6 p.m. CT, SEC Network +
Saturday: 7 p.m. CT, SEC Network
Sunday: 1 p.m. CT, SEC Network +
Women's Tennis (13-1, 2-0 in SEC)
The Maroon & White return home this weekend as they host a pair of SEC matchups at the Mitchell Tennis Center.
Friday: vs. Arkansas - 5 p.m. CT, not televised
Sunday: vs. Missouri - 12 p.m. CT, not televised
Men's Tennis (6-7, 1-2 in SEC)
A&M men's tennis picked up a pair of victories in Monday's home doubleheader, taking down USF, 7-0, and UT-Arlington, 4-0, before dropping a conference matchup Thursday at No. 9 Georgia.
The Aggies captured the doubles point, 2-0, before claiming all six of their singles matches.
The Maroon & White won the doubles point, 2-1. Raphael Perot, Rahul Dhokia and Kenner Taylor won their singles matches.
A&M took the doubles point, 2-0. Pierce Rollins was the only Aggie to win their singles match.
The road trip continues for the Aggies as they travel to Starkville to face No. 18 Mississippi State, Saturday at 12 p.m. The match will not be televised.
Women's Golf
Gerrod Chadwell and Co. travel to Mesa, Arizona, where they will compete in the Clover Cup March 10-12 at the Longbow Golf Club.
The Aggies are scheduled to tee off at 10:40 a.m. on Friday. Other participants include Clemson, Georgia, Tennessee, New Mexico, Louisville, Colorado St., Notre Dame, Mercer, Indiana, Chattanooga, FIU, NIU and Cincinnati.
Track and Field
The men's and women's track and field teams compete in the NCAA Indoor Championships on March 10-11 in Albuquerque, New Mexico, at the Albuquerque Convention Center. The meet will be streamed on ESPN+.
Equestrian (8-4, 4-2 in SEC)
No. 4 Texas A&M equestrian closes out its regular season in Dallas, Texas, as they compete against No. 1 SMU at the Dallas Equestrian Center. The meet begins at 10 a.m. CT, and it will not be televised.
Swimming and Diving
The Aggies competed in the NCAA Zone D Diving Championships this week in Minneapolis, with six different Aggies qualifying for the NCAA Championships. On the men's side, Allen Bottego, Takuto Endo, Rhett Hensley and Victor Povzner all qualified. For the women, Alyssa Clairmont and Joslyn Oakley both qualified.
Never miss the latest news from TexAgs!
Join our free email list