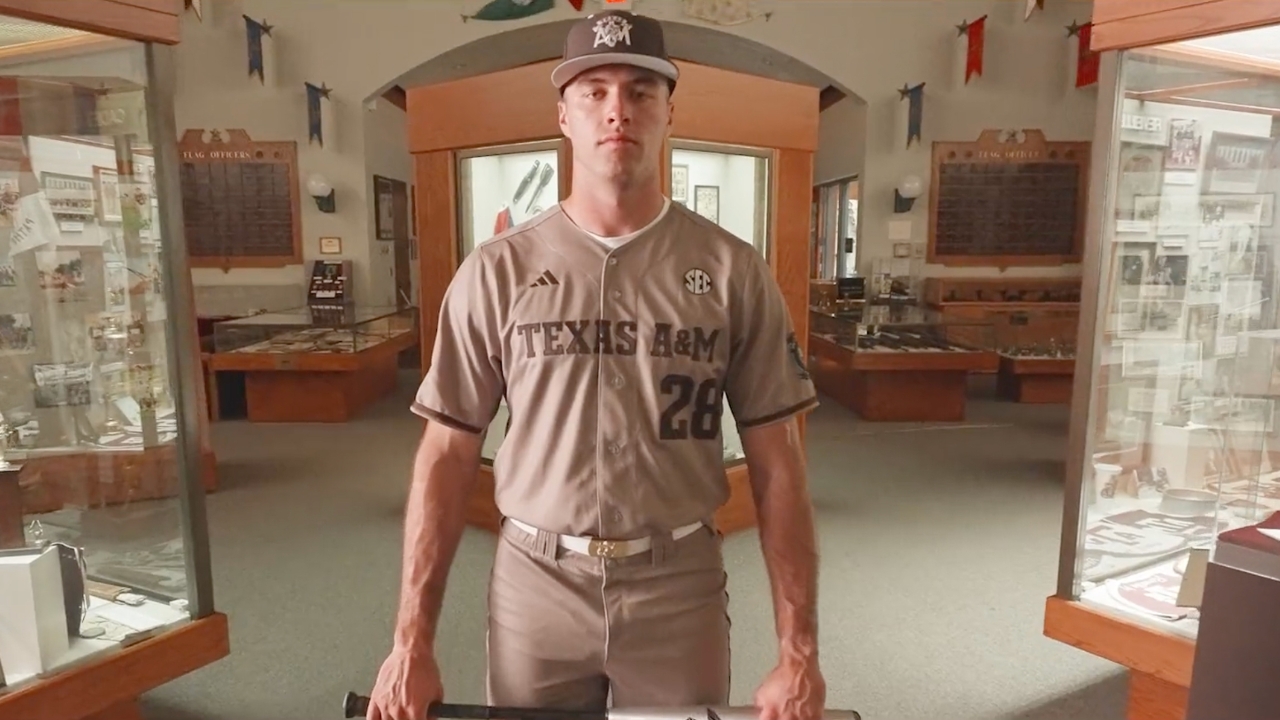 Photo by @AggieBaseball/Twitter
Texas A&M Baseball
LOOK: Texas A&M baseball unveils Corps of Cadets-inspired uniforms
---
The Corps on Olsen Field?!
This Sunday at Blue Bell Park, the Texas A&M baseball team will debut a new uniform inspired by the Corps of Cadets!
When the Aggies play Portland in this weekend's series finale, they'll be representing the Corps as the players will don new jerseys in honor of "Corps of Cadets Appreciation Day" at the ballpark.
In a homage to the Corps, head coach Jim Schlossnagle was excited to announce their new look.
"That's going to be pretty cool," Schlossnagle said on Thursday's edition of TexAgs Radio. "If you're a longtime Aggie or you're a traditional Aggie or traditional Aggie fan, I think you're going to be pretty jacked."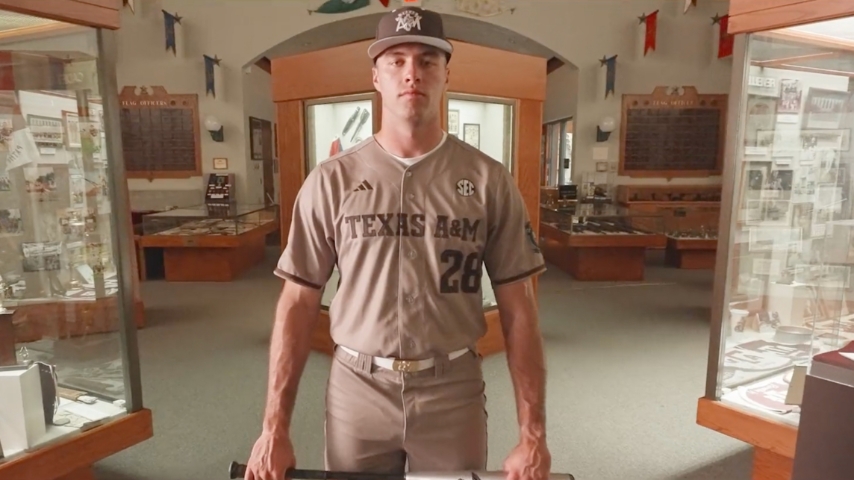 @AggieBaseball/Twitter
The uniform will trade the traditional Maroon & White for khaki and brown, similar to the "bravos" uniforms cadets wear on campus. Instead of the block ATM on the cap, the Corps of Cadets "stack" will appear.
"One of greatest attributes of Texas A&M is that we are united not by the way we represent our university, but by the values we share," said Corps Commander Grayson Winchester '23. "This partnership is an incredible reminder of our shared values across campus, and the Corps of Cadets is beyond excited to show up and support the Texas A&M baseball team this year."
According to the Corps' uniform and grooming standards handbook, wearing the uniform is a matter of personal pride for cadets. By their appearance, cadets are setting an example of pride, and the Aggie baseball team is following suit.
In addition to the color change, each jersey will feature one of Texas A&M University's core values on the nameplate. The Aggies will wear respect, excellence, leadership, loyalty, integrity or selfless service across their backs with pride.
The smaller details are truly what make this uniform special.
A unique outfit logo from one of the Corps' 41 different units will appear on the left sleeve, and when players receive their jerseys, they'll also receive information about the specific unit they'll be representing.
The belt will be the same *exact* belt worn by cadets, and the cleats are designed to look like senior boots (whether or not underclassmen will sport them is still to be determined).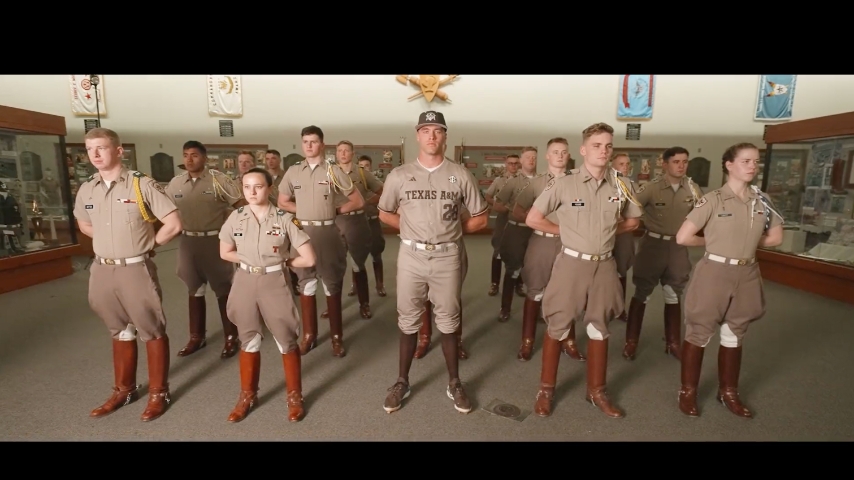 @AggieBaseball/Twitter
As anybody who bleeds Maroon might imagine, players and cadets alike are excited about these uniforms.
What are your thoughts, Ags?
Never miss the latest news from TexAgs!
Join our free email list