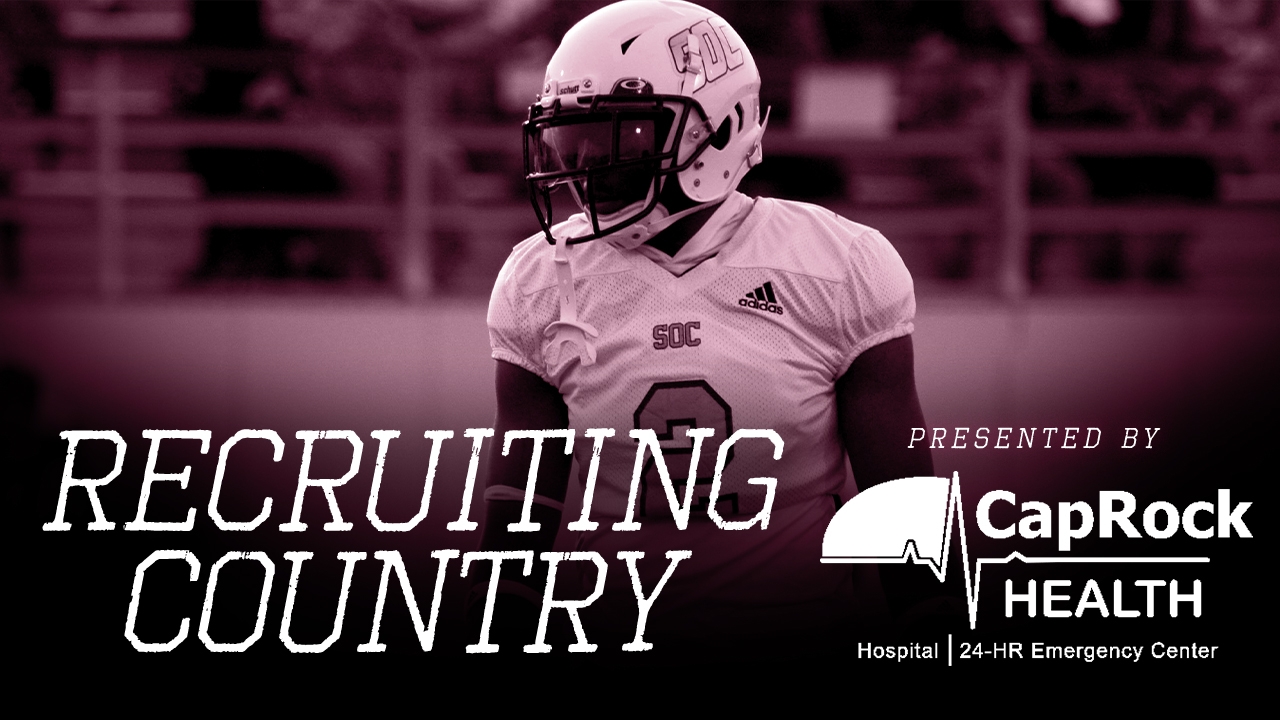 Texas A&M Football Recruiting
Recruiting Country: The latest recruiting news surrounding the Maroon & White
---
TexAgs' recruiting analyst Ryan Brauninger joined TexAgs Radio this morning for another edition of Recruiting Country, highlighting the latest news and notes from the recruiting trail as A&M's season winds down.
---

Key notes from Recruiting Country
There is a decision coming tomorrow from Johnny Bowens‍. We felt good about Texas A&M coming off his visit, but then he went to Oregon. I feel like it's an A&M lean, but it is not definitive at all. From what we understand, the proximity to San Antonio seems to help the Aggies, but other people seem to think it's going to be Oregon. Some sources have felt good about A&M but are not certain. We're trying to gather as much intel as possible, but we think it will be A&M or Oregon. Texas is the other team in the top three, but they are not a factor.

Nothing has changed with Anthony Hill‍. The fact that he didn't commit to Texas is big. There are other schools that are making a run at him. You need to get him back on campus. I don't think he will be at any games this weekend. Can you get him back between next week and early signing day? Ideally, you'd want him the weekend that David Hicks‍ is making his official visit. A&M is doing everything it can to stay in the mix.

Hicks will be here this weekend, as well as Daymion Sanford‍. They're coming off visits to Oregon and Oklahoma in back-to-back weeks. There was some Oklahoma momentum, but A&M has done everything it can to weather those storms. A&M will have to fight to keep them, and I think they can. Having them here this weekend, A&M will have the last shot to keep Hicks. That would be a huge thing for the Aggies.

The hard part is that adding from the prep ranks would have to mean a lot of flips. The coaching carousel can lead a lot of kids to back away from their commitments, and that's both head coaches and assistant coaches. Anything that happens coaching-wise in the next few weeks could be beneficial for A&M. You could, theoretically, have plenty of in-state names that could visit between now and early signing day. You have to put up a recruiting pitch that sounds good enough to get them back on campus because you can't pitch what they've seen. What they've seen is 4-7. You have to sell them on a vision. You only have 11 commitments, 12 if they get Bowens. We've said they will sign 20-23, so there are about eight to 10 spots left. Many of those could be out of the portal.

I do think A&M will sign a quarterback or a running back. I saw the tweet everybody was reacting to. Congrats, you got your likes and retweets. It's about adding to your roster. I would love to see them sign a prep quarterback. Unless they're going to broaden their search in the second window, I'm not sure they're going to one early unless something crazy happens with Austin Novosad‍, which I don't expect. You're going to have to have somebody come in behind Conner Weigman because I'm not sure a transfer quarterback is going to want to come in and play behind a sophomore that everybody is hanging their hat on.

Derek (DJ) Lagway‍ is supposed to commit on Dec. 7. I heard more information yesterday that makes it sound like that will be an out-of-state school. There are still moves to be made in College Station that could catch the attention of a lot of kids in the state. If things had gone differently this season, I would feel a lot different about A&M's chances with Lagway.

Everybody is going to deal with transfer portal issues this offseason, but right now, A&M will be the headline. Everybody wants their pound of flesh. People want it to sound as bad as possible, but I am very confident that every other program is going through the same thing.

One of the biggest things A&M is dealing with right now is the recruitment of Hicks and Sanford. We haven't heard much about Chase Bisontis‍, and he doesn't do much media. We know he cleared his social media of A&M, but he hasn't decommitted yet. That's something we're watching. If you can get him on campus between now and the early signing day, that would be big.
Never miss the latest news from TexAgs!
Join our free email list
PRESENTED BY