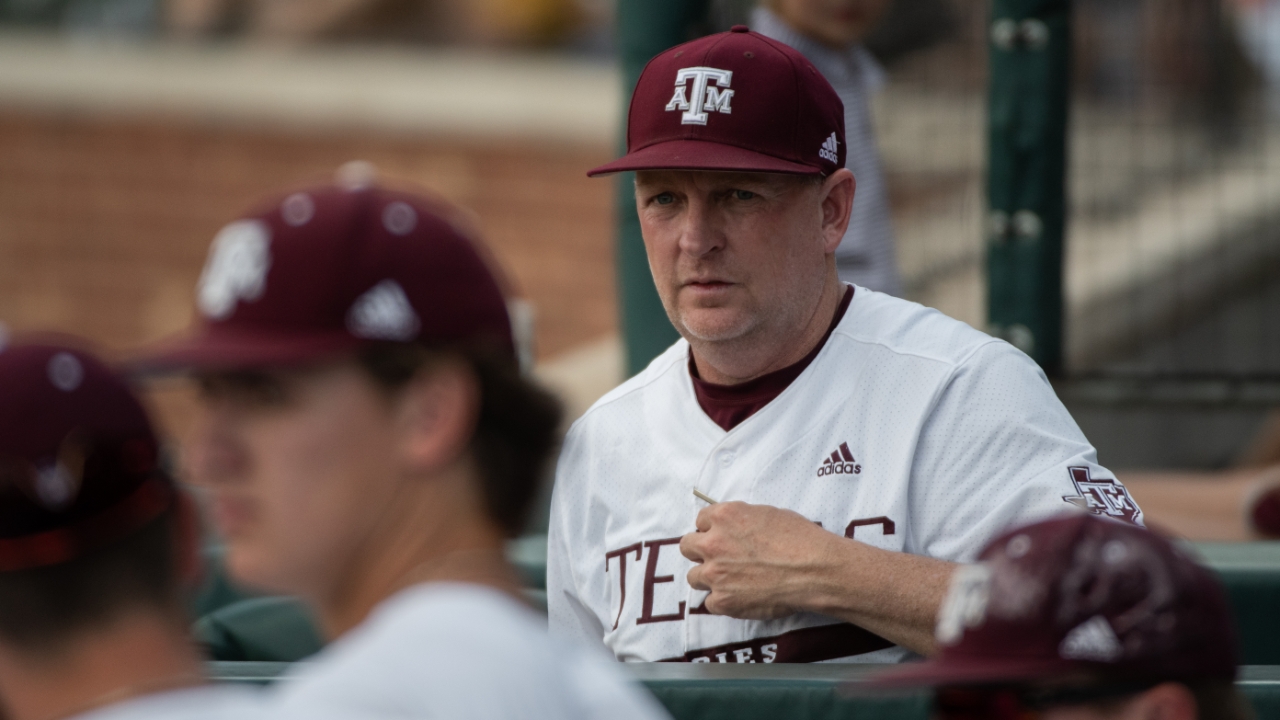 Photo by Jamie Maury, TexAgs
Texas A&M Baseball
Jim Schlossnagle provides update following fall scrimmages
---
During Wednesday's edition of TexAgs Radio, Jim Schlossnagle joined Nuño and Ryan Brauninger to discuss the Maroon & White's performance during their exhibitions, where they can continue to grow before the spring and more.
---

Key notes from Jim Schlossnagle interview
It went really well. We got a good read on the new players. We have a better idea of where everyone needs to improve. In general, we made it through mostly healthy. We know what we have in the returning players. We have work to do, just like any other team.

Brett Minnich is improving. He's the only guy that hit all the way through the game because he's behind. He's at a healthy weight. He's just beginning his fall. His body has drastically changed for the better. Brett is going to see a lot of at-bats.

Two guys come to mind that stood out. First is Justin Lampkin. Some kids pitch so much in high school, and we will give them time off. They are so undeveloped physically. We saw them in short stints. He threw five or six different pitches at 96 mph. He's potentially a starting pitcher.

Tab Tracy wasn't really on the map before the fall. He can really run. He has super competitive at-bats. He puts the ball in play, and he can wreak havoc on the bases.

If you held a gun to my head and we had a game tomorrow, I would start Chris Cortez. His fastball command, breaking ball and change up is better. He is, far and away, his harshest critic. I do think he's better. As of now, I'm pretty sure Nathan Dettmer will be a starter. But other than that, nobody grabbed the opportunity and ran with it.

When I sit down with the players, I'm looking for honest feedback. If you transferred, was there something at your old school that we could do better? I give them a brutally honest evaluation of where they are at.

I love the makeup of our team. Jace LaViolette and Kaeden Kent started awesome. They are like a rookie getting called up in the big leagues. With Nate Yetskie calling pitches, the pitchers are learning how to strike them out.
Never miss the latest news from TexAgs!
Join our free email list