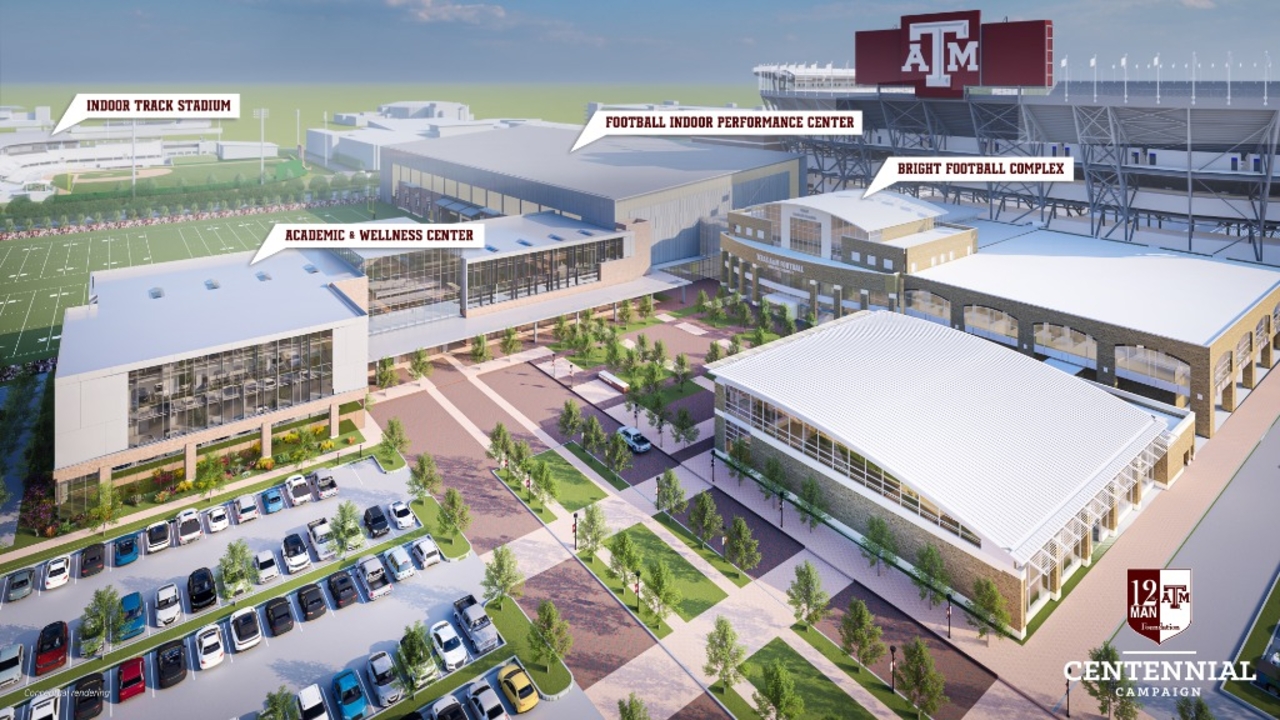 Photo by 12th Man Foundation
Texas A&M Football
Jay Graham details his generous contribution to Centennial Campaign
---
Centennial campaign donor Jay Graham '92 joined Friday's edition of TexAgs Radio to chime on how athletics can affect a university. He spoke about the reasons for his sizeable donation and looked back at his time as a student at Texas A&M University.
---

Key notes from Jay Graham interview
Athletics and football is the front porch of a university, and you can see the growth over the last 20-30 years and 10 in the SEC. If you don't have a good athletics program, you're going to struggle with other things. The whole university is important to us. This campaign will push us to the top of not only the SEC but all universities.

It's a team effort. You will hear about more donors that have stepped up, and it's going to take all of us. College football is too big of a machine, and we don't know what it will look like in a couple of years. We debated if we put the money into NIL or facilities. $25 million in facilities will last for 20-30 years. $20 million in NIL goes away in one to two years. These facilities will be there for my lifetime and for my boys. It puts Aggie Athletics at the forefront.

When I showed up on campus in 1988, I hope they wouldn't kick me out for bad grades or drinking too much Coors Light. A degree from A&M changed my life. To see where baseball and basketball are headed, it's a fun time for A&M Athletics and to be associated with the university.

I encourage everyone to help take Aggie Athletics to the next level.
Never miss the latest news from TexAgs!
Join our free email list