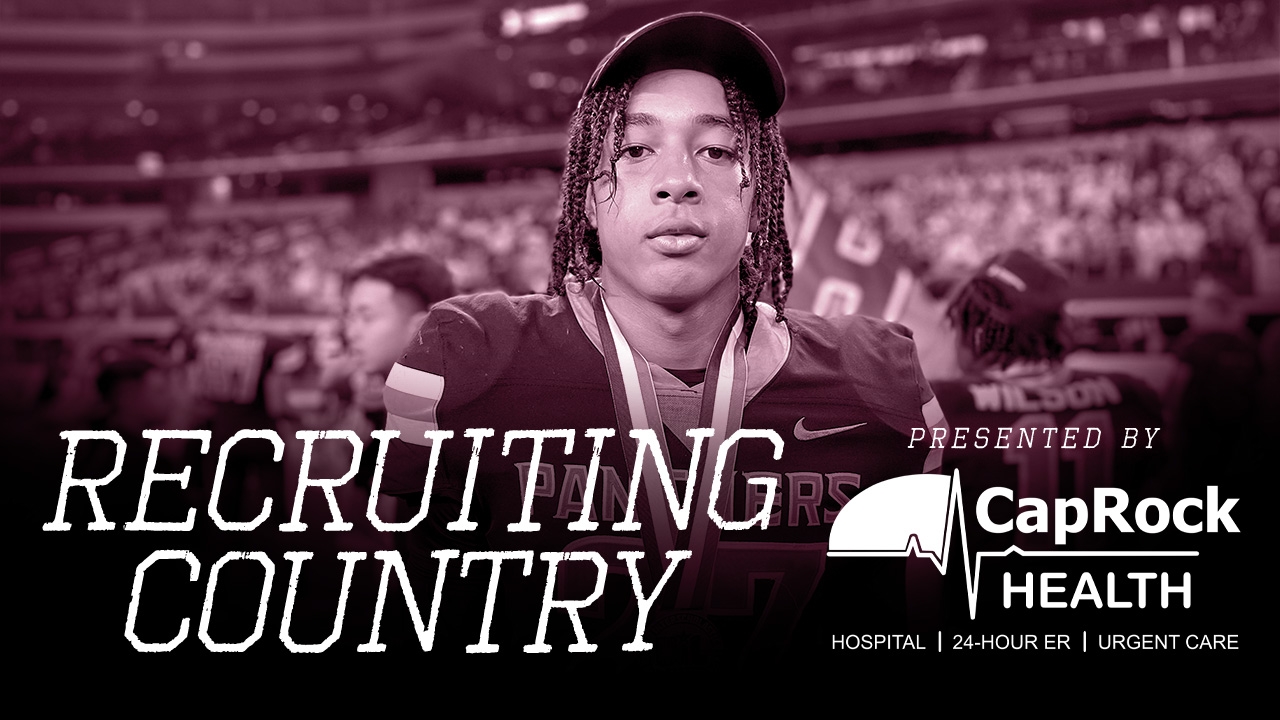 Texas A&M Football
Recruiting Country: The latest recruiting news surrounding the Maroon & White
---
TexAgs Recruiting analyst Ryan Brauninger joined this morning for another edition of Recruiting Country, highlighting the latest news and notes from the recruiting trail surrounding Texas A&M.
---

Key notes from Recruiting Country
Daymion Sanford‍ was a really important get. What he's done since the summer started, every camp he went to he got offered. These schools see him at 6-foot-2, 200 pounds. He ran about 4.5 everywhere he went, vertical jumped 39 inches, broad jumped 10.5 inches. Buddy Johnson had comparable numbers ahead of the NFL Draft. Daymion is a lot longer, and his rise in the ranking mimicked Martrell Harris‍. A&M is not going to slow down on recruiting guys like Anthony Hill‍ and Derion Gullette‍ at linebacker.

There are a lot of familiar names falling off the board. Aggies shouldn't confuse familiar names with guys A&M is going after. Texas has been on a good run. Safety Derek Williams‍ committed to Texas after Arch Manning‍, and Williams is someone A&M would have taken. A lot of the other Texas commitments are guys A&M didn't really make a huge push for.

Tony Mitchell‍ committed to Alabama. That was a guy you had at the top of your board. He picked Nick Saban out of the blue.

Rueben Owens‍ going to Louisville is an out-of-the-blue thing, and we'll see if that one is done.

I don't think the Aggies are not done on Tony Mitchell‍ at all. A&M was left out of Johntay Cook‍'s top three, but it wouldn't surprise me to see both of them back on campus.

A&M has recruited Harris Sewell‍ really hard, but it looks like he's trending towards Clemson. He's getting close to making a decision. He's talked highly of Dabo Swinney. Every kid is different. It's not what A&M did right or wrong. If he picks A&M, it's something that happened in the last 24 hours.

W‍ith Cedric Baxter Jr.‍, the running back out of Orlando, you should get some momentum back there. From everything we've heard, he had a great visit, and Jimbo Fisher is pretty locked in on that one.

If TJ Shanahan‍ or Chase Bisontis‍ went somewhere else, those would be big blows.

It's perceived momentum. It is June, so it's not something to panic about. However, you do feel like A&M needs to close out on one of these guys.

Johnny Bowens‍ is a good player. With A&M's defensive line, they have to be picky. He's coming off a visit to Oregon, and that recruiting staff looks a lot like A&M's did last year. If you land David Hicks‍, Chandavian Bradley‍, Sydir Mitchell Jr.‍ or Will Norman‍, it's all about how it ends.

You don't need to panic. Look at what you just signed and have on campus.

Katy ISD has been super good to A&M. It's an influential area for the Aggie football team.

Shanahan called me in Omaha. He loves Steve Addazio. He got really close with Jordan Moko. That's a kid that is really good and wired exactly how you want an SEC offensive lineman to be wired. He's so versatile and can play anywhere from left guard to right tackle. He doesn't have a set date for a commitment.

T‍op receiver Zachariah Branch‍ committed to USC, and there are murmurs that he'll come back to the pool party. There are a lot of national guys coming to the pool party. That's a huge event, and the official visits are done until games start to be played. The date that got the ball rolling for all the 2022 recruits was the pool party.

In this cycle, the scope is broader. The city of Houston doesn't have as many targets. They are taking a more national approach. We'll have a better idea after the pool party happens, who comes, the reactions to it and who commits. All that stuff will give us a way better idea of what this class is going to be.
Never miss the latest news from TexAgs!
Join our free email list
PRESENTED BY