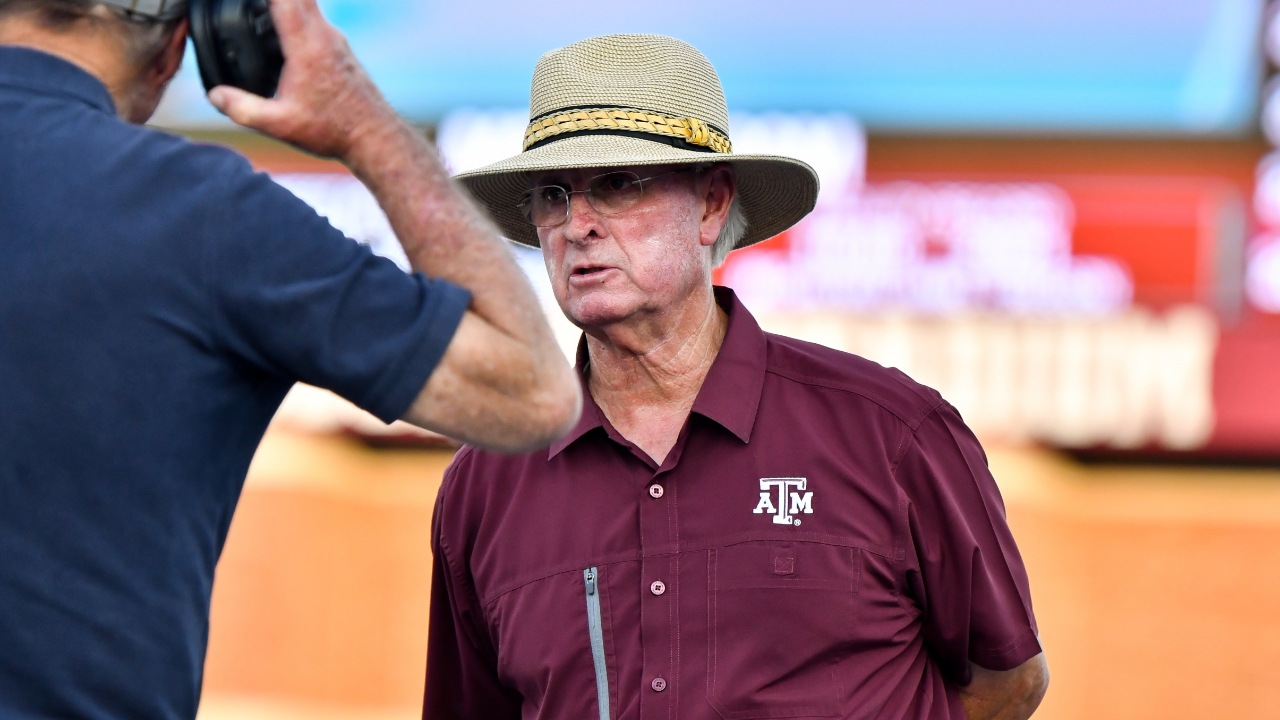 Photo by Madelyn Giles, TexAgs
Texas A&M Track & Field
Track & Field Report: Pat Henry details Texas A&M's showing in Eugene
---
Track & Field season is officially in the books as Texas A&M competed at the 2022 NCAA Outdoor Championships last week in Eugene, Oregon. On Tuesday morning, head coach Pat Henry joined TexAgs Radio to discuss how the Aggies fared at historic Hayward Field.
---

Key notes from Pat Henry interview
We had some good things happen and a couple get hurt. Moitalel Mpoke and Emmanuel Bamidele got hurt in the meet and both run on thel 4x400. We took two alternates, and they both ran to fill their spots. Our relay ran 3:01 without those two big-timers, but having those two in that race would have changed the whole meet.

Brandon Miller got beat in the 800m and ran 1:45. He is ranked as the No. 1 American, and he got beat by two international guys. He's a sophomore, and he's done a lot of great things to this point. He is so driven, intense and happy.

For our women's team to finish fourth in the United States, everyone else would be pleased with that season, and so are we. We lost Athing Mu due to professional ranks and another young lady due to the portal. Those two women changed a lot of things because they would have scored a lot of points for us.

Charokee Young looked great. She has a great future in front of her, and her experiences are teaching her a lot. I hope we can keep as a non-professional.

Deborah Acquah finishes as a senior, scoring a lot of points for Texas A&M. Kaylah Robinson looked like a completely different athlete toward the end of the year. She is the fastest hurdler we've ever had at A&M.

Deshae Wise is a senior, and it was her first year in hurdles. She made the finals in the intermediate hurdles, an event she had never done before. She moves on to the U.S. Championships, and she ranked in the top four or five in the USA.

Bryce Foster got a lot better. Just because he is a big man, people think he can throw that shot far, but there are a lot of big men out there. If he stays with it, he could be really good.

Devon Achane had a situation that took him out for a few weeks, and it ended up hurting him. He's a competitor. In a 100m race, you could be off with a click of the hand, and it's over. He'll move back over to football now.

The group needs to continue to mature and get older. We have a young group that needs to learn to work harder and dedicate themselves to the things they do on and off the track. That will make these athletes better.

If you are really good, you get to compete in the summertime. We have eight or nine that will compete in the USA National Championships next weekend.

It's too bad Mu isn't still an Aggie. She's an example of a great freshman. She still trains here, but it's tough to lose those types of athletes.
Never miss the latest news from TexAgs!
Join our free email list