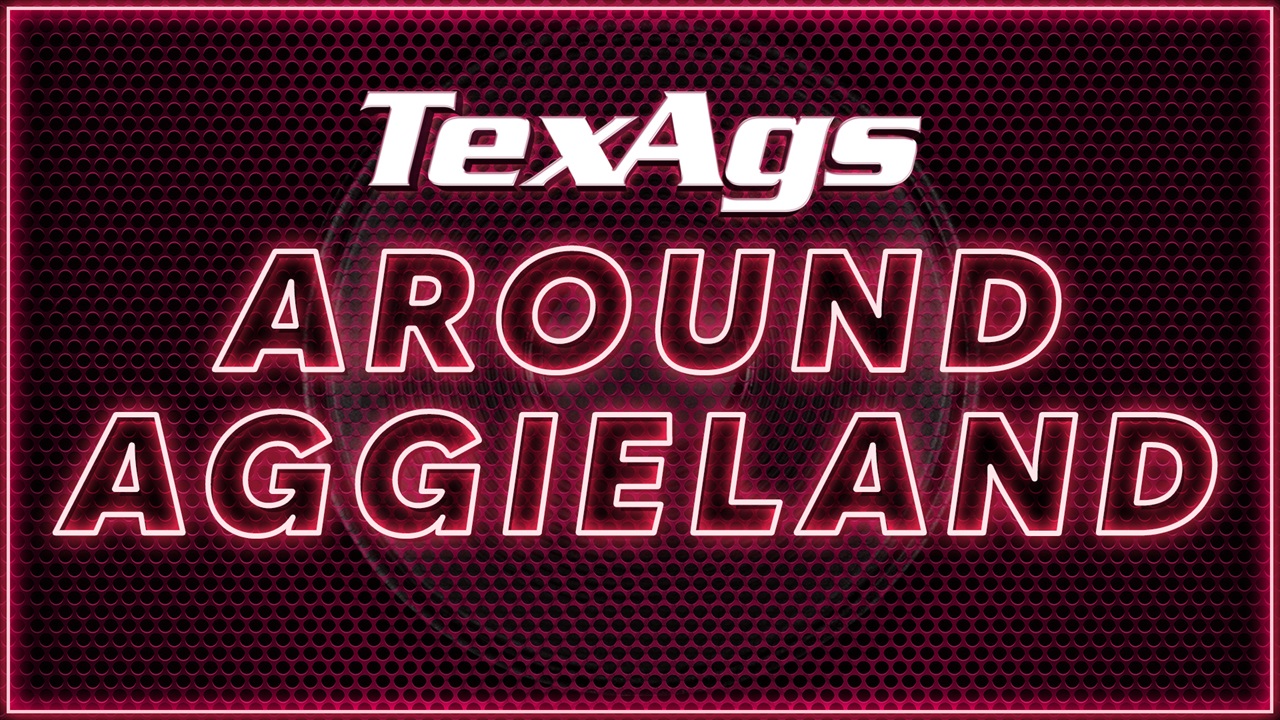 Texas A&M Baseball
Around Aggieland (6/10)
---
During Friday's edition of TexAgs Radio, the fishbowl's own Richard Zane joined to share updates from the latest in Aggie Athletics as an NCAA super regional returns to Aggieland this weekend, track & field battles in Eugene and much more.
---
Baseball (40-18, 19-11 in SEC)
For the first time since 2017, an NCAA super regional returns to Olsen Field at Blue Bell Park as #5 Texas A&M hosts #12 Louisville in a best two-of-three series with a trip to Omaha on the line.
Game 1, Friday: First pitch is set for 7:30 p.m. CT on ESPN
Game 2, Saturday: First pitch is set for 2 p.m. CT on ESPN2
Game 3 (if necessary), Sunday: TBD
Softball
On Tuesday, it was announced that Arizona State's Trisha Ford will be taking over as Texas A&M's the 10th head coach in program history.
Ford previously spent six years at Arizona State and was a two-time Pac-12 Coach of the Year award winner, amassing a 212-89 (.704) record in Tempe.
On Thursday, Ford made the first addition to her coaching staff as Jeff Harger was announced as an assistant coach.
Harger spent the last five seasons with Ford at ASU and will work with offensive development.
In 2022, ASU led the Pac-12 in runs per game (6.85), slugging (.610), OBP (.422), home runs per game (1.93), doubles per game (1.57) and walks (199).
Track & Field
Competing at the 2022 NCAA Track & Field Championships in Eugene, the Aggies have advanced eight into the finals, which will be held on Friday (men) and Saturday (women) at historic Hayward Field.
The men's 4x400m team of Omajuwa Etiwe, Chevannie Hanson, Brandon Miller and Ashton Schwartzman advanced to the final.

Miller (800m), Emmanuel Bamidele (400m) and James Smith II (400m hurdles) are also headed to the finals in their respective events.

The women's 4x400m team of Jaevin Reed, Jania Martin, Tierra Robinson-Jones and Charokee Young clocked the fastest qualifying time at 3:25.63.

Young (400m), Kaylah Robinson (100m) and Deshae Wise (400m hurdles) are headed to the finals in their respective events.

Deborah Acquah won silver and scored eight points for the Aggies on Thursday, finishing second in the long jump with a mark of 21-8/6.60m (0.5w) to earn the 11th All-American honors of her career.
The finals begin on Friday night, and the event will conclude on Saturday night.
Friday (men): Running events begin at 8 p.m. CT, and that will be televised on ESPN2.

Carter Bajoit competes in the high jump at 7:30 p.m. CT

Saturday (women): Running events begin at 4:30 p.m. CT, and that will be televised on ESPN.
Women's Tennis (33-2, 13-0 in SEC)
Three Aggies were named ITA All-Americans following Texas A&M's historic 2021-2022 campaign.
Carson Branstine earned singles All-America honors, becoming the 12th Aggie all-time to be named an All-American.
The doubles duo of Jayci Goldsmith and Tatiana Makarova earned doubles All-America honors, the second of their careers.
Men's Golf
On Monday, Sam Bennett qualified for the 2022 U.S. Open by tying for fifth at the Columbus Qualifier at Kinsale Golf & Fitness Club and Wedgewood Golf & Country Club.
Bennett finished 8-under and was the top amateur.
The 122nd U.S. Open will be played at The Country Club in Brookline, Massachusetts, from June 16-19.
Volleyball
Bird Kuhn & Co. announced their 2022 schedule on Wednesday as the Aggies will play 12 matches at Reed Arena this fall.
A&M travels to Waco on Aug. 20 for an exhibition match with Baylor.
The 2022 regular season begins on Aug. 26 with a three-day tournament in College Station as Hawaii, Pittsburgh and San Diego come to Aggieland.
In SEC plays, the Aggies will host Tennessee, Mississippi State, Kentucky, Alabama, Florida and LSU at home this season.
Never miss the latest news from TexAgs!
Join our free email list