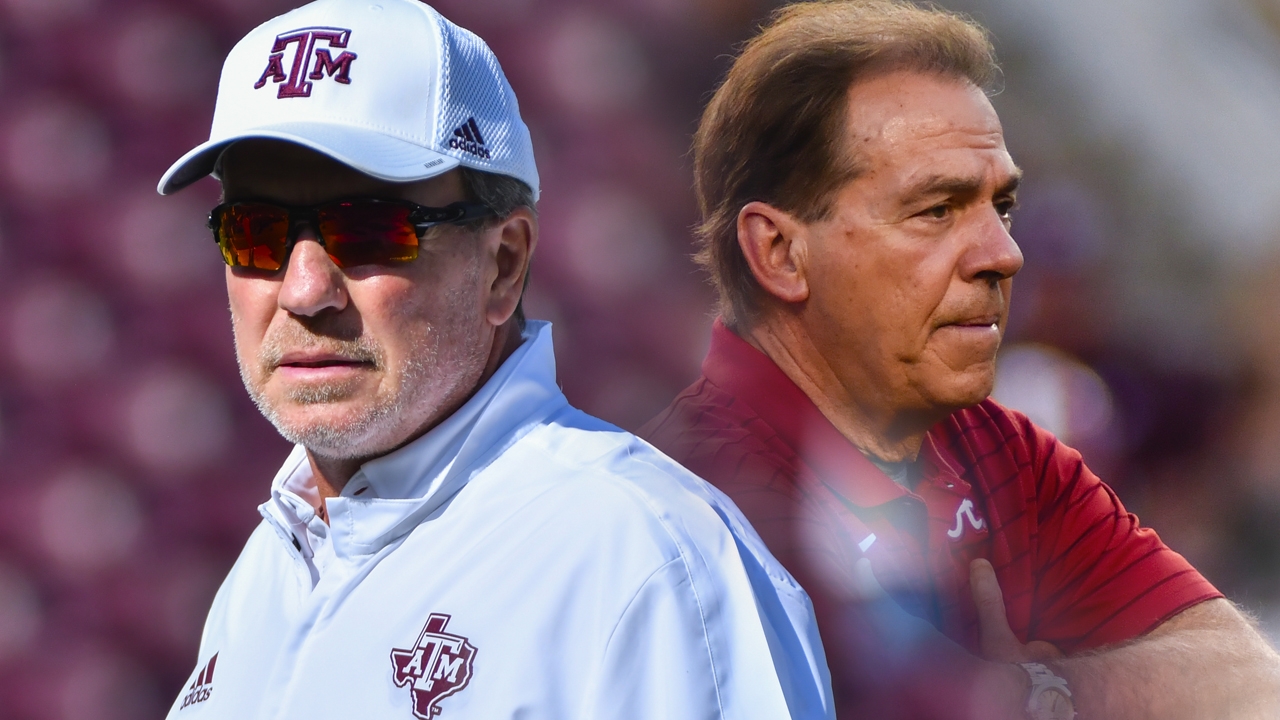 Texas A&M Football
The Internet reacts to Jimbo going scorched earth on Nicholas Saban
---
Last night, Nick Saban decided to throw a temper tantrum about Texas A&M's top-ranked recruiting class, and on Thursday morning, Jimbo Fisher got his say in. TexAgs has compiled a number of tweets following one of the greatest press conferences in CFB history.
---
Wait... Jimbo called him what?!?
We agree... Hey! Get back to work, Stewart! (He works at TexAgs again, yay!)
Jimbo to Saban (probably): "Delete my number"
College football history!!!!!!!!!!
Out-of-body, spiritual or both? Because same, Alex.
We'd pay to see Fisher vs. Saban in the ring, but we'll settle for the gridiron... or maybe the golf course? We remember your "in golf" line, Nicholas.
Dubs. It's all we do here. Thanks for noticing, Ralph.
Move over Michigan-Ohio State. Nobody cares about the Big Ten anyways.
Will Smith style!
"TexAgs does not condone violence of any sort..."
Live look at the Clown Act himself...
We're just here for the memes at this point... ¯\_(ツ)_/¯
(Jimbo is Ali, just in case you were wondering...)
#TheStation is LIT, Coach Brew!
Go get him, Coach Prime!
I think it's safe to say that Saban learned today that you don't mess with Texas (A&M).
Never miss the latest news from TexAgs!
Join our free email list