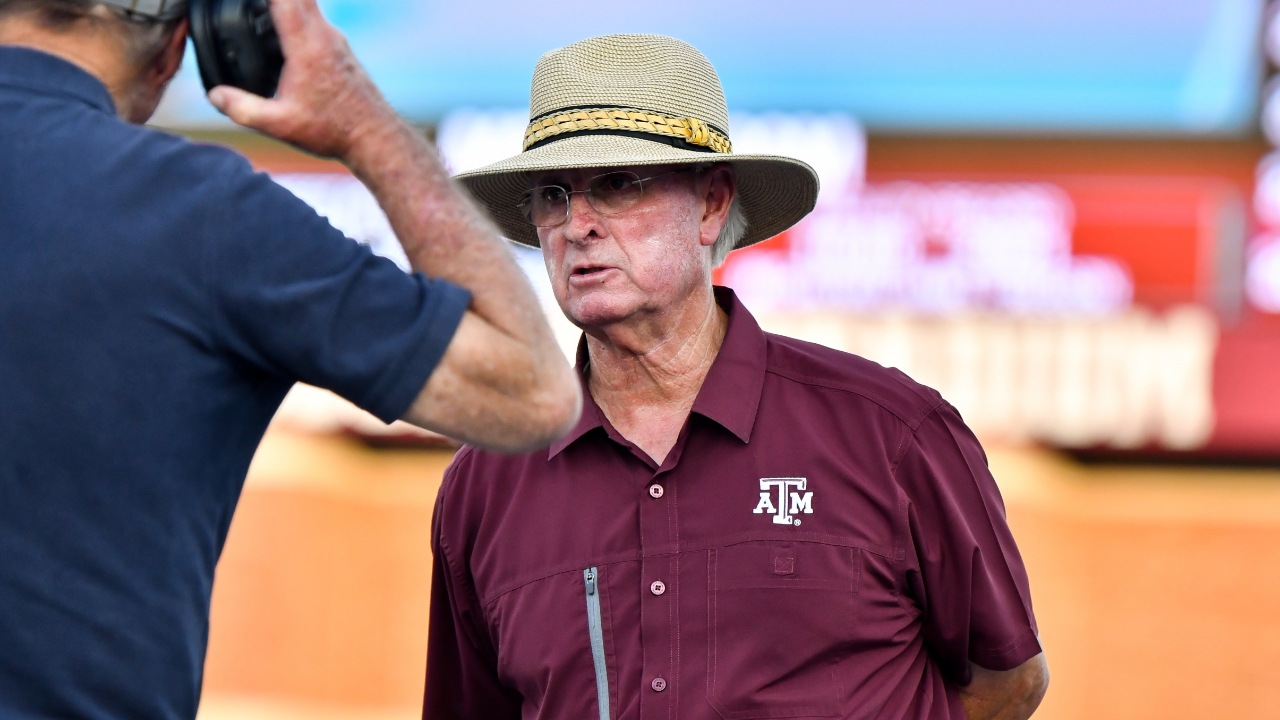 Photo by Madelyn Giles, TexAgs
Texas A&M Track & Field
Track & Field Report: Pat Henry recaps final home meet of the 2022 season
---
During Tuesday morning's edition of TexAgs Radio, legendary Track & Field coach Pat Henry joined in-studio to look back on Texas A&M's showing in the Alumni Muster meet last weekend at E.B. Cushing Stadium in Bryan-College Station.
---

Key notes from Pat Henry interview
A great weekend last weekend. Picture perfect weather for a track meet in College Station. This week is an off week for us, allowing our student-athletes to finish up finals. Then, next week, we head to the Southeastern Conference meet.

NIL is definitely playing a part in track & field across the country. We lost a pretty high-profile athlete primarily due to NIL. The way it is currently constructed, we can't have anything to do with the NIL process. I wouldn't say I like the way it is presently constructed. It'll be interesting to see the changes that are made in the coming months.

I don't believe in peaking. That's a mental phenomenon, not a physical one. I think we are physically ready and healthy for the SEC meet. We talk all the time about having one day where we need everyone to be at their very best for a chance to bring home a title. That's what we're working towards right now.

There are big track meets going on across the world right now, and for Lamara Distin to be leading the world in the high jump right now is incredible. Moitalel Mpoke is always ready to go out and run, and he just brings a smile to everyone's face. I think he still has something left in the tank. I am excited to see how he performs on the biggest stage.

Brandon Miller went out and dominated the field in the 800m. He wasn't really pushed. It'll be interesting for me to see how he performs when the lights are the brightest.

Athing Mu had an outstanding performance at the Penn Relays. She ran with a great field and just turned it on the final 100 meters. She is running great now. She will run great for a long time to come.

I think the weather warming up is a good thing for our athletes. This is coming off a few weeks of bad wind. The day after the winds calmed, we had our best training of the year. That goes back to a mindset thing.

The key thing to remember when preparing for the SEC meet is that you cant run your race for another week. You can't exhaust yourself mentally before you get there. They need to focus on training and fine-tune some things in preparation for the meet. The night before the meet is when you can lock in mentally.
Never miss the latest news from TexAgs!
Join our free email list