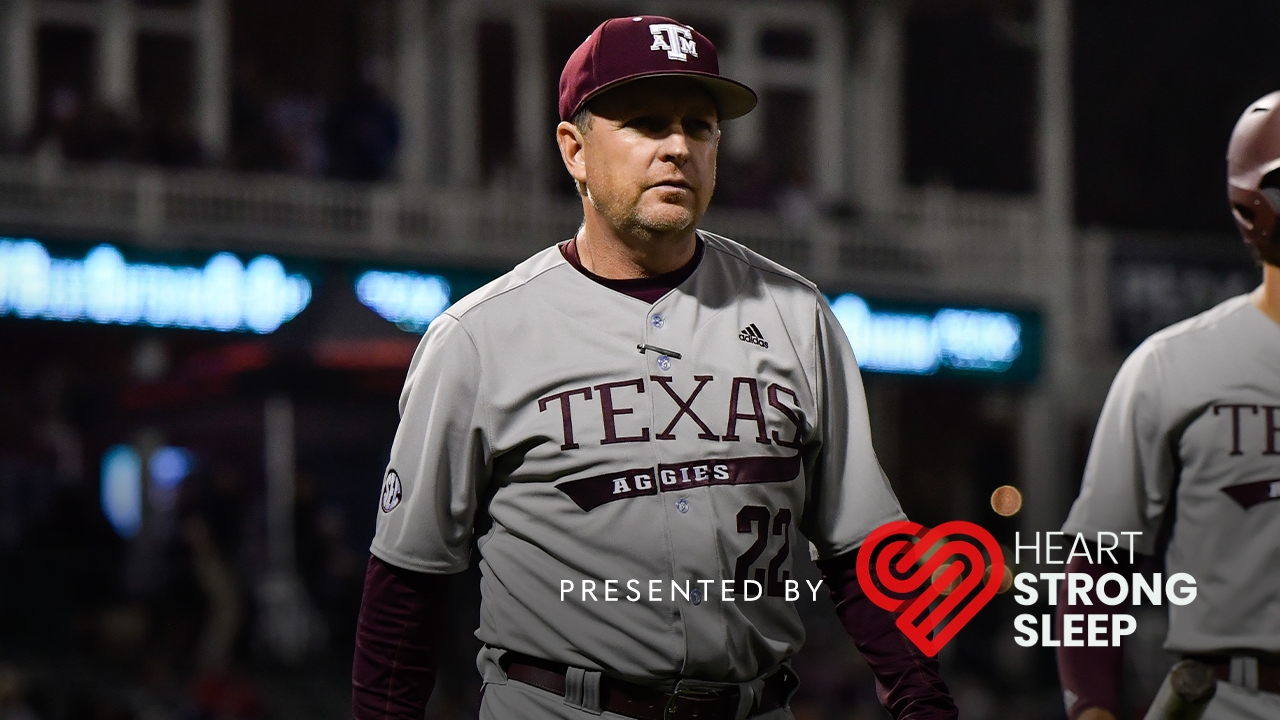 Texas A&M Baseball
Aggie baseball head coach Jim Schlossnagle recaps series win in Nashville
---
During Monday morning's edition of TexAgs Radio, Texas A&M head baseball coach Jim Schlossnagle joined to recap his team's series win over Tim Corbin and the Vanderbilt Commodores, which included another game-three offensive onslaught.
---

Key notes from Jim Schlossnagle interview
I wish I had a better idea of what was going on with the offense. Then we wouldn't just do it in game three. I think we have a good offense. Look at what we did in the first inning against Vanderbilt on Thursday. We went out there with the plan to wear down their starting pitcher. Vanderbilt has a lot of talented arms that rely on people chasing balls out of the strike zone, and we don't normally do that. As long as the umpire doesn't give them too much help, we should be in a good spot.

Back in my younger days, I probably would not have handled that Friday loss the way we did. Typically, we control the pace of the game when we're on offense, but on Friday, their lefty completely controlled the game. It's not three losses. It's just one loss. As much as it stinks, you have to move on. We might not have the most draft picks at the end of the year, but we have great college players. I would match up our grit with anybody.

When you have a Friday-night guy like Nathan Dettmer give you the performance that he did, that sets up the rest of the weekend for a guy like Joseph Menefee or Will Johnston to have the outings they did. The fact that we only had to use Jacob Palisch for two innings the entire weekend was huge. Menefee was great. He didn't give in when he got squeezed. He is starting to extend himself a little bit, and that's a great sign for the Aggies.

Michael Earley has done an unbelievable job with Ryan Targac. When I first had conversations with guys that knew this team, there was a list of guys that had untapped potential. Ryan Targac was one of those. You've seen him get better over the season. The fact that he has played three different positions has been huge. He's a talented guy that has given us everything he has, and there is still room for growth.

I don't know where we would be without Troy Claunch. You cannot replace that level of experience and confidence. He is a Grade-A human being who will make money in whatever he chooses to do. He is a winning human being from a great family. He stays on the baseball. He doesn't get out of his approach too much. He will take his flare single, and that's what real baseball players do. He's banged up, and I'm going to sit him tomorrow night to try and get his legs back under him. We will try and get him caught up and feeling better physically before this stretch run.

The head coach is paid to make the tough decisions. I didn't like the way the ball was coming out of Brad Rudis' hand, the matchup or the way the wind was blowing. Even though we were losing at the time, I felt we could change the momentum if Menefee did what he could do. Because Dettmer did what he did, we still had Palisch, Johnston and Ryan Prager to pitch. If we're going to have a good season, Rudis will have to be a big part of it. Part of my job is to say it's not his day, and his job is to fight back, which he did. I love that, but it just wasn't Rudis' day.

I don't want to downplay what I know everybody wants to have happen, and if I was a fan, I'd be talking about that stuff too. I want the players to remain confident, but I want them to remain focused on what's important. What is important today is the practice we're going to have, and what's important tomorrow is playing UTA. I have too much respect for this conference, and anything can happen on any given weekend.
Never miss the latest news from TexAgs!
Join our free email list
PRESENTED BY