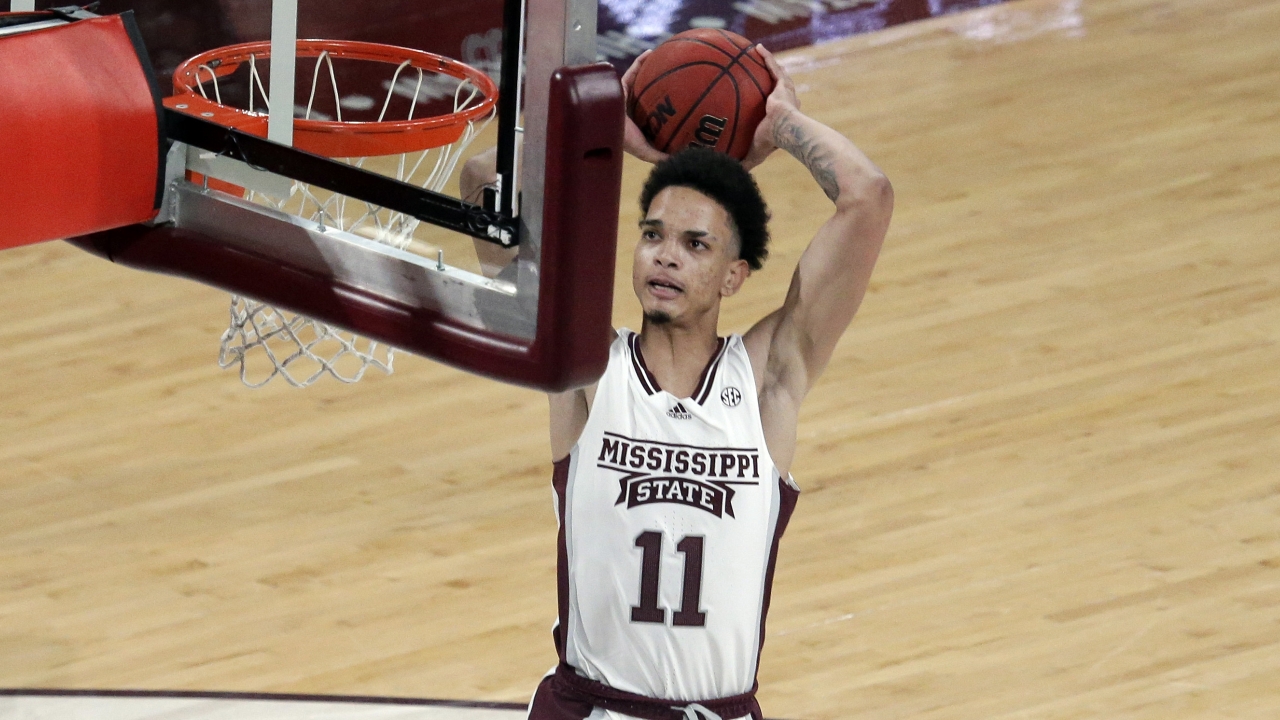 Photo by Petre Thomas-USA TODAY Sports
Texas A&M Basketball
Mississippi State transfer Andersson Garcia commits to Texas A&M hoops
---
The Aggies have been very active in the transfer portal. Buzz Williams and his staff have been working diligently and quietly behind the scenes to compile a strong roster for next season.
The newest addition to the Maroon & White is Andersson Garcia, a transfer by way of SEC foe Mississippi State. Garcia spoke to the Aggie coaching staff via phone on Thursday of last week and verbally committed to the Aggies during the conversation.
At 6-foot-7 and 210 pounds, the guard/forward has been described as an 'ELITE' defender with the capability to cover any position, 1-4.
The Dominican Republic native played two seasons with the Bulldogs and averaged 14.7 minutes, 4.3 points, 4.2 rebounds and just over one steal per game as a sophomore.
Garcia saw action in 33 games and began to play a much bigger role towards the end of the year. He is known for his defensive prowess, but the long and lengthy athlete will have a chance to increase his offensive productivity once he arrives in Aggieland.
Last season against the Aggies, Garcia played 25 minutes, scored 14 points, grabbed six rebounds and added three assists and two steals.
This is the prototypical player Buzz Williams has in mind as he builds out his roster — a guy who is long and athletic, wants to play defense and can get up and down the court in a hurry.
Garcia's ability to guard every position fits perfectly with the Aggies switching all five players on defense, and he will give the Maroon & White more ease and comfort having someone standing 6-foot-7 and being able to cover the perimeter, as well as the paint.
The intriguing aspect of Garcia's addition is at the offensive end of the court.
At this point, he isn't thought of as an offensive threat, but his ceiling hasn't been reached. With three years of eligibility left, he will have plenty of time to find a role within Buzz's system and excel.
Never miss the latest news from TexAgs!
Join our free email list