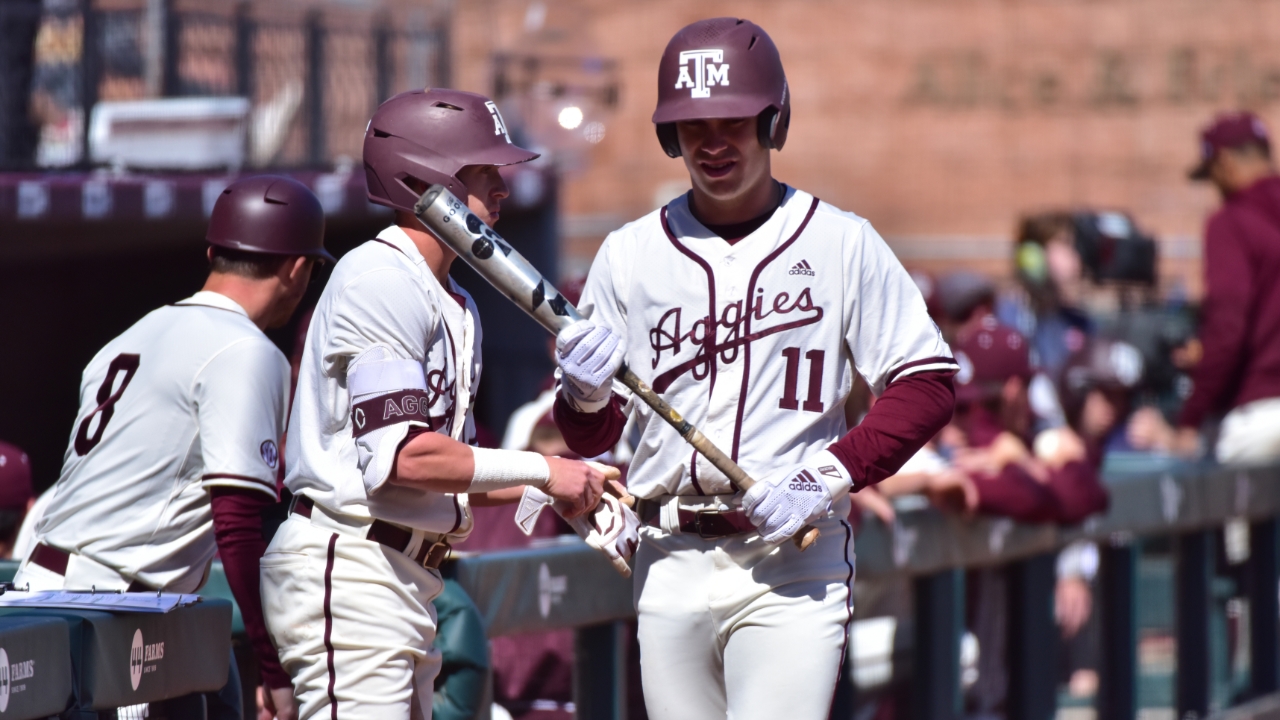 Photo by Madelyn Giles, TexAgs
Texas A&M Baseball
Series Preview: Texas A&M at No. 13 Louisiana State
---
Also included above is Diamond Talk with Ryan Brauninger, Richard Zane and Scott Clendenin from Friday's edition of TexAgs Radio.
Who: LSU Tigers (14-3, 0-0 SEC)
Where: Alex Box Stadium – Baton Rouge, Louisiana
When:
Friday: 6:30 p.m. CT (SEC Network+)
Saturday: 6 p.m. CT (SEC Network+)
Sunday: 2 p.m. CT (SEC Network)
Pitching matchups
Friday: Nathan Dettmer (RHP, 1-2, 4.91) vs. Blake Money (RHP, 2-0, 1.80)
Saturday: Micah Dallas (RHP, 3-0, 1.78) vs. Ty Floyd (RHP, 3-1, 2.70)
Sunday: Ryan Prager (LHP, 0-0, 1.35) vs. Ma'Khail Hilliard (RHP, 1-0, 3.21)
Scouting LSU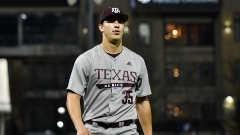 Jamie Maury, TexAgs
LSU is playing well under first-year coach Jay Johnson, who left Arizona in the offseason to take the helm in Baton Rouge. The Tigers have done a lot of damage at the plate so far in 2022, and they are more than holding their own on the hill.
If you compare the numbers, you quickly see the difficult task at hand for the Aggies. Every metric significantly favors LSU. The Tigers have scored 72 more runs than Texas A&M. Their team batting average is almost 60 points higher. On the mound, LSU's team ERA is 0.62 lower. The opponent's batting average is 37 points lower. The only significant metric favoring the Aggies is defensive fielding with a .978 percentage compared to .952 for the Tigers. In fact, LSU is ranked dead last in the SEC in fielding, which could provide an opportunity for A&M this weekend if they can put the ball in play.
| | | | | | |
| --- | --- | --- | --- | --- | --- |
| Hitting | Avg. | Runs | Slugging % | On-Base % | Strikeouts |
| Texas A&M | .261 | 90 | .377 | .379 | 146 |
| LSU | .319 | 162 | .544 | .444 | 118 |
| | | | | | | |
| --- | --- | --- | --- | --- | --- | --- |
| Pitching | ERA | WHIP | Walks | Opp. Avg. | Strikeouts | Fielding % |
| Texas A&M | 3.54 | 1.17 | 38 | .233 | 145 | .978 |
| LSU | 2.92 | 1.04 | 49 | .196 | 178 | .952 |
The LSU offense is so explosive, and it comes up and down the batting order. Seven starters have a batting average of .295 or higher. Dylan Crews leads the team with a .388 average. Cade Doughty leads the Tigers with 26 RBIs and a red hot .813 slugging percentage. Jacob Berry leads the squad in home runs with eight to go along with his .361 batting average.
On the mound, LSU has relied on Blake Money and Ty Floyd to open weekend series, and they've been stingy with ERAs of 1.80 and 2.70 ERA, respectively, and a combined 5-1 record. LSU isn't as strong in Sunday starts, and they've tried several options. While Johnson has left the door open for changes on Sunday, Ma'Khail Hilliard has started the most recent two Sundays. His numbers are still solid at 3.21 ERA with a 1-0 record. Eric Reyzelman has been effective in the bullpen, and he's seen his utilization go up in the past week. He sports an ERA of 0.00 with an eye-raising 20 strikeouts in 10.2 innings of work.
Texas A&M storylines to watch
When you rank last in the SEC in most offensive categories, there's nowhere to go but up. That's the hope for Aggie fans, anyway. Much has been said about the struggles of the bullpen, and rightfully so. A&M relievers have blown three four-run leads in the seventh inning or later. The A&M bullpen has surrendered a whopping 50 runs through 16 games. The starting pitching has allowed just 20 runs. Those are remarkable numbers that show just how good Aggie starting pitching has been to date, and just how bad A&M relievers have performed through the first four weeks of the season. Every arm on the staff has been given an opportunity to bolster the bullpen, and the results have been underwhelming. There hasn't been a consistent performer at all. Thus, Jim Schlossnagle will continue to sift through his options, looking for a couple of guys he can count on to solidify the back-end of games. This weekend is another audition to fill that role. We'll see if somebody answers the bell. Will it be experienced lefty Jacob Palisch? Will it be the young freshmen like Chris Cortez, Robert Hogan and Brad Rudis? Does Joseph Menefee get another shot at closing out a game?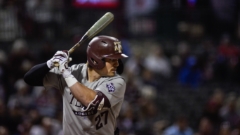 Jamie Maury, TexAgs
Back to that A&M offense that boasts the lowest batting average in the SEC as well as the lowest slugging percentage, fewest runs scored and fewest home runs. As if Aggie fans needed to put more salt in that wound, the offense leads the SEC in strikeouts. The middle of the order isn't the issue here. Jack Moss (.396), Brett Minnich (.321), Troy Claunch (.321) and Austin Bost (.311) are all having solid seasons at the plate. What shackles this lineup is the bottom third of the batting order where collectively this group is hitting below the dreaded Mendoza Line (.200). An offense can't sustain a big rally when spots six through nine is essentially one big dead spot.
Now, there is some light at the end of the tunnel. Dylan Rock seems to be heating up and has raised his batting average to .261 after hitting .444 last week. We're also one week closer to getting Trevor Werner back in the lineup, although that's still at least three weeks away.
Bottom line: A&M has to put the ball in play and put pressure on a shaky LSU defense. Somebody other than the middle four in the batting order needs to have a big weekend. On the mound, the starting pitching must continue to sparkle, and it would help if they are more efficient and go deeper in games, which takes some of the burden off a bullpen in disarray at the moment. Can somebody step up to add some stability to the bullpen? Those are your storylines for the weekend.
What's at stake this weekend
It's not time to panic yet, but we are getting to the point in the season where the rubber meets the road. Against a very benign early schedule, the Aggies have staggered out of the gates to a 10-6. Now, the SEC gauntlet awaits, and it begins in Baton Rouge against a very good LSU squad.
Can this team handle facing their toughest competition of the season in a hostile environment? The numbers on the stat sheet suggest that will be an uphill battle, but that's why we play the games.
This is an opportunity for the Aggies to turn their season around with a good showing this weekend. Win a couple of games and the team builds momentum for the SEC home opener next weekend against Auburn. At the very least, if Texas A&M can leave Baton Rouge with a win, that keeps the Aggies in the mix and holding the rope until starters Trevor Werner and Kalae Harrison can heal and rejoin the lineup in a few weeks.
Never miss the latest news from TexAgs!
Join our free email list