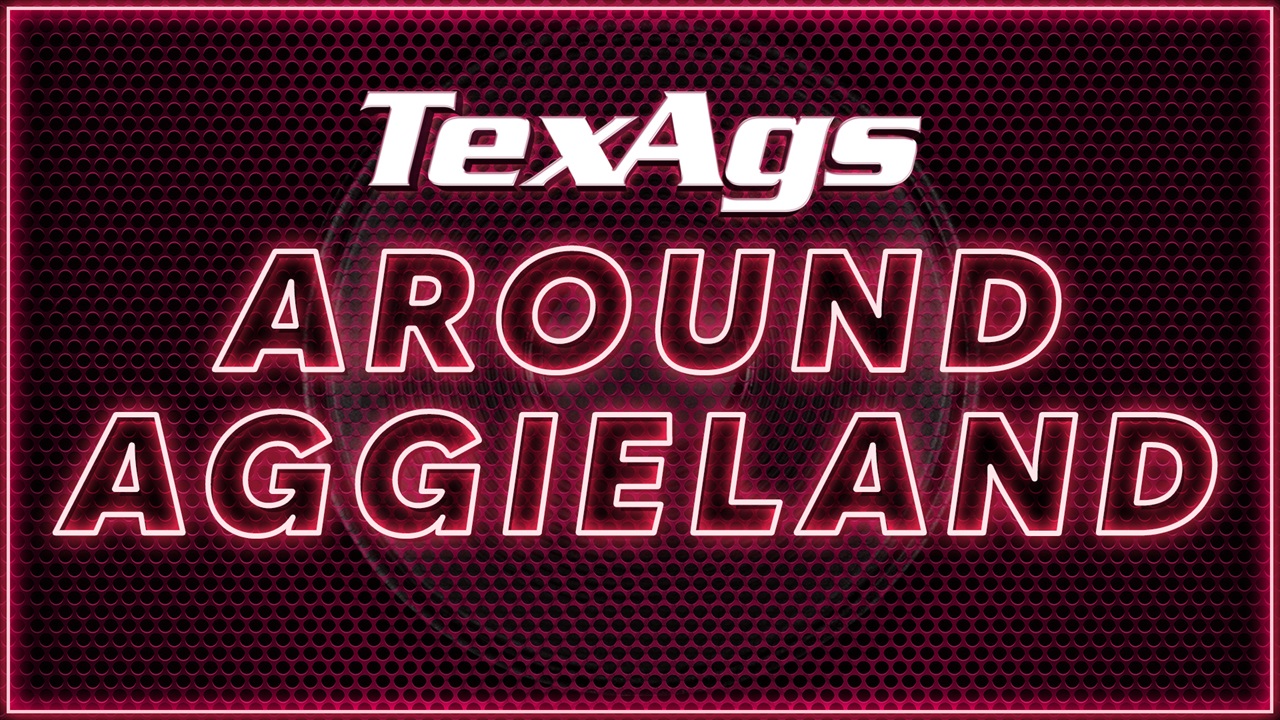 Texas A&M Basketball
Around Aggieland (2/4)
---
During Friday's edition of TexAgs Radio, the fishbowl's own Richard Zane joined to share updates from the latest in Aggie Athletics as a busy weekend is on tap in College Station with basketball season in full swing and much, much more.
---
Men's Basketball (15-7, 4-5 in SEC)
Texas A&M's skid reached five games on Tuesday night as Buzz Williams & Co. fell to No. 22 Tennessee in Knoxville, 90-80.
Wade Taylor IV led four Aggies in double figures with 19 points.
Quenton Jackson scored 14 points on 6-of-7 shooting from the field.
Henry Coleman III (12) and Tyrece Radford (11) also reached double digits.
As a team, Texas A&M shot 21-of-25 (84 percent) from the free-throw line.
Tennessee outrebounded the Aggies, 34-27.
The Aggies return to Reed Arena on Saturday afternoon as they host the Missouri Tigers.
Tipoff is scheduled for 3 p.m. CT, and the game will be televised on ESPN2.
Tipoff of Texas A&M's Feb. 12 matchup with No. 1 Auburn has been moved to 11 a.m. CT.
The game will now be televised on ESPN.
Women's Basketball (12-9, 2-7 in SEC)
Gary Blair & Co. snapped a three-game losing streak on Thursday night when the Aggies dominated Arkansas at Reed Arena, 77-64.
The win was Gary Blair's 850th career victory as head coach.
Kayla Wells scored a career-high 30 points on 10-of-23 shooting from the field.
Destiny Pitts registered a double-double with 11 points and 12 rebounds.
Aaliyah Patty recorded 19 rebounds.
Texas A&M hits the road on Sunday as the Aggies travel to Lexington to face the Kentucky Wildcats.
Tipoff is scheduled for 11 a.m. CT, and the game will be televised on ESPN2.
Track & Field
Pat Henry and the Aggies are back in action this weekend as the Maroon & White hosts the Charlie Thomas Invitational at the Gilliam Indoor Track Stadium in Bryan-College Station.
The meet begins on Friday, Feb. 4, and concludes on Saturday, Feb. 5.
Friday's action begins at 2:30 p.m. CT, and Saturday will begin at 2 p.m. CT.
Saturday's finals will be streamed on the SEC Network+.
Other schools competing include Alabama, Baylor, Houston, Cincinnati, UCF and Vanderbilt as well as regional schools Sam Houston State, Stephen F. Austin, Houston Baptist, UT-Arlington, UTSA , Texas State and others.
Equestrian (7-1, 3-0 in SEC)
After defeating No. 4 Baylor last week, Texas A&M remained at No. 2 in the latest NCEA Rankings.
Oklahoma State (4-1, 3-0 in Big 12) remains at No. 1.
Senior Haley Redifer was named the NCEA Fences Rider of the Month.
The honor comes after Redifer posted a career-high 92 vs. Baylor on Saturday.
Redifer became just the third Aggie in program history to score a 92 in fences.
This is the second time Redifer has been named NCEA Rider of the month and first since March 2020.
Men's Golf
No. 8 Texas A&M placed seventh in the Sea Best Invitational at TPC Sawgrass in Ponte Vedra Beach, Florida.
The Aggies finished the weekend at 19-over as a team. Florida won the event at 6-over.
Walker Lee was A&M's best performer, finishing in a tie for 15th at 4-over.
The Aggies will be back in action Feb. 17-19 as they travel to Lihue, Hawaii to compete in the John A. Burns Intercollegiate.
The tournament is being hosted by the University of Hawaii and will be played at Hokuala Golf Club.
Women's Tennis (8-0, 0-0 in SEC)
No. 8 Texas A&M returns to the Mitchell Tennis Center this weekend as the Aggies look to continue their perfect start as they host SMU.
The match begins at 12 p.m. CT and will not be televised.
Baseball
Jim Schlossnagle and Texas A&M baseball have announced a monthly radio show — 'Aggie Baseball Hour' — which will debut on Feb. 10 at Rudy's BBQ in College Station.
The show will broadcast from 7-8 p.m. on The Zone on Feb. 10, March 24, April 6 and May 12.
Softball
Opening Day is one week away as the Aggies prepare to host Texas A&M-Corpus Christi, UT Arlington and Western Kentucky in the Aggie Classic at Davis Diamond.
Texas A&M plays a doubleheader on Friday, Feb. 11 vs. A&M-Corpus Christi (3 p.m.) and UTA (5:30 p.m.) to open the season.
Soccer
G Guerrieri and the Aggies have released their five-game spring schedule, which will feature two matches at Ellis Field in Aggieland.
Feb. 25 vs. Lamar (Ellis Field) - 8 p.m.
March 5 at Sam Houston (Huntsville) - 2 p.m.
March 26 at Baylor (Waco) - 3 p.m.
April 2 at Texas State (San Marcos) - 2 p.m.
April 9 vs. Louisiana Monroe (Ellis Field) - 6 p.m.
Never miss the latest news from TexAgs!
Join our free email list