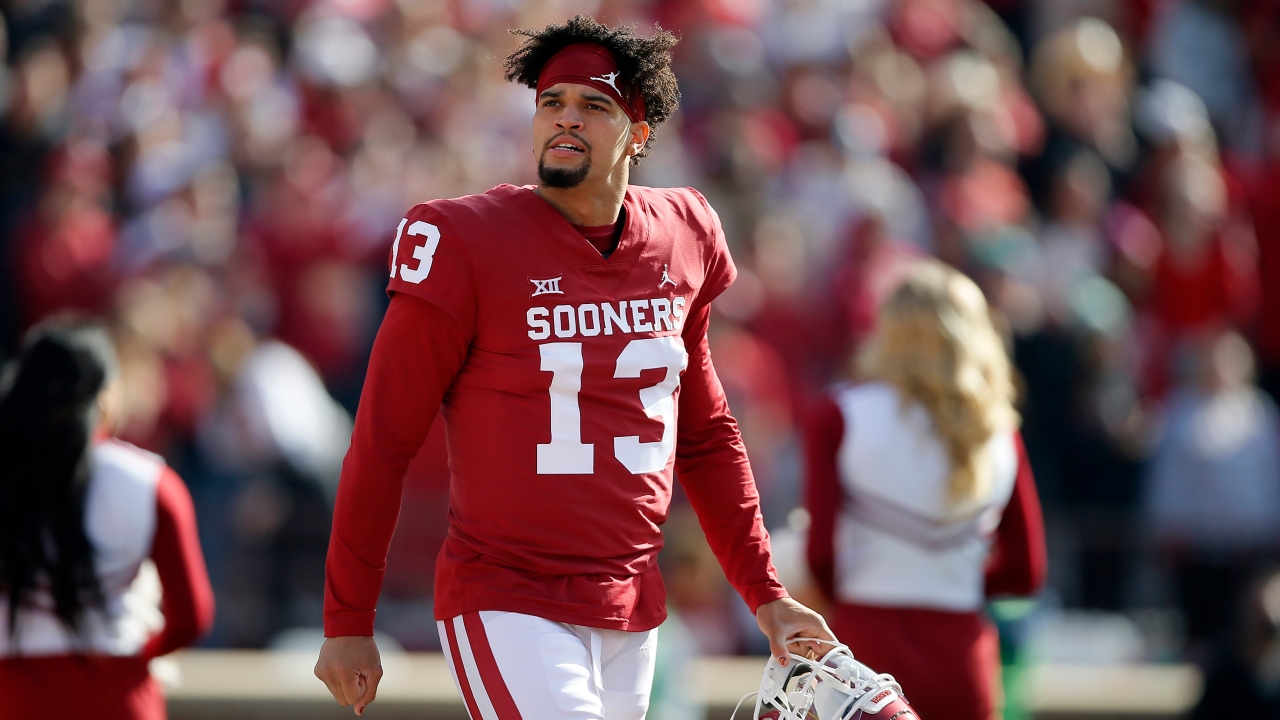 Photo by BRYAN TERRY/THE OKLAHOMAN
Texas A&M Football
Chris Landry offers his thoughts on the transfer portal, NIL and D.J. Durkin
---
Key notes from Chris Landry interview
D.J. Durkin has done a good job throughout his career as a coordinator. He's in a situation now where he's playing with a high-power, up-tempo offense. I thought he did a much better job than he'd be able to this year. So much of what Ole Miss job is dependent on the offense, but the defense stepped all year and made plays. He's a good coach that has been around, worked with all types of things, been a head coach and all other types of experience. He has been in the league, and he's a guy that was on the shortlist from the beginning.

What Jimbo Fisher has done in the past is identify guys who have done a good job in big-time roles and had success. Mike Elko did that at Wake Forest before doing a great job at Notre Dame. Obviously, A&M poached him from Notre Dame. The Durkin situation is similar because he has had some success. Ole Miss' defense is improved, but they don't have the defensive talent to be elite in the SEC.

Defense at Ole Miss is always going to be the stepchild because Lane Kiffin is an offensive guy. Jimbo Fisher is offensive-minded, but he's a head coach that understands the importance of playing complementary football.

Throughout Durkin's career, he has been eclectic and run different coverages and schemes. If they dot the Is and cross the Ts, I think this hire will end up being successful.

Kiffin understands going 10-2 doesn't happen every year at Ole Miss. He worked hard to get the LSU job. There were no legs to that at all. None. There was no interest in discussing it. When Florida decided to let Dan Mullen go, they honed in on Billy Napier pretty early. Miami was maybe foolishly going to keep Manny Diaz if they didn't land Mario Cristobal. Lane even tried to get in on the Oregon job. He tried to make a move because he'd never be hotter after winning ten games at Ole Miss. I think Lane is a pretty good coach.

If you're the offensive coordinator at Ole Miss and have a chance to go to Oklahoma as Jeff Lebby did, you go. The fact that it was his alma mater makes it sweeter. If you're Durkin and have the chance to be the defensive coordinator at A&M, it's a no-brainer in terms of the resources and everything at your disposal. The reality is Ole Miss is a good program, but they're not going to challenge in the SEC West very much. While A&M hasn't won championships yet, there is a big difference in what they do resource-wise than the Mississippi schools.

What we're seeing with Oklahoma is what we're seeing in a lot of places. The transfer portal is affecting everybody. If you have a coaching change, that will affect it to the nth degree. Some players wanted to go with Lincoln Riley. If I'm Caleb Williams and have the chance to go to USC, I understand it. I still think Georgia is the better program. I'm not sure why he's not more inclined to stay with Jeff Lebby. Kids leave because the coach that recruited them is leaving too. At Oklahoma, it's a complete cleaning out with new assistants and everything.

I don't like the way college football is going, but what you have to do is adjust. A lot of people are resistant to change. I am not, but what frustrates me about college football is that it's never proactive. It's reactive. For years and years, we didn't do the right things administratively about taking care of players. Eventually, there was going to be an uprising. What the NCAA does instead of paying them is give them the freedom to let them go wherever they want. When you have this with NIL, of course, there will be chaos. We have a new era now. The biggest problem with college football is the lack of structure and organization.

I think transferring is fine, but there should be circumstances and guard rails to it. If we're going to have NIL, there need to be rules. Without them, there it's the wild west. It's chaotic and not good. Without any leadership, everybody does their own things.
Never miss the latest news from TexAgs!
Join our free email list