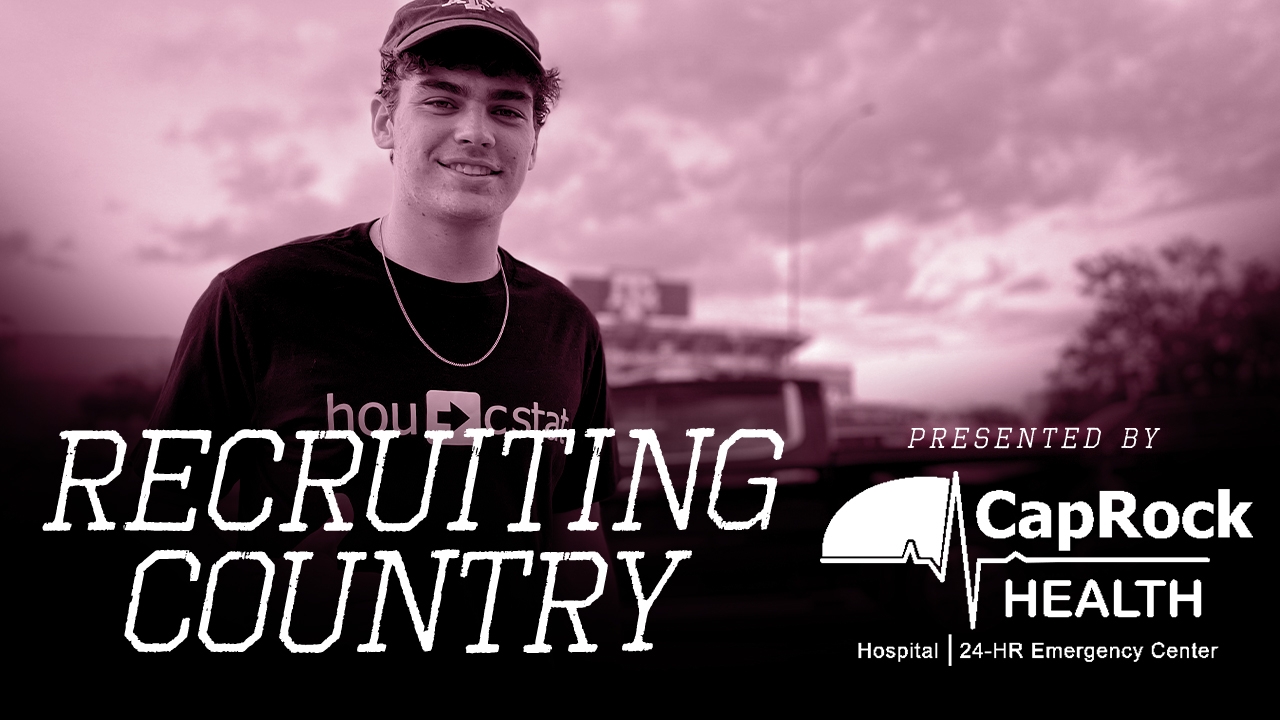 Texas A&M Football Recruiting
Recruiting Country: The latest recruiting news surrounding the Maroon & White
---
Key notes from Recruiting Country
Every year when I come to this event, the biggest content day for the analyst is the media day. That would've taken place yesterday. The kids have to come in, sit down and talk to the media. They're there as long as people want to talk to them. You can usually get all of your interviews, and it is a great setup. However, due to COVID-19 concerns, they canceled that for this year. I've been able to catch up with some of the guys throughout the hotel, but I haven't been able to do any interviews. I got to go to dinner with Conner Weigman‍'s parents last night, so that was great to visit with them. It has been slow so far, but I will be picking up Jason Howell from the airport shortly as we do our best to get as much coverage as possible from a historic high school all-star game from a Texas A&M perspective.

Hunter Erb‍, Enai White‍, Deyon Bouie‍ and possibly Ethan Moczulski‍ will be in San Antonio in a few days for the Army All-American Game. Still, it's not nearly as many kids as are here in Orlando for the Under Armour All-American Game.

I bumped into Harold Perkins‍ and his parents in the hotel and spoke with them. There has been a good vibe around him for Texas A&M. He has spoken with Tyler Santucci. Harold is always right there with the A&M signees around the hotel. I think the heavy A&M vibe in Orlando will help the Aggies with Perkins, but LSU has hired a defensive coordinator. That probably gives him some clarity on what it will be like in Baton Rouge, but it would be hard to believe that he has a better relationship with any of the other coaches recruiting him than he does with Tyler Santucci. That relationship should have catapulted the Aggies, and I continue to think that A&M is in an excellent spot for Perkins.

Tyler Santucci is a stud. He's an up-and-coming superstar in the coaching ranks. Very similar to Elijah Robinson, who might have more on the mantle right now with recruiting, but Santucci is a great guy. He works hard and coaches extremely hard. He's a stud and has done plenty with Perkins, but Santucci was able to keep Martrell Harris‍ in the fold when LSU made a run at him. Santucci is already doing a great job with some of the 2023 linebackers in-state and Grayson Howard‍ in Florida.

I was talking to Weigman, and some of the other guys walked up. Perkins was with Walter Nolen‍ and told Walter that he wouldn't get to Conner if he were playing running back. It would not surprise me to see Perkins get some carries throughout his career, wherever he goes. He's one of the freakiest athletes I've ever seen. We're talking Myles Garrett-level athleticism at the linebacker position.

Jacoby Mathews‍ tough to get a read on. I think the plan is for him to wait until February. I know he has an official visit set up to Florida now. TJ Rushing is leading the charge for the Aggies, and they're right in the mix for him. LSU getting a defensive coordinator is significant for them, and they're going to have to push hard for Jacoby. Some people thought that if LSU could get the ship righted, LSU would have a great shot. There have been some rumors that he might decide at the Under Armour Game, and if he does, I'd like A&M's chances. Still, it would be tough to pull a Louisiana prospect away from the home-state Tigers.

Many of A&M's signees committed so early to A&M. They have roommates picked out and all that. When they hang out, it's like second nature for the whole group. All the guys walk around the hotel together as teammates already. It is cool to see. Technology has given them the opportunity to know each other way faster than ever. The culmination has been fun to cover for me. A lot of them will be in College Station in two weeks. Move-in day is January 11. This is a fun week for them.

I did not see Mike Farrell's apology or retraction. When you need Texas A&M information with what's really going on inside the program, with recruiting or with any of the sports on campus, come to TexAgs. How about that.

Perkins will not enroll early. He's still playing basketball for Cy-Park. He'll announce, and it will be a commitment. He will wait another month to sign.

Shemar Stewart‍ has a great relationship with Nolen and Kam Dewberry‍. It's hard for me not to call A&M the favorite, but Mario Cristobal will make things interesting. Several people have told me that Cristobal is trying to draw a ring around Florida and not let anybody out of the state, and he's a great recruiter. If Stewart were deciding the game, I'd feel confident about it being A&M. However, because it's going into February, Miami is going to make it very tough, especially when the dead period ends.

I love Johnny Bowens‍. I saw him live vs. Smithson Valley and was highly impressed. He plays with some explosive pop. Turn the tape on. It's incredible. I'm surprised schools across the country haven't been throwing offers at him. He's up there with Martrell Harris and Noah Thomas on kids that programs are late on. So far, there is only one player in the state that has junior tape better than Bowens, and it's David Hicks‍, our No. 1 player in the class. Bowens is going to be a contributor.
Never miss the latest news from TexAgs!
Join our free email list
PRESENTED BY