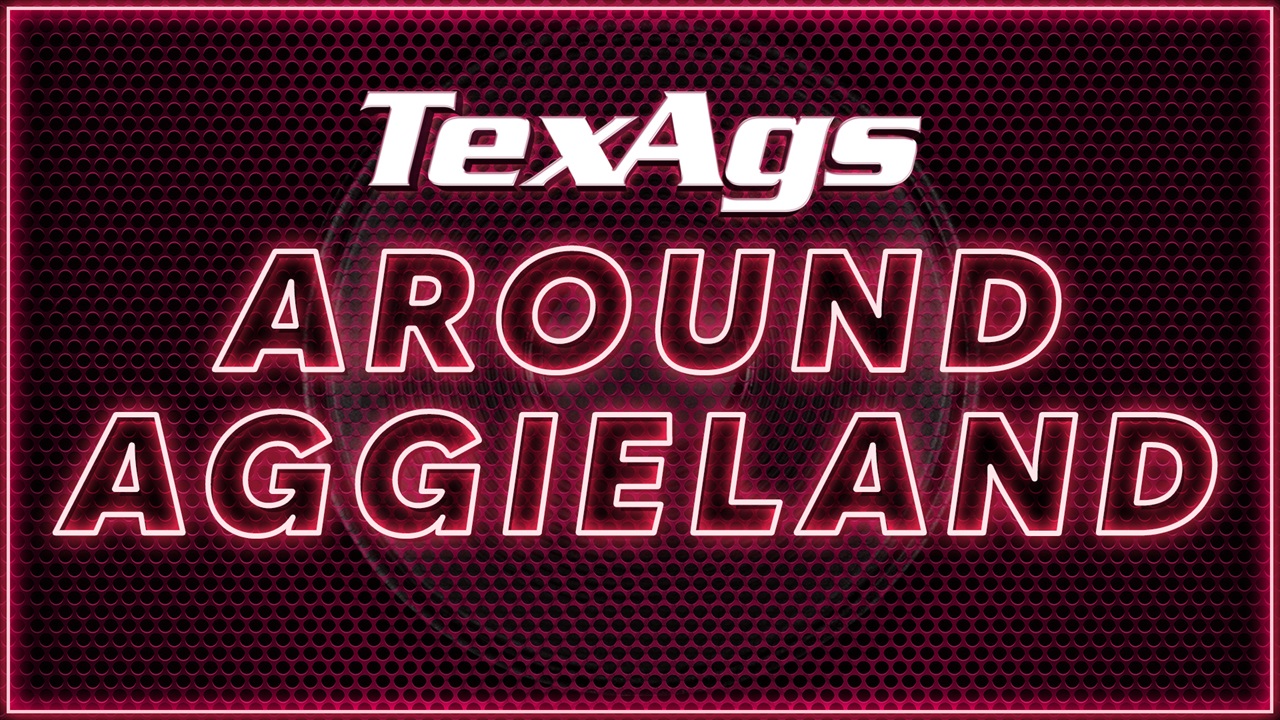 Texas A&M Football
Around Aggieland (12/20)
---
During Monday's edition of TexAgs Radio, Richard Zane joined to take us Around Aggieland and provided updates from the gridiron, the hardwood and beyond as it was a busy weekend for Texas A&M Athletics.
---
Track & Field
On Saturday, freshman distance runner Chance Gibson was killed in an automobile accident as he returned home to The Woodlands from College Station.
Gibson ran in the Aggie Opener 5K and the Texas A&M Invitational 8K during the fall cross country season.
Funeral plans have not yet been announced.
On Friday night, Athing Mu became the third Aggie to win The Bowerman award, which is considered the Heisman Trophy of Track & Field.
Mu joins Jessica Beard (2011) and Deon Lendore (2014) as Texas A&M products to win the prestigious honor.
As a true freshman in 2020-2021, Mu set six collegiate records and eight Texas A&M records. She finished as a three-time NCAA champion before winning two gold medals in Tokyo this summer.
Fellow Aggie Tyra Gittens and Texas' Tara Davis were the other two finalists.
Football (8-4, 4-4 in SEC)
Following North Shore's victory over Duncanville in the 6A Division I State Championship game, five-star cornerback Denver Harris‍ announced his signing with Texas A&M.
Harris became the 27th signee in Texas A&M's 2022 recruiting class and is the sixth five-star according to the TexAgs rankings.
Texas A&M's signing class is still ranked No. 1 in the nation.
Offensive line coach Josh Henson is expected to leave Texas A&M to become the offensive line coach at Southern California under Lincoln Riley.
Henson becomes the second assistant to leave Aggieland after Mike Elko departed to become the head coach at Duke University.
Men's Basketball (8-2, 0-0 in SEC)
Buzz Williams & Co. got back in the win column on Saturday night as the Aggies defeated Oregon State in Corvallis, 83-73.
Wade Taylor IV had a team-high 19 points and was one of four Aggies in double digits. Oregon State's Jarod Lucas had 25.
Taylor was 5-of-6 from 3-point range and was 7-of-9 from the field.
Henry Coleman III and Quenton Jackson had 16 points, each. Andre Gordon had 11.
Texas A&M returns to Reed Arena on Tuesday night as they host Northwestern State.
Tip-off is set for 5:00 p.m. CT and will be streamed on the SEC Network+.
The Aggies have also announced the addition of Dallas Christian to their December slate, making up for an earlier cancelation with Tulane.
Texas A&M will host Dallas Christian at Reed Arena on Monday, Dec. 27, for a 7:00 p.m. CT tip.
Women's Basketball (9-2, 0-0 in SEC)
No. 23 Texas A&M's Sunday afternoon tilt with Rice was canceled due to COVID-19 issues within the Rice program.
A makeup game between the Aggies and Owls has not yet been announced, nor has a possible replacement game.
The Aggies will be in action on Monday afternoon as they host UTSA at Reed Arena in their final non-conference game of the 2021-22 season.
Tip-off is set for 2:00 p.m. CT and will be streaming on the SEC Network+.
Never miss the latest news from TexAgs!
Join our free email list