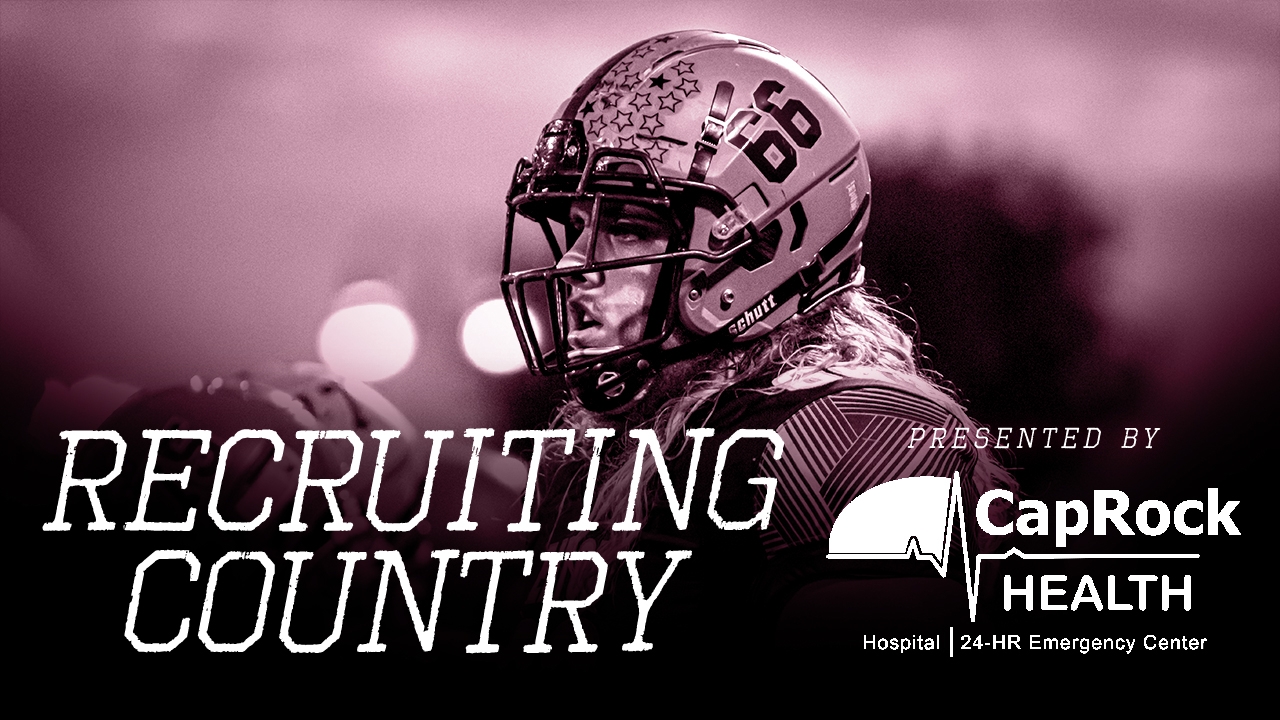 Texas A&M Football Recruiting
Recruiting Country: The latest recruiting news surrounding the Maroon & White
---
Key notes from Recruiting Country
You've had Billy and Jason on the show on Monday and Tuesday. It was a pretty eventful Monday that sent us scrambling a little bit. We had an idea that Gabriel Brownlow-Dindy‍ was trending this way, but we didn't think anything would happen until Tuesday. We had a time set to record an In-Home Visit to have just in case. In the case of Mark Nabou‍, we thought he was going to commit about a week earlier. In just seven days, some of the waves have changed.

These things are completely fluid as you go down the stretch. It is an ever-changing thing. It's a sprint, not a marathon. Every day you get up and sprint until you go to bed, and it's like that the entirety of the cycle. Of course, there are ebbs and flows, but we're in one of those windows where you're sprinting as fast as you can. Things can change in a heartbeat.

Look at what's happening in Baton Rouge and Gainesville. They're losing commitments and gaining commitments from guys the school never had an interest in. This is the craziest month in recruiting.

From an A&M perspective, it hasn't been wild. It has been good in terms of them adding talent that this school has ever seen. If they don't add anybody else, it will be the best class in program history. They're setting the bar so high. If you get Harold Perkins‍, Denver Harris‍, Anthony Lucas‍, Enai White‍ and are there with Shemar Stewart‍ in February, that's five five-stars. Can anybody ever top that? It would be historic.

If signing day were today and not a week from today, we'd be over the moon with this class because of the caliber and the depth they have already. And there is still more out there. It's historic and something that Texas A&M has never seen.

You have to be below the freezing point to beat Alabama and Georgia. You have to have the horses to do it. Every now and then, you'll see a Purdue jump up and win one game vs. Ohio State. However, there are only ten teams that can win against anybody on any given Saturday. A&M has to continue recruiting below that freezing point.

Georgia has been in the top three for a number of years in a row. Same with Alabama. The other spots fluctuate between schools. Those top two spots have been dominated by Alabama and Georgia, and they've dominated on the field because of those recruiting classes.

When did I really start believing this could be the No. 1 overall class? I've had an idea, but they still need to close. They need to close with guys like Kam Dewberry‍. You have to close Perkins, and it's going to be tough with his background in Louisiana and Brian Kelly getting a new-coach bump. They can do it. The commitment that made me believe this could happen was Walter Nolen‍ because it permeated kind of out of nowhere before the pool party. That was a big step. Evan Stewart‍ committing out of nowhere to A&M was another indicator. Those tell you that this can be done, and it's a realistic possibility now.

Without understanding the foundation that they laid early in the cycle, none of this is possible. Getting things started with PJ Williams‍ and Donovan Green‍. Bobby Taylor‍ and Malick Sylla‍ joining early. Getting your five-star quarterback in Conner Weigman‍ for all of the skill position plays. It's all connected and going into a week from today.

This isn't smoke and mirrors. These guys are doing this on the backs of a couple of things. First off, the incredible atmosphere at Kyle Field. The 12th Man deserves a slice of the pie for the incredible atmosphere at home. That's real. That's tangible. The kids can walk into Kyle Field and see it and feel it. That's real. It's not promises of NIL money. That's not what they're working on. You're crazy to think that a school like Texas A&M isn't going to be one of the nation's leaders in NIL, but you better be wary of the guy who is telling you how much money they've got. You don't have to promote it, and there's no depth to that selling point. You have to build relationships, show progress in the program, path to the NFL and the network behind you if the NFL doesn't work out. These are longstanding values and qualities that Texas A&M is selling. People in Austin and Baton Rouge are trying to understand how A&M is doing this. The Aggies aren't selling the sizzle. They're selling the steak, and the kids are getting a taste of it and like the steak.

We will have our visitor list out on Thursday, which gives us a chance to double-check the guys who can be maybes. There are four OVs. Ethan Moczulski‍, Enai White, Deyon Bouie‍ and Shemar Stewart‍. The visitor list will be crazy good and will involve a lot of commits. Bobby Taylor and Malick Sylla are planning to come after their game on Saturday in Waco. Bobby told me that this is a big weekend for them and that he needs to be there.

There is the Houston Touchdown Club event tonight. There will be four commits there, and no other school has more than one: Harris, Weigman, Noah Thomas‍ and Donovan Green are all nominated for play of the year awards. Perkins, Kelvin Banks‍ and Dewberry will be there as well. A lot of the college coaching staffs will be there, and I'm sure a contingent from Texas A&M will be there.

If Kenyon Green wins the Lombardi Award in Houston tonight, 10 miles from the Houston Touchdown Club event where Kam Dewberry is at, then that's something I'll definitely ask Kam about. I don't think it's a lock-and-key thing that Kam is coming to Texas A&M, and he will make his own decision. However, I know that Kam seriously looks up to Kenyon and would be excited if his friend wins that award.

Brian Kelly is not off to the swiftest start in Baton Rouge. He is not yet seriously impacting any current commits or targets. We'll see how it's going in a week.

Don't act like Texas announcing these NIL initiatives was a random happenstance event. That was coordinated, and it was aimed at this recruiting class.

Weigman is fine. He passed his concussion test, but there wasn't enough time between his passing test and game time to allow him to play last week. He's fine.
Never miss the latest news from TexAgs!
Join our free email list
SPONSORED BY