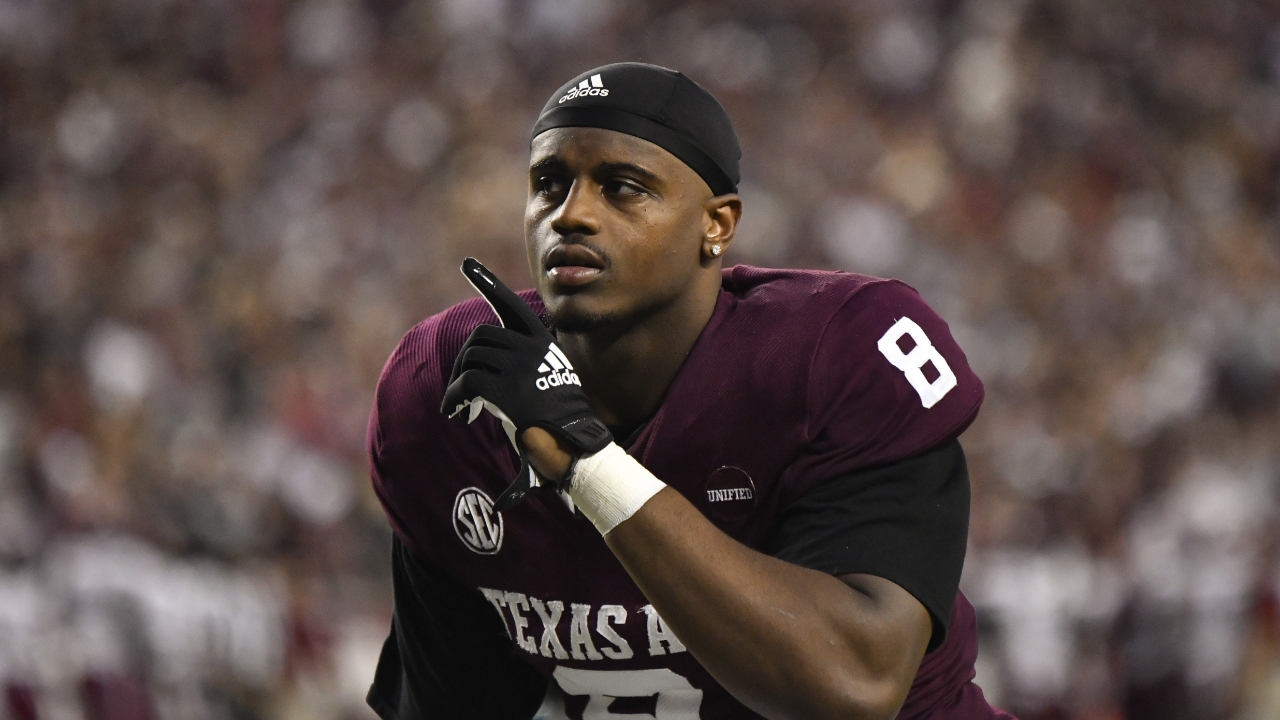 Photo by Jamie Maury, TexAgs
Texas A&M Football
Leal prepared for 'emotional' day at Kyle Field as Aggies host Prairie View
---
Circle April 18, 2018, as the day Texas A&M football began to rise under Jimbo Fisher.
That was the day DeMarvin Leal‍ shattered the crystal balls that projected him to Texas or Alabama and instead committed to Texas A&M.
Now circle Nov. 20, 2021, as the last time Leal will play at Kyle Field.
That's not official, of course.
Leal still has two years of eligibility. He has made no announcements about future plans. He did, though, admit the game against Prairie View on Saturday will be special.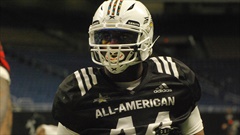 TexAgs
"(I) Definitely feel like it's going to be emotional," Leal said on Monday. "The first time in Kyle Field was crazy, so the last is supposed to be more memorable."
Last time?
Was that a hint that he will be entering the NFL Draft? That would make sense. He is projected as a first-round choice. Some mock drafts have him going as high as third overall.
Leal said the emotion was for teammates who would be playing their final home game, especially those who returned for a "super" senior season.
"I'm just saying, in general, we've got people who came back for a sixth year," he said. "Those guys, it's going to be emotional for everybody to play all together for the last time (at Kyle Field)."
Expect the game to be Leal's last at Kyle Field, the stadium he once compared to Heaven.
"Kyle Field itself, it's amazing," he said at SEC Media Days last summer. "First time I walked in, I almost fainted… If that could be Heaven, if I would think about Heaven, that would be it."
Leal is hell on offenses. The 6-foot-4, 290-pound junior has 48 tackles — an impressive total for a lineman. He also has 10.5 tackles for loss, 6.5 sacks, two quarterback hurries, two pass breakups and a forced fumble.
He should earn the All-SEC recognition that was incredulously denied a year ago. In fact, he should be a consensus All-American.
"First time I walked in, I almost fainted… If that could be Heaven, if I would think about Heaven, that would be it."
But Leal has given more than bad-assity to the Aggies. He provided credibility and incredible momentum for coach Jimbo Fisher's quest to take the A&M football program to elite status.
Leal was by no means Fisher's first big coup for A&M. Safety Leon O'Neal‍ might hold that claim.
Nor was Leal the first prospect Fisher beat Alabama for. Fisher did that by landing four-four defensive tackle Bobby Brown‍ in the 2018 recruiting class.
But Leal was a five-star prospect who was the cornerstone of Fisher's 2019 recruiting class, which was ranked third in the nation. A few weeks after Leal committed, All-American offensive linemen Kenyon Green‍, himself a five-star prospect, also committed to A&M.
Fisher has an obvious admiration and affection for Leal.
"(He's) a big-time guy that was wanted by everyone in the country," Fisher recalled. "He says, 'I want to take a chance on new coaches and things, and I want to be a part of and build at A&M. Set a culture for the future.'
"Him, Kenyon — those type of guys — were really high (ranked) guys that a lot of times that were leaving the state. Keeping him here was huge."
Fisher said Leal has made just as big an impact on the A&M program as he has on quarterbacks. It's just that the Aggies aren't hurt by it.
"He's what you want to lay the foundation of your organization on," Fisher said. "He's one of those types of guys. Kenyon is that group. We're blessed in that group with some really special guys."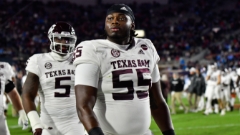 Jamie Maury, TexAgs
The game is probably the last for Green, too. And perhaps several others with remaining eligibility like running back Isaiah Spiller, tight end Jalen Wydermyer and maybe safety Demani Richardson.
Celebrate if A&M gets another year from any of them. If not, be glad you had them for three seasons.
Look forward to many great future seasons. And circle April 18, 2018, as the launching point.
Never miss the latest news from TexAgs!
Join our free email list
PRESENTED BY