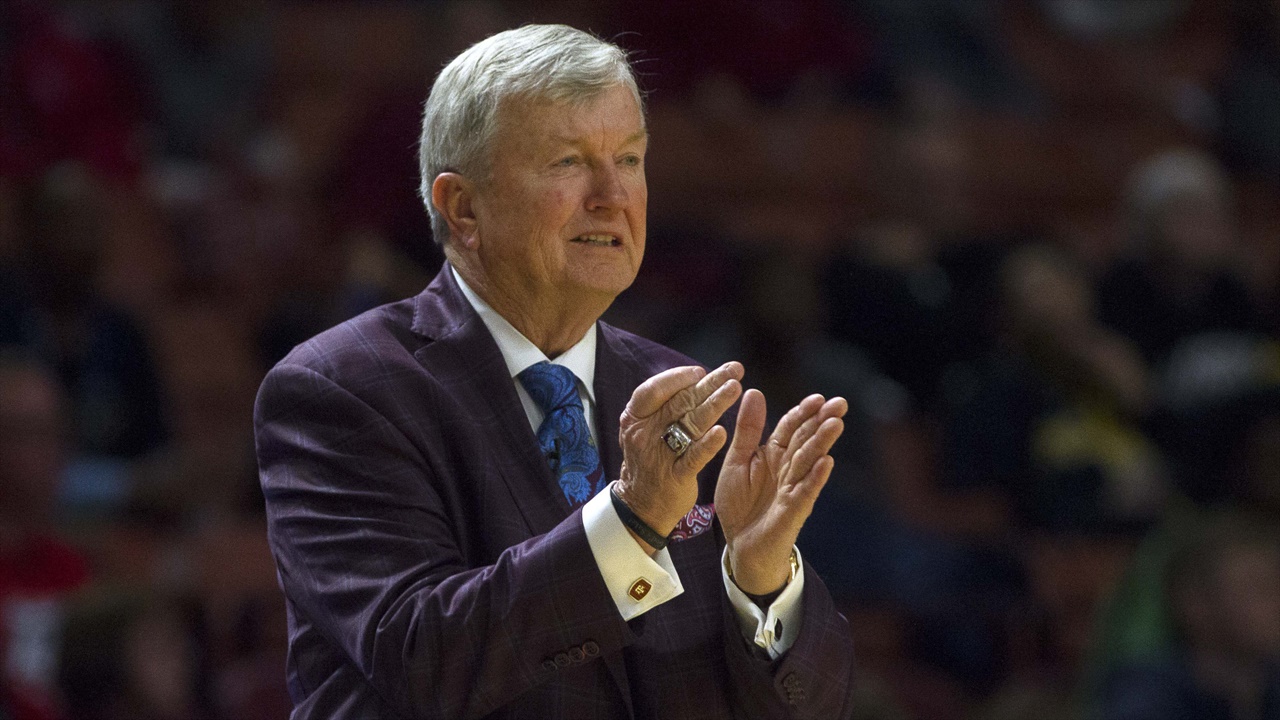 Photo by Joshua S. Kelly/USA Today Sports
Texas A&M Women's Basketball
Blair pleased with undefeated Aggies continuing to improve with each game
---
Key notes from Gary Blair interview
I love how this team is playing right now because this team has improved with every game. We've been able to get kids some opportunities in certain situations. We got 13 players into the game vs. DePaul. We are not going with a set lineup like we did last year. We're just putting the parts together and game planning for opponents. That's what November and December do for you.

We were able to out-rebound DePaul, 52-36, by playing small ball. Their biggest player was 6-1, but their shortest player was 5-10.5. We made them play a zone in the second half. That's how well we were shooting the ball from outside, and we were getting back on the break. They wanted to get a shot up in seven seconds. I made sure we were getting back.

Jordan Nixon had 17 of our 23 points in the second quarter, along with one ESPN highlight play. I couldn't appreciate that play until I saw it on the TV stations after the game. It should be up for play of the week with how well of a drive and finish it was.

Some people are worried about our zone and our size, but with Nixon, Destiny Pitts and Kayla Wells, they have that 3-point range. Some of the others need to figure out when to shoot the 3-pointer. We need to determine if we can get a better shot. I like to have a balance of both the 3-point shot and the mid-range shot. We're trying to score easy, often and then have the confidence to shoot the 3-pointer.

I will have about 40 former players and their families at the game on Thursday night. All of them played for Stephen F. Austin, and I told them to root for SFA, not me. Support the school you went to, not the coach. This is a Super Bowl-type game for me. I was there a couple of weeks ago to dedicate their new practice facility, and it's wonderful for that program. Both teams will make the NCAA Tournament.

Nixon was hot on Monday night, but she was hot because of the teammates feeding her the ball. Sydnee Roby played well in the post. Jada Malone played a lot of minutes too.

Paradise Jam will be extremely good for my wife going with us because we've been stuck in College Station because of COVID. I told her it was her honeymoon. She's excited to be on the beach, but we'll play Pittsburgh, South Dakota and my good friend Joe McKeown and Northwestern. They're undefeated as usual. When you play back-to-back-to-back like that, your preparation has to be done before you go out there.
Never miss the latest news from TexAgs!
Join our free email list