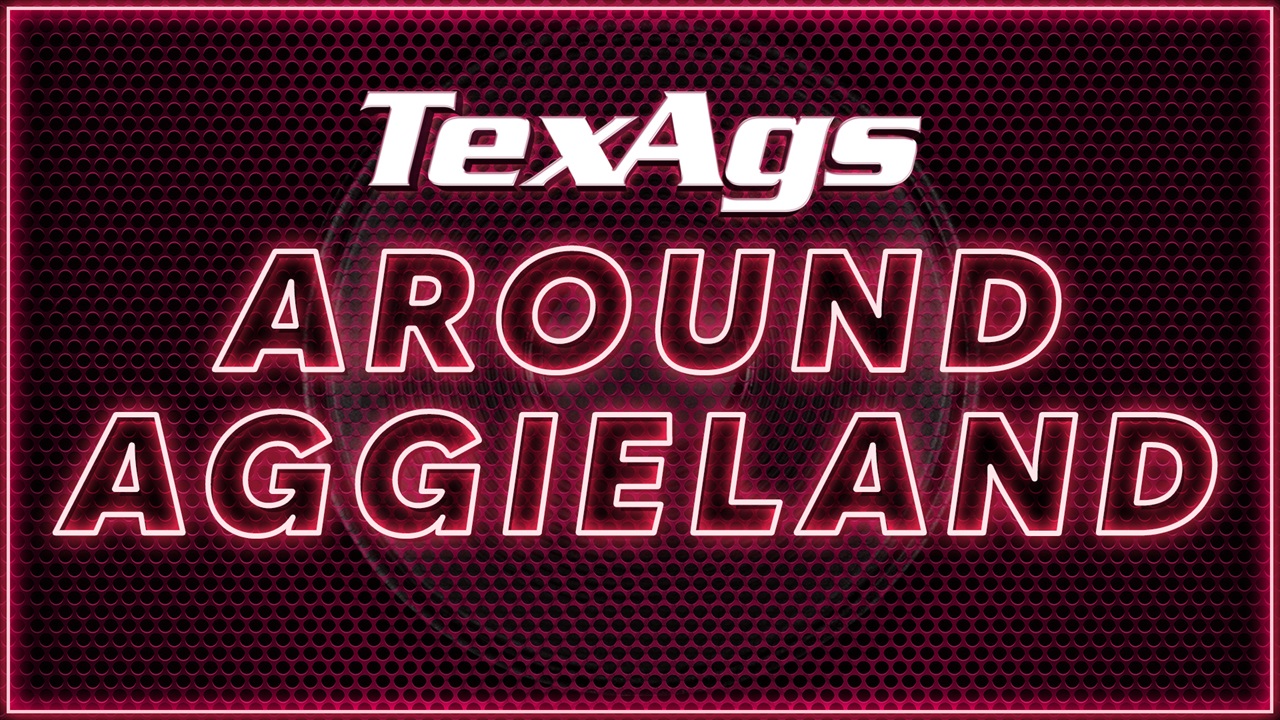 Texas A&M Football
Around Aggieland (8/30)
---
During Monday's edition of TexAgs Radio, Richard Zane joined to take us Around Aggieland and provided updates from the gridiron, the pitch and beyond as the students and Texas A&M football return to College Station this week.
---
Football (0-0)
Game week is finally here! Kickoff is just FIVE days away.
Texas A&M will begin the 2021 season against Kent State at Kyle Field on Saturday, Sept. 4.
Kickoff scheduled for 7:00 p.m. CT on ESPNU.
Texas A&M in the polls
Associated Press: No. 6
Coaches: No. 6
On Saturday, Jimbo Fisher named long snapper Connor Choate the 12th Man for the 2021 season.
Choate, who previously wore #40, will now wear #12.
On Sunday evening, Texas A&M released its first depth chart of the 2021 season as game notes for the Kent State contest have been published.
The depth chart can be found on TexAgs.com as well as @TexAgs on Twitter.
On Monday afternoon, Jimbo Fisher and a number of Texas A&M players will speak to the media to preview Saturday's game with Kent State.
Full coverage of Monday's press conference will be available on TexAgs.com and on Twitter.
Soccer (1-2-0)
On Saturday night, No. 21 Texas A&M defeated No. 9 Clemson, 3-1, in front of a packed Ellis Field crowd.
18': freshman Mia Pante (1) scored her first collegiate goal. Macie Kolb was credited with an assist.
64': Barbara Olivieri (1) scored her first goal of the season, giving A&M a 2-1 advantage just 66 seconds after Clemson tied the match.
80': Kate Colvin (1) added an insurance marker to seal the result.
The Aggies will face Sam Houston on Friday night at Ellis Field.
Kickoff is scheduled for 7:00 p.m. CT and will stream on SEC Network+.
G Guerrieri will preview the match with the media on Monday afternoon.
Volleyball (1-2)
The Aggies went 1-2 in the Hawaiian Airlines Rainbow Wahine Classic tournament in Honolulu, Hawaii, over the weekend.
Friday: Marquette 3, Texas A&M 2

12-25, 28-26, 21-25, 25-15, 13-15
Lauren Davis had 15 kills and Camille Conner had 47 assists.

Saturday: Texas A&M 3, Fairfield 0

25-23, 25-18, 25-16
Lauren Davis had 14 kills, Camille Conner had 27 assists and Macy Carrabine had 21 digs.

Sunday: Hawaii 3, Texas A&M 0

23-25, 21-25, 23-25
Morgan Christon had 16 kills and Camille Conner had 32 assists.
Texas A&M will be back at it on Wednesday night when they face Cal Poly in San Luis Obispo, CA.
First serve is set for 9:00 p.m. CT, and the match is not available for viewing.
Track & Field
At a Diamond League meet in Paris, Fred Kerley continued his run as the most track star, winning the 200m with a personal-best time of 19.79.
Men's Golf
On Friday, junior Sam Bennett was named to the Fred Haskins Watch List presented by Stifel.
The award is presented to the most outstanding men's college golfer as voted on by players, coaches and media members.
Past winners include Tiger Woods and Phil Mickelson.
Never miss the latest news from TexAgs!
Join our free email list